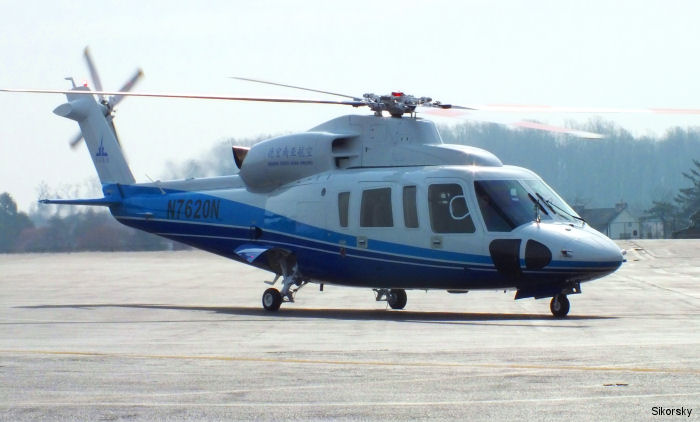 The S-76 is a mid size corporate and business helicopter which has also found its niche in the oil industry as a rig support aircraft. Based on the experience gained on the S-70 Black Hawk is able to transport 2 pilots and 12 passengers and has been developed in successives improved variants since the first flight on March 13, 1977
Model
Year
History
S-76A
1978
The first version, powered by two 650 shp Allison 250-C30 turboshaft engines. Upgrades known as A+ (Turbomeca Arriel 1S), A++ (Arriel 1S1) and M ...

S-76B
1987
Powered by 2 Pratt & Whitney Canada PT6B-36A or Pratt & Whitney Canada PT6B-36B engines.

S-76C
1990
Powered by 2 981 shp Turbomeca Arriel 1S1. Upgrades known as C+ (Arriel 2S1 with FADEC) and C++ (Arriel 2S2)

S-76D
2009
The S-76D is the latest variant of the Sikorsky S-76 which there have been more than 800 delivered since 1979. First flight was February 7, 2009 ...