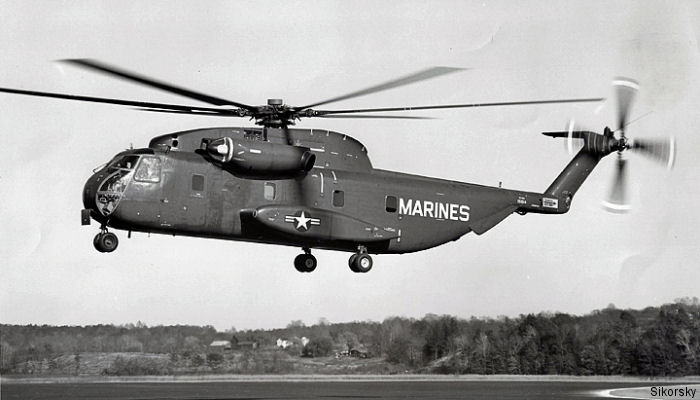 The US Marine Corps contracted Sikorsky for four YCH-53A (S-65A) prototypes. Due to budget cuts and by mutual agreement, Sikorsky built only two prototypes and used them extensively for testing. First flight of prototype was 14 October 1964.

List of Operators of Sikorsky YCH-53A
From
Organisation with model YCH-53A
1966






Construction Numbers on database of YCH-53A





2 C/N.