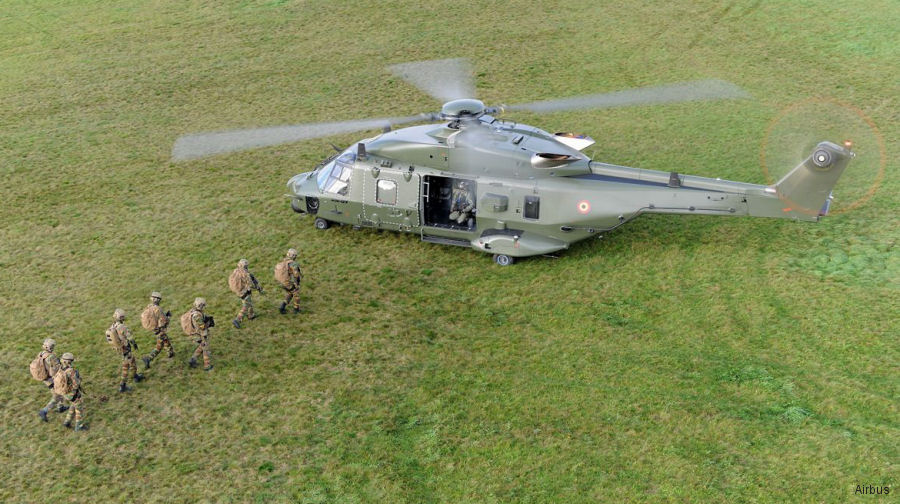 Airbus MyNH90 e-Portal, 03-Nov-17 : Some 330 NH90 are in operation across the globe, accumulating more than 150000 flight hours. Customers can use the MyNH90 e-portal to order new and used spare parts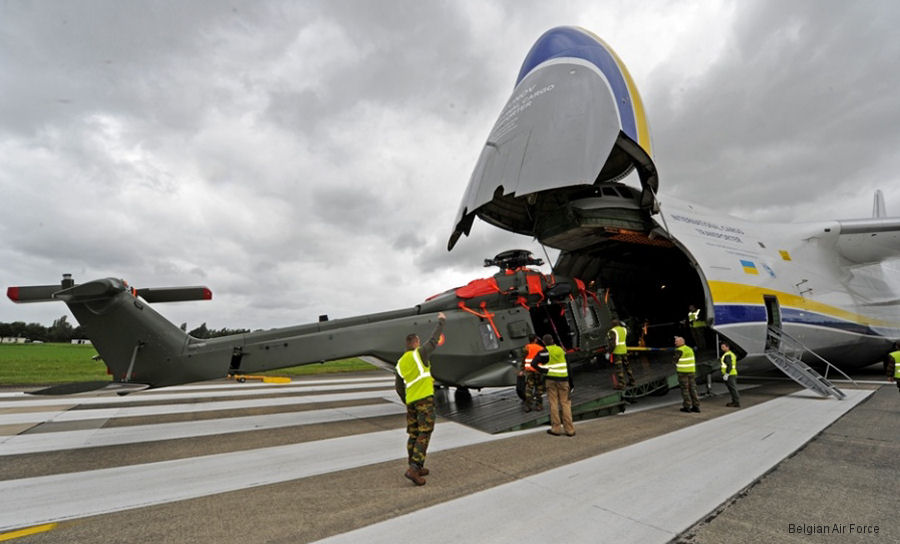 Belgian NH90 First Deployment to Africa, 12-Sep-17 : Belgian NH90 Caiman helicopters perform first ever mission on African continent when deployed 4 weeks to Gabon to participate in exercise Tropical Storm supporting the paratroopers of the Light Brigade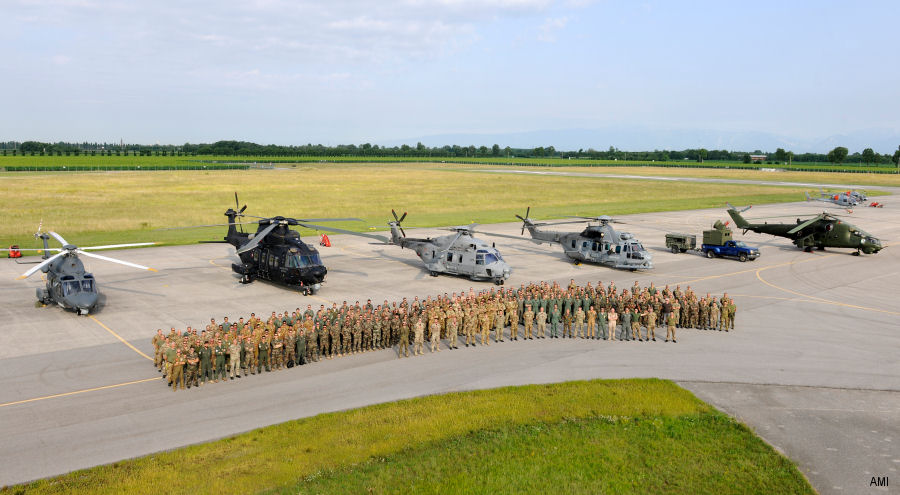 APROC 2017, 28-Jun-17 :

Italian air force held the Air Centric Personnel Recovery Operatives Course (APROC), the main training event in Europe in combat search and rescue.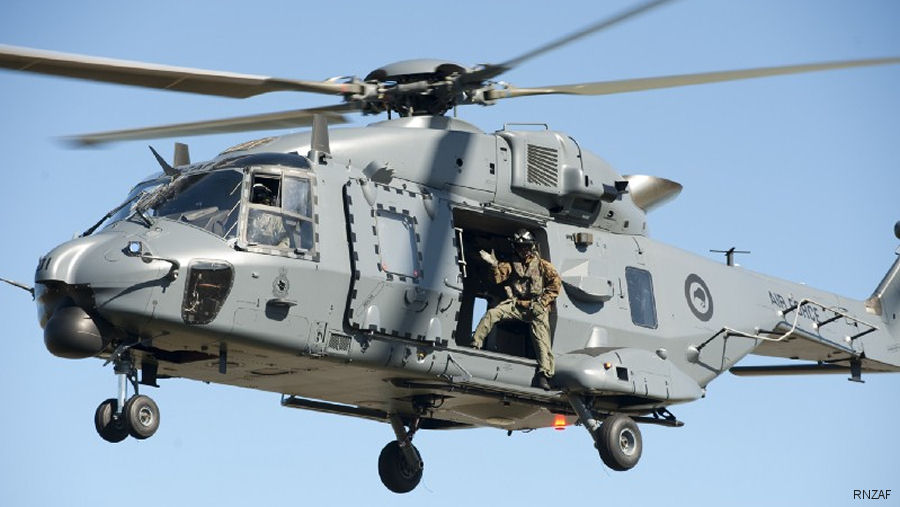 New Zealand NH90 Almost Back to Full Duty, 07-May-17 : Royal New Zealand Air Force eased limitations on its NH90 fleet that have prevented them flying over water, at night, and over mountainous terrain since 20 April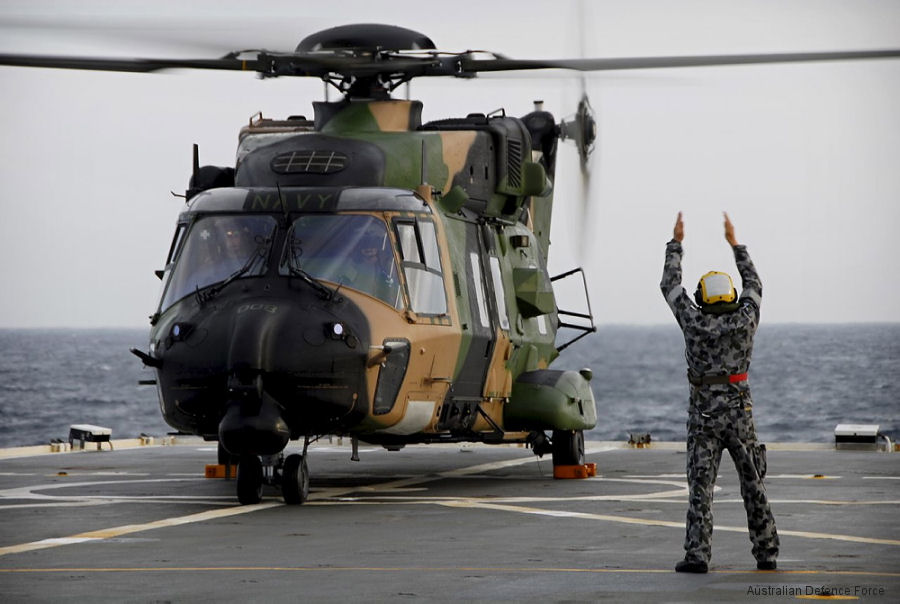 Australian DST Ensure Safe MRH90 Operations, 04-May-17 : Australian Defence Science and Technology (DST) Group has provide technical advice after the MRH90 helicopter experienced a series of serious incidents since its introduction into service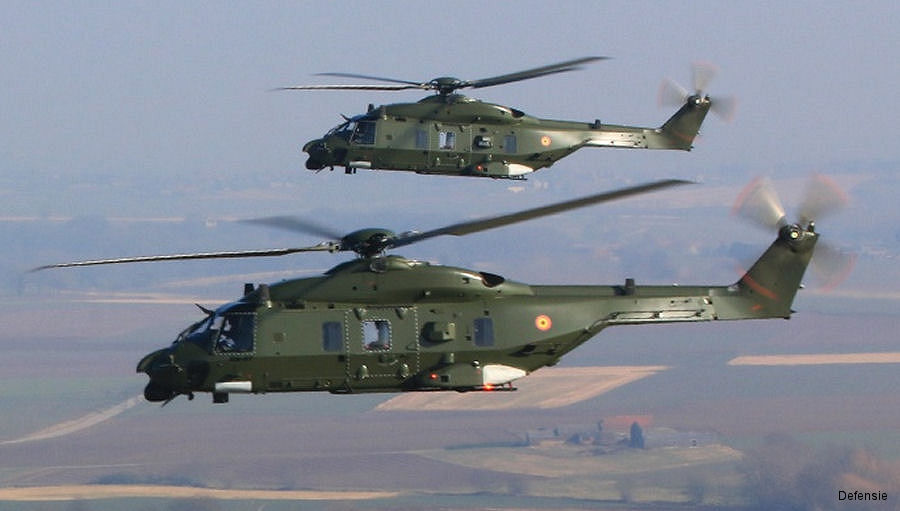 Belgium Could Send NH90 to Mali, 03-May-17 : The political decision is still under consideration for what could be the first deployment of Belgium newest helicopter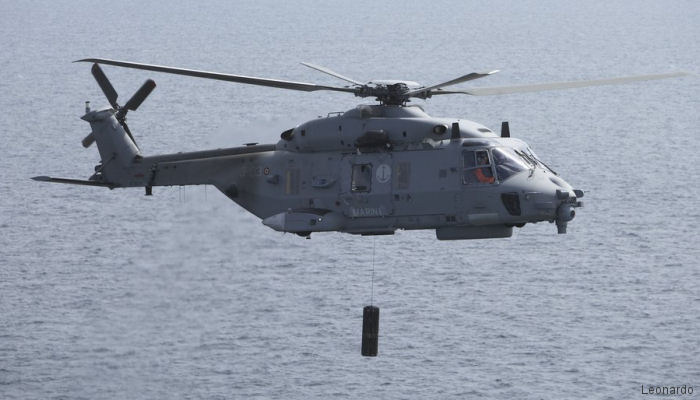 Italian Navy NH90 to be Upgraded With Mode 5 IFF, 21-Feb-17 : Italian Navy NH90 NFH helicopters to be upgraded with New Generation Identification Friend or Foe (NGIFF) systems under €11M contract by NATO agency NAHEMA (NATO Helicopter Management Agency)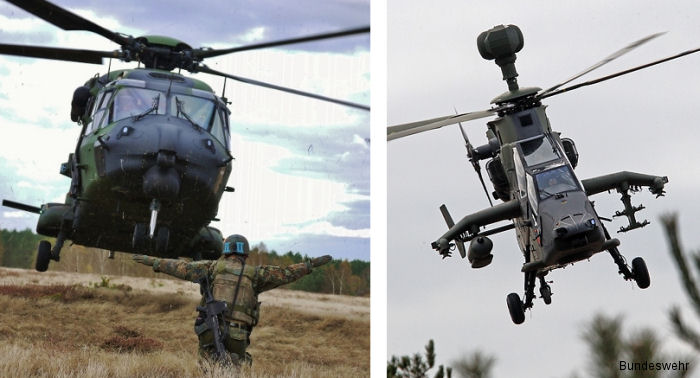 Germany Deploying Helicopters in Mali, 12-Jan-17 : The German Army deploying 4 NH90 and 4 Tiger helicopters to Mali under UN Mission MINUSMA replacing Dutch Chinook and Apaches. Will remain in country until Mid-2018.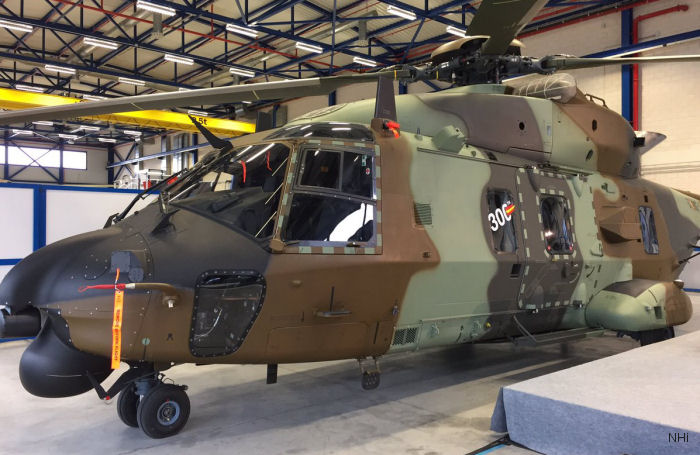 300th NH90 Delivered, 15-Dec-16 : NH Industries delivered the 300th NH90 production helicopter to the Spanish Armed Forces on December 15 at the Albacete plant.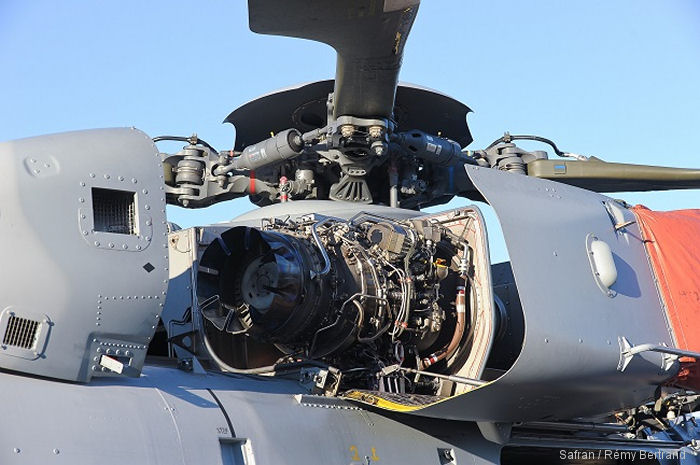 Safran to Support NH90 Engines, 12-Dec-16 : Safran (former Turbomeca) signed 10-year contract with NAHEMA (NATO Helicopter Management Agency) to support RTM322 engines for 130 NH90s operated by France, Belgium and the Netherlands