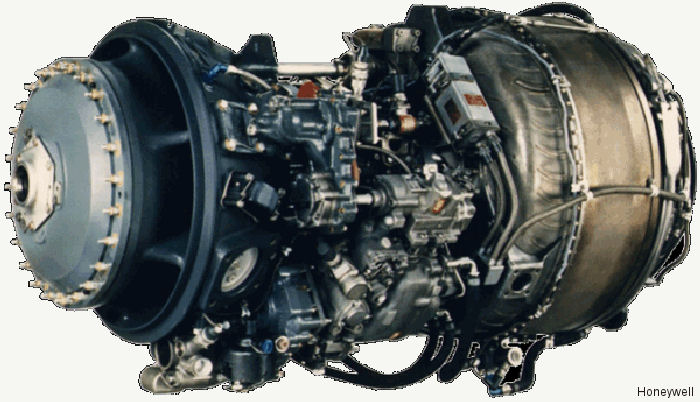 K-MAX Powered by Honeywell T53-17 Engine, 31-Oct-17 : A month-long project with a conventional crane turned into a half-day project with the Kaman K-MAX K-1200 helicopter powered by the Honeywell T53-17 engine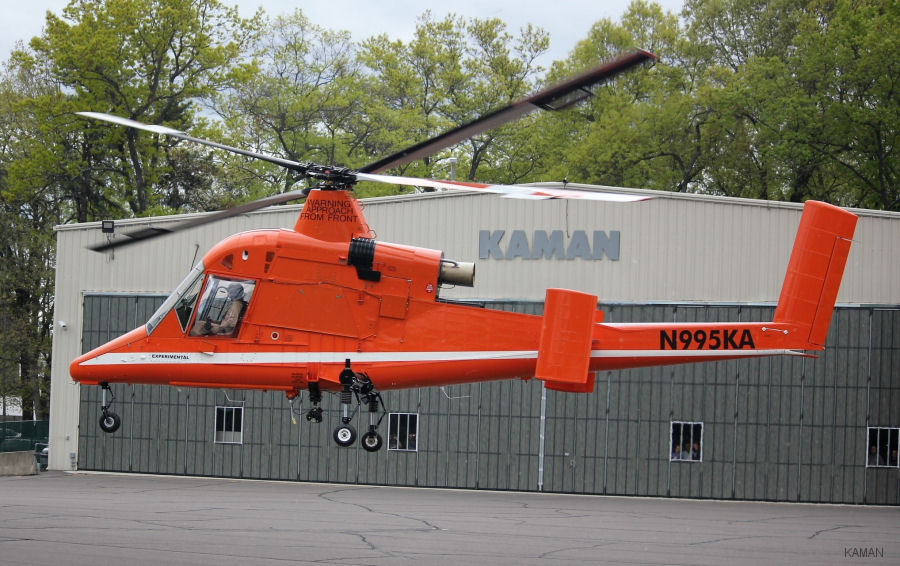 Kaman Extends Production of K-MAX, 14-Jun-17 : Kaman, which resumed K-MAX production in 2015 after a more than decade, announced initial commitment to build at least ten new helicopters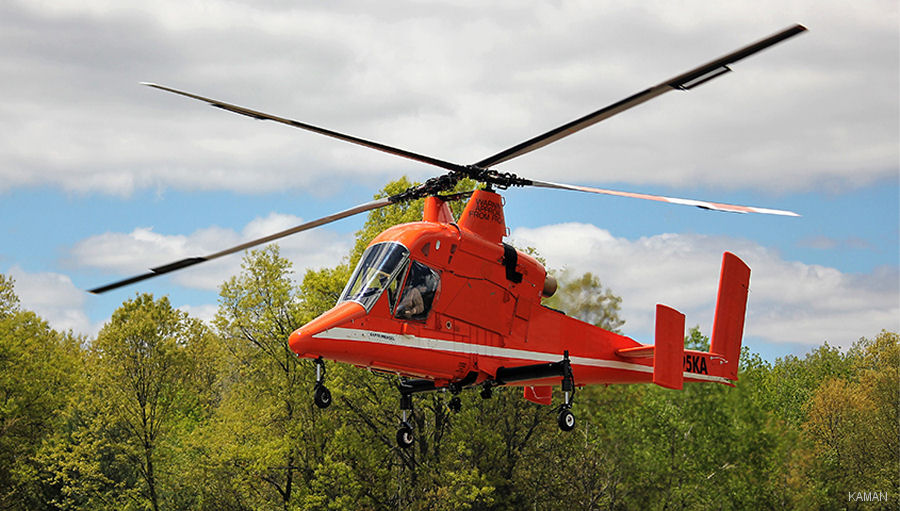 First K-MAX Flight, 19-May-17 : Kaman announced successful first flight of a K-MAX helicopter from the newly reopened commercial production line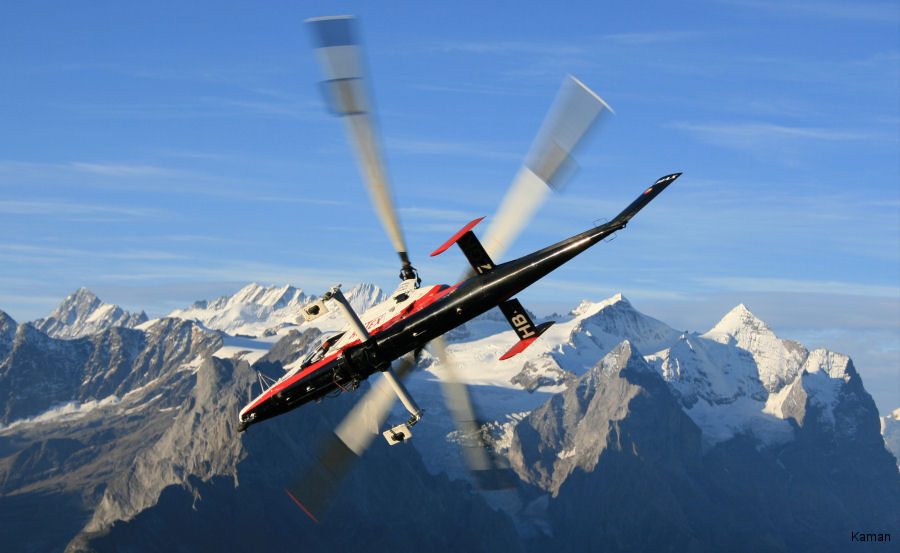 ROTAK Orders Two Kaman K-MAX, 04-Apr-17 : ROTAK Helicopter Services of Anchorage, Alaska has placed orders for two K-MAX helicopters with deliveries expected in 2018. Back in production, first two K-MAX going this year to China.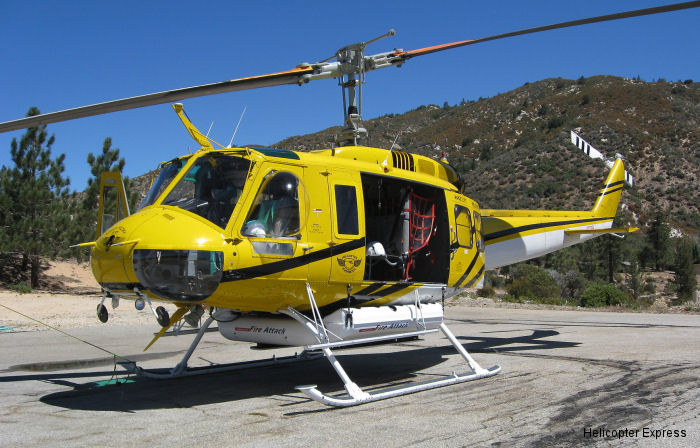 American Aerial Firefighters in Chile, 15-Feb-17 : Georgia based Helicopter Express, under contract by the Chilean government CONAF for 100 days, shipped 3 Bell 205A++ and one K-MAX by An-124 to respond to biggest forest fires in Chile's history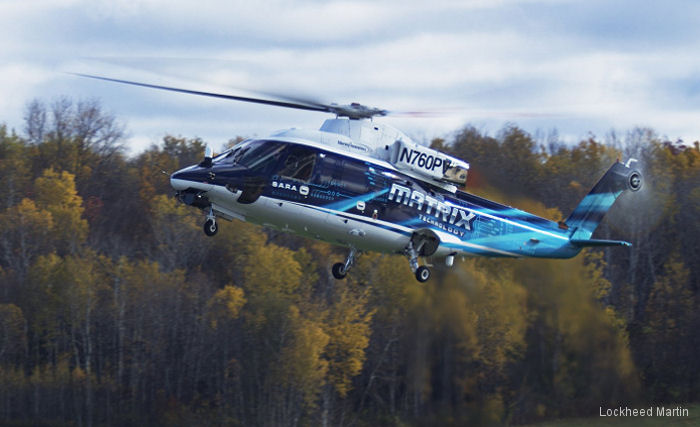 Optionally-Piloted Helicopters Firefighting, 15-Nov-16 :

Demonstration carried out by an optionally piloted Kaman K-MAX, Sikorsky S-76 Autonomy Research Aircraft (SARA), Indago quadrotor and Desert Hawk 3.1 fixed wing unmanned aircraft system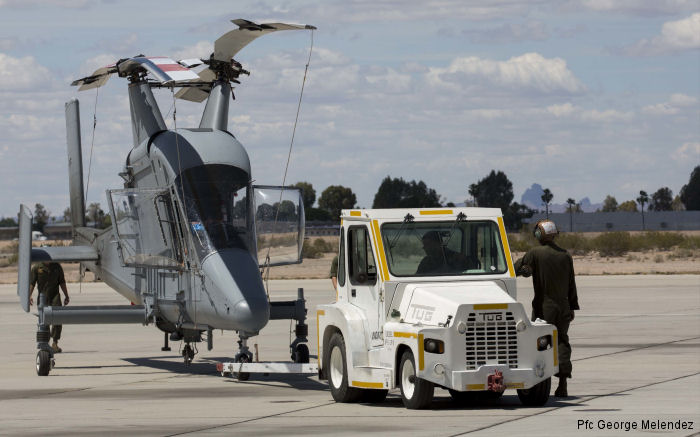 Unmanned CQ-24A K-MAX in MCAS Yuma, 07-May-16 : Two Kaman/Lockheed-Martin CQ-24A K-MAX unmanned helicopters from Marine Operational Test and Evaluation Squadron VMX-22 arrived at Marine Corp Air Station Yuma in Arizona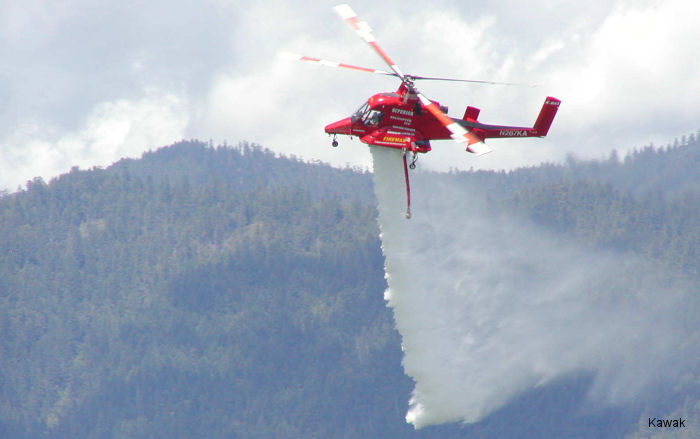 Kaman K-MAX at FIDAE 2016, 29-Mar-16 : FIDAE 2016 Kaman will showcase the K-MAX helicopter in firefighting configuration at the International Air and Space Fair FIDAE in Santiago, Chile, March 29 to April 1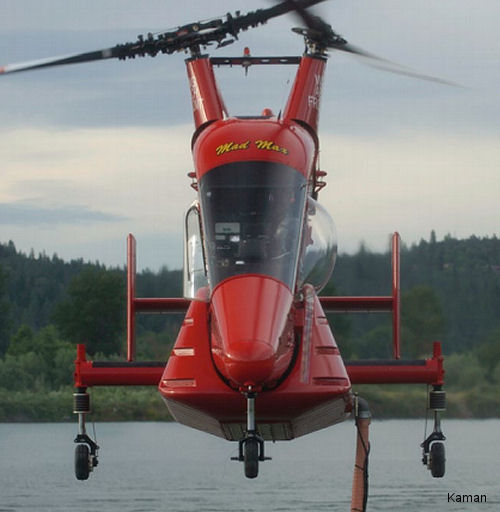 Two K-MAX for Firefighting in China, 23-Nov-15 : Kaman announced delivery in 2017 of two manned K-MAX firefighting helicopters for China Department of Forestry, the first to be delivered to China.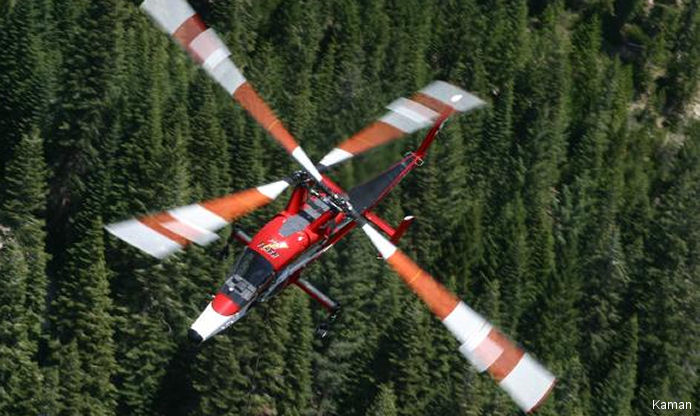 Kaman Resumes K-MAX Production, 05-Jun-15 : Kaman announced that its Aerosystems division has resumed production of commercial K-MAX heavy-lift utility helicopters. Manufactured at Jacksonville, FL and Bloomfield, CT expect deliveries from 2017