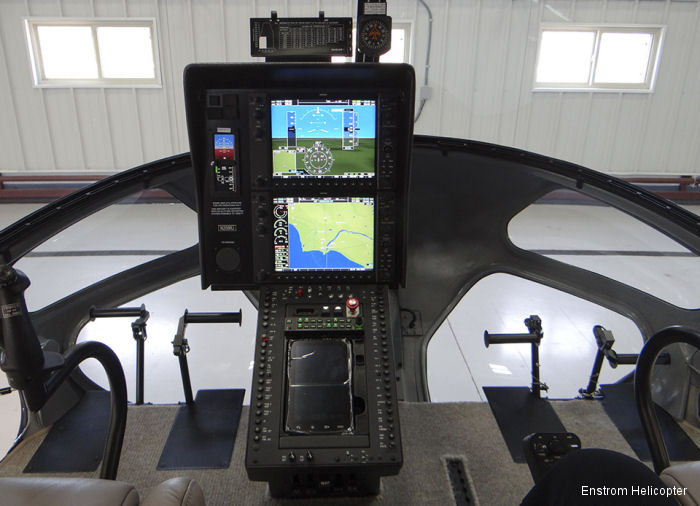 Enstrom Delivers First Model 480B-G, 06-Oct-14 : Menominee, Michigan - Enstrom Helicopter Corporation celebrated delivery of the first model 480B-G to Rick Boswell of New Hampshire today.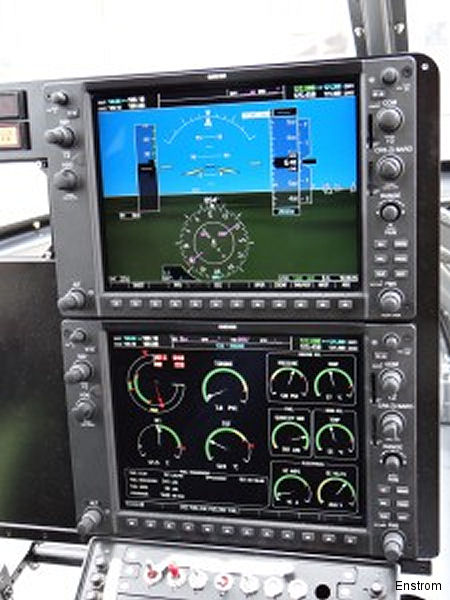 Enstrom 480B certified with Garmin G1000H, 28-Jul-14 : Menominee, MI — Enstrom is pleased to announce that the Federal Aviation Administration has certified the Garmin G1000H all-glass, integrated flight deck for installation in its 480B helicopter model.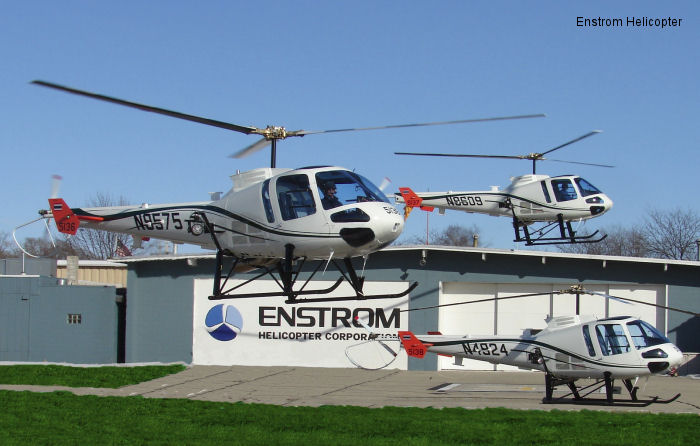 Venezuela orders 16 Enstrom 480Bs, 03-Mar-14 : Enstrom Helicopter Corporation is pleased to announce they have received a signed contract from the Venezuela Ministry of Defense for 16 training helicopters.
Model
Year
History
480B
2001
TH-480B
2010
480B-G
2014
480B with a Garmin G1000H all-glass integrated flight deck

List of Operators of Enstrom 480
| | |
| --- | --- |
| From | Organisation with model 480 |
| 2011 | |
| 2013 | |
| 2014 | |
Construction Numbers on database of 480 or its versions