Military Light Utility Helicopter (LUH) based on the A109E Power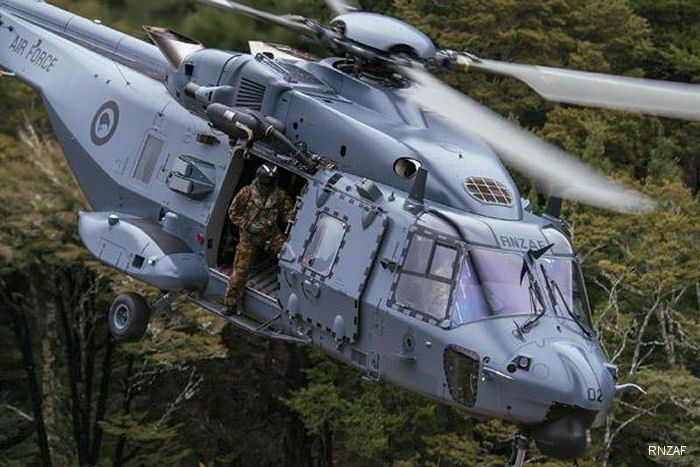 RNZAF Helicopter Fleet Integrated in 3 Squadron, 18-Dec-14 : New Zealand Air Force Helicopter Transition Unit (HTU), responsible for the introduction into service of the NH90 and AW109, was merged into 3 Squadron replacing the UH-1H as RNZAF main helicopter.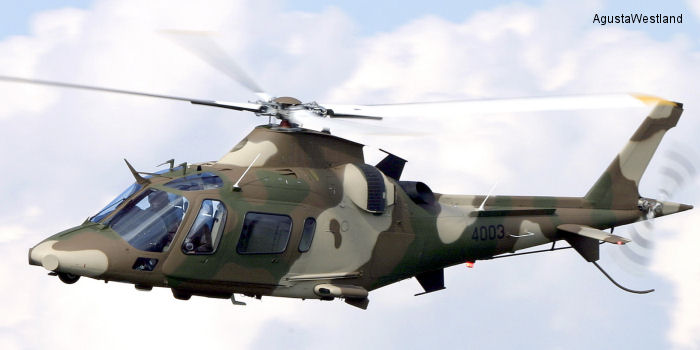 AW support contract for SAAF AW109LUH fleet, 21-Sep-12 : AgustaWestland, a Finmeccanica company, is pleased to announce the signing of a comprehensive service support contract for the South African Air Force's fleet of AW109LUH helicopters.
Turbomeca with Saab for swedish LUH engines, 30-Aug-12 : Bordes - Turbomeca (Safran group) has signed a contract with defense and security company Saab AB for the repair and overhaul of Arrius 2K2 modules and engines installed on A109 LUH helicopters of the Swedish Air Force.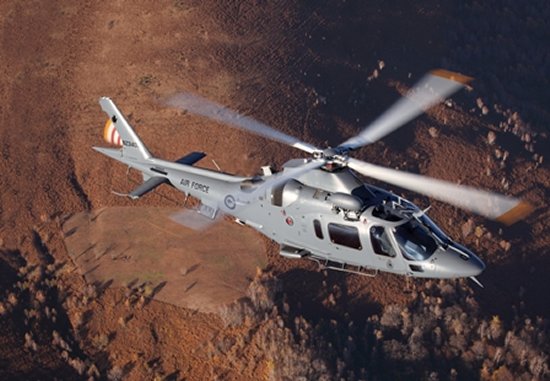 AgustaWestland Completes the First AW109 LUH/LOH Operators Conference, 06-Dec-10 : AgustaWestland, a Finmeccanica company, is pleased to announce that over 40 delegates attended the first AgustaWestland AW109 LUH/LOH Operators Conference recently held at AgustaWestland's Vergiate plant in Italy. The event brought operators and industry together to discuss the helicopter's operations in the Far East, Africa, and Europe. Delegates were also given presentations and updates by representatives from engine and avionics suppliers Turbomeca and Thales. The delegates received briefings by AgustaWestland's Customer Support, Engineering and Training Academy organisations and by the main AW109 LUH/LOH programme suppliers and partners. The briefings allowed industry and operators to share views and information about the aircraft's operational effectiveness, current and future product improvements and new customer support organisation initiatives that are intended to further enhance the services and response times provided to customers. Briefings were also given on operators "real-life" experiences with the AW109 LUH/LOH in varying operational scenarios including ship board operations.