News about Bell 209 AH-1 Cobra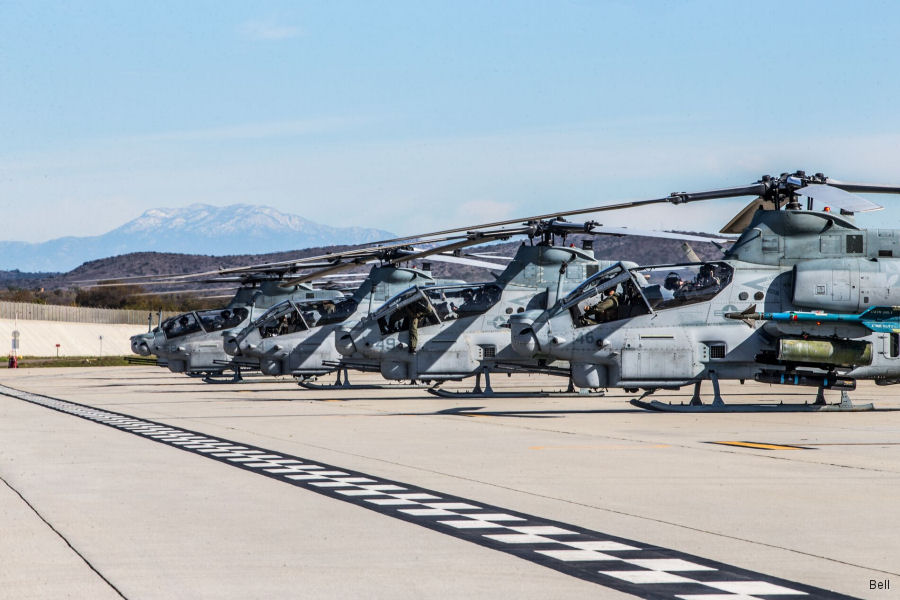 Marines AH-1Z Viper Storm Exercise, 06-Apr-20 :

Twelve Bell AH-1Z Viper gunship helicopters from USMC' Marine Aircraft Group 39 (MAG-39) out of Camp Pendleton took part of exercise Viper Storm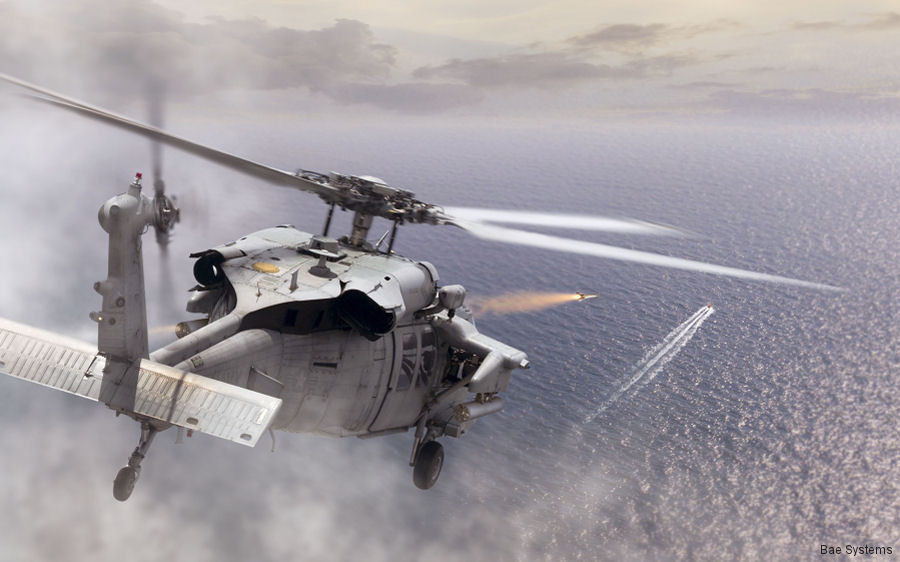 BAE Systems Awarded US Navy APKWS Contract, 16-Jan-20 : #APKWS US Navy awarded a 5-year $2.68B indefinite delivery/indefinite quantity (IDIQ) contract to Bae Systems for thousands (sic) of APKWS laser-guided rockets. In addition to fixed wing aircraft, this precision munition can be used by Navy' Seahawk and Marine Corps' AH-1Z Viper helicopters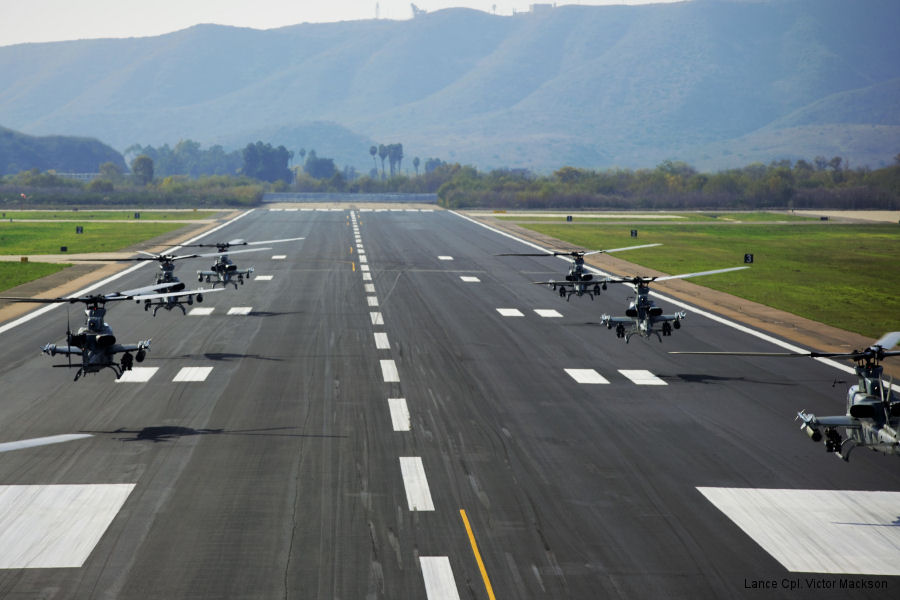 Marine Vipers Tests Strike Capabilities, 22-Dec-19 : #Vipers Twelve Bell AH-1Z Viper attack helicopters from Marine Light Attack Helicopter Squadrons 169 and 469 conducted training exercise in South ern California employing AGM-114 Hellfire air-to-ground and AIM-9 Sidewinder air-to-air missiles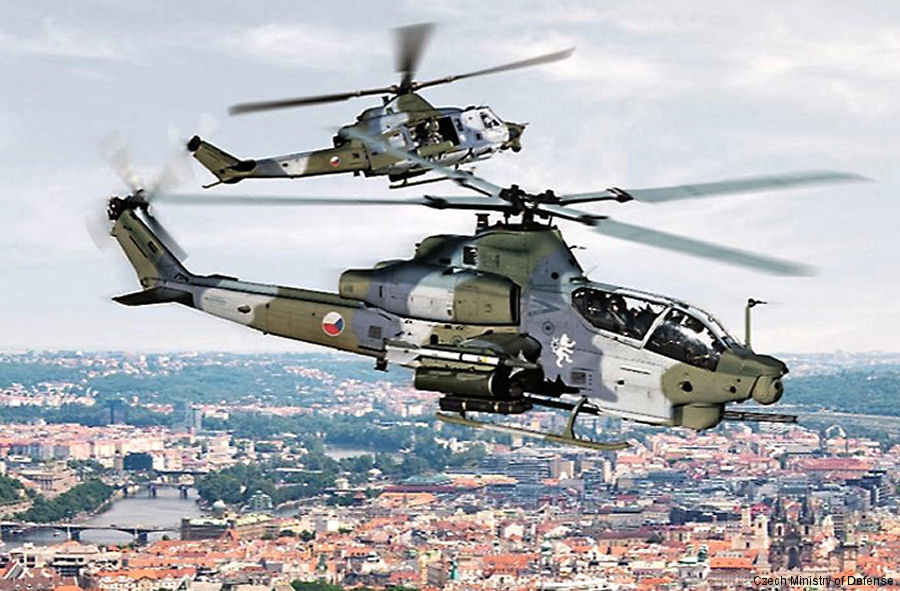 Czechia Confirmed Order for AH-1Z and UH-1Y, 15-Dec-19 : #CzechRep US Secretary of Defense and Czech Republic Minister of Defence signed the Letter of Offer and Acceptance (LOA) which confirmed the purchase of the helicopters for the Czech Air Force. Deliveries will start in 2023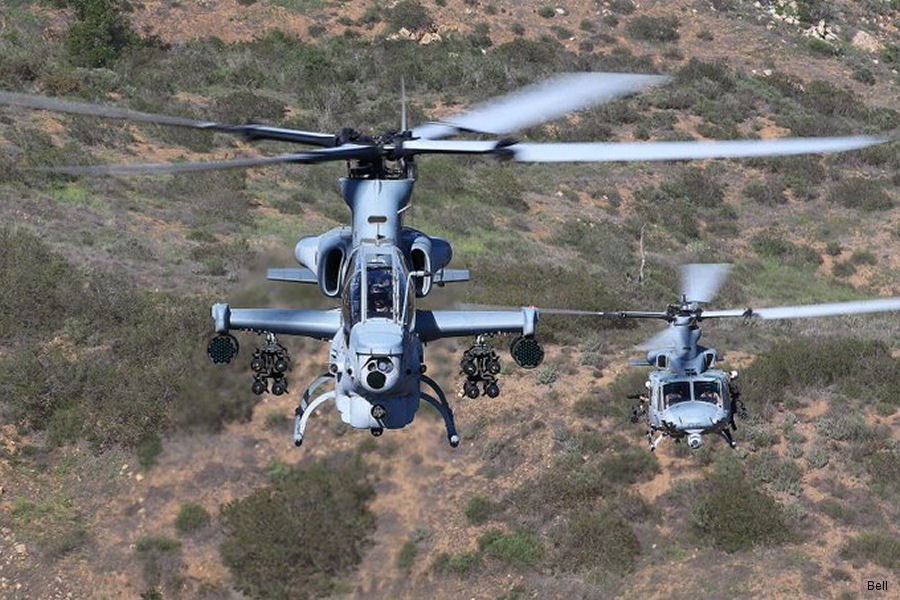 Czechs are First Foreign Military with UH-1Y + AH-1Z, 22-Aug-19 : #CzechRep The Czech Republic is the first foreign customer to acquired a mixed fleet of Bell helicopters UH-1Y Venom and AH-1Z Viper. Twelve helicopters ordered worth $622. Bahrain and Pakistan have the AH-1Z in order.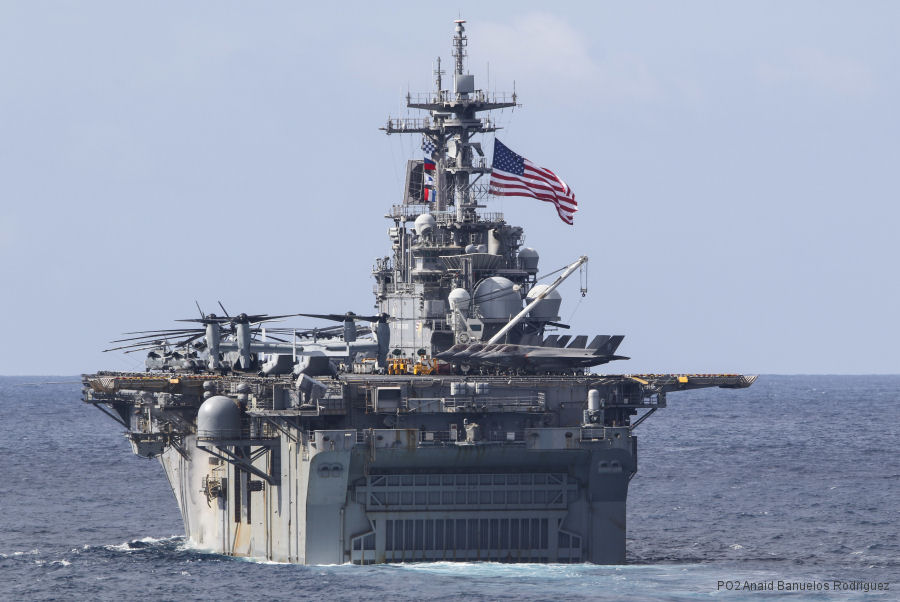 Air Assault Company of a Marine Expeditionary Unit, 30-Jul-19 : #AirAssault A review of the Air Assault Company part of the 31st Marine Expeditionary Unit (31st MEU) deployed aboard the USS Wasp (LHD 1) for exercise Talisman Sabre 2019 in the Coral Sea off the Australian coast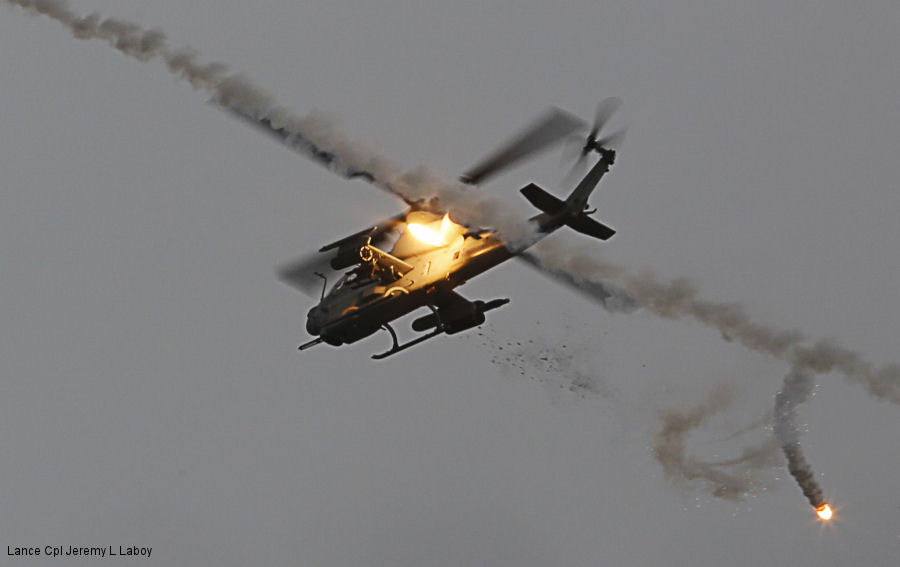 FMS Contract Awarded for Bahrain' 12 AH-1Z Viper, 10-Feb-19 : #MiddleEast U.S. Foreign Military Sales (FMS) contract awarded to Bell to supply 12 Lot 16 AH-1Z Viper attack helicopters to Bahrain worth $ 240 millions as part of a total deal valued $ 912 millions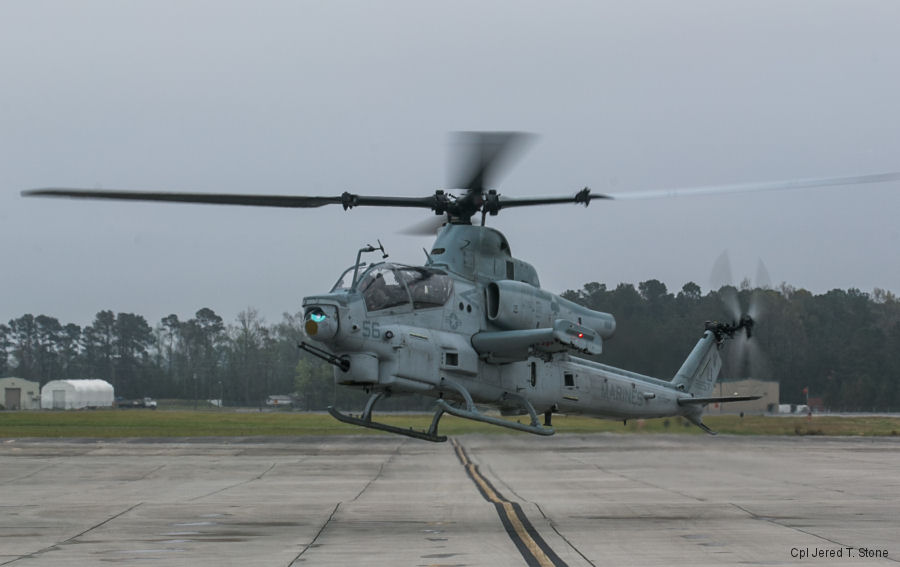 HMLA-167 Transitioned to AH-1Z Viper, 28-Nov-18 : #Viper Marine Light Attack Helicopter Squadron HMLA-167 based at MCAS New River received Bell AH-1Z Viper to replace its AH-1W Whiskey Cobra used for more than 30 years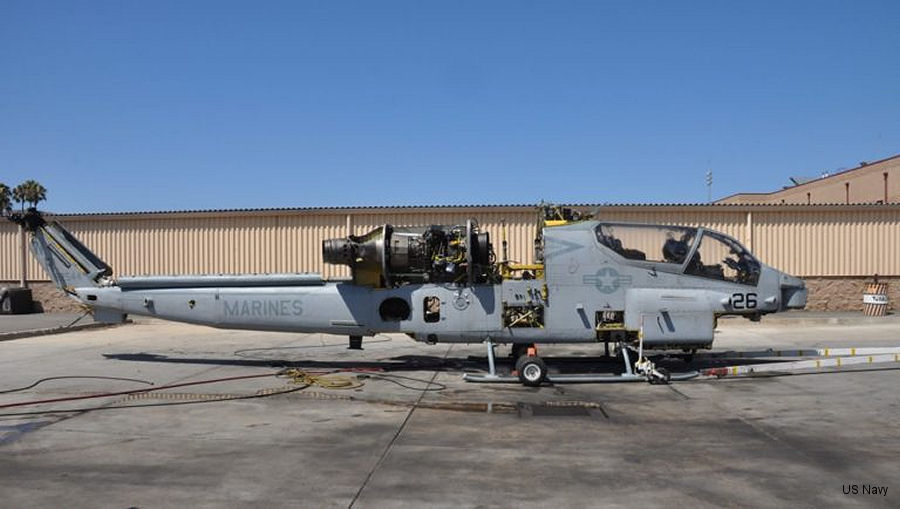 Camp Pendleton Last AH-1W Super Cobra, 26-Jul-18 : #aircraft Fleet Readiness Center Southwest (FRCSW) Site Camp Pendleton inducted the last Bell AH-1W Super Cobra to undergo the Integrated Maintenance Program (IMP) to keep it mission-ready but in storage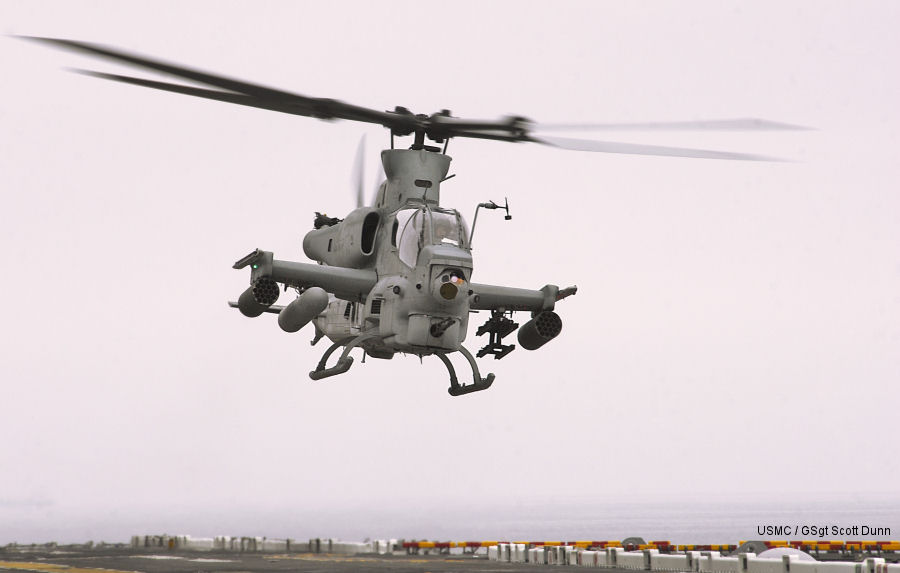 State Dept Approved AH-1Z FMS Sale to Bahrain, 27-Apr-18 : U.S. State Department approved possible Foreign Military Sale (FMS) to Bahrain of 12 AH-1Z valued $911.4 million. The Royal Bahraini Air Force already operates the AH-1E/P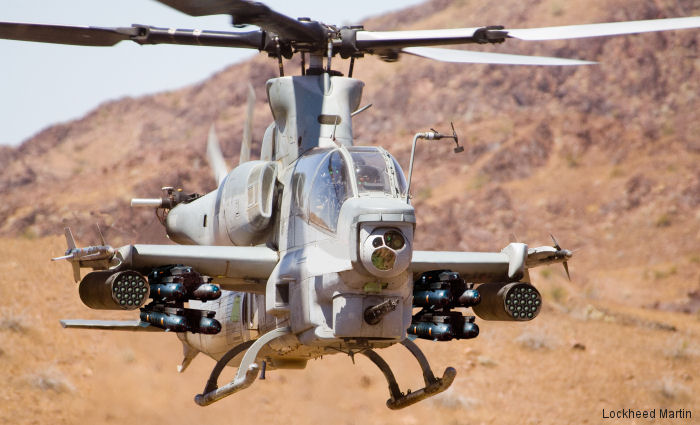 Lockheed Martin Awarded AH-1Z Target Sight System, 21-Feb-17 : Naval Surface Warfare Center (NSWC) $150M contract to Lockheed Martin for Marines Bell AH-1Z Viper helicopter's Target Sight Systems (TSS). Since 2008 more than 100 delivered and ongoing through 2026