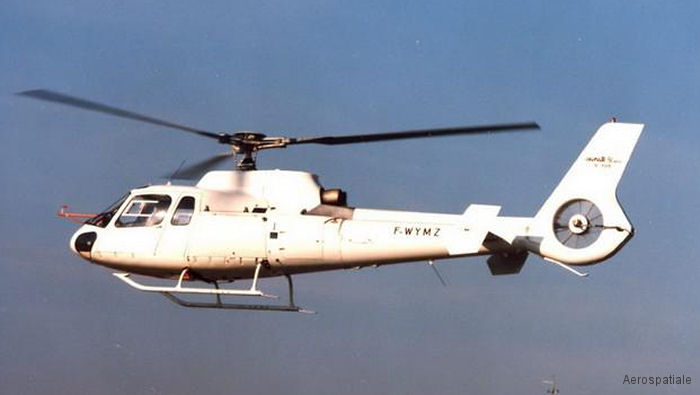 Also known as
AS.351
, was a prototype using a
Fenestron
tail rotor. Powered by a Turbomeca TM333 of 750 shp.
Led to the
EC120
/
EC130
years later
List of Operators of Aerospatiale AS350Z
From
Organisation with model AS350Z
1974






C/N
Year
History
1013
N90001 : as350c Aerospatiale USA; Conv to AS.350D; to N134BH
N134BH : ex N90001, rtn to Aerospatiale as F-WYMZ
F-WYMZ : Aerospatiale ex N134BH; testbed AS351 with fenestron t+
02jun14 pictured preserved at the main entrance to Airb+
F-WGMQ : Aerospatiale ex F-WYMZ; conv AS.350Z as prototype for +





1 C/N.