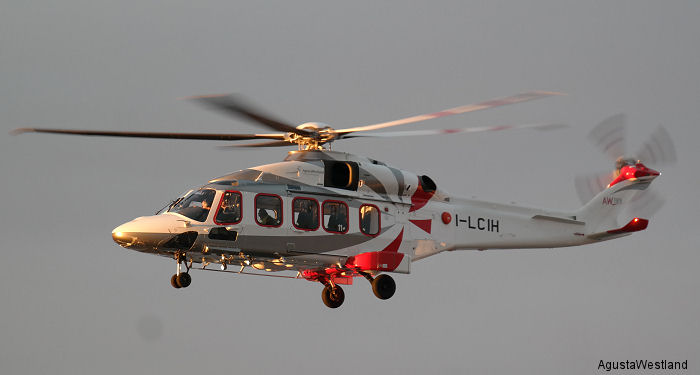 Derived as a stretched, civilian development of the
AW149
and first revealed in full size mock-up at the 2011 Paris Air Show.

The AW189 first flew on December 21, 2011 and is a twin-engined, medium-lift helicopter which shares similarities with the
AW139
and
AW169
.
As of January 2014, more than 80 AW189 were ordered which reached 150 by 2017 with over 30 in service worldwide.
- 49000... AW149 / AW189
- 89000... AW189 Italian built
- 92000... AW189
UKSAR
UK built