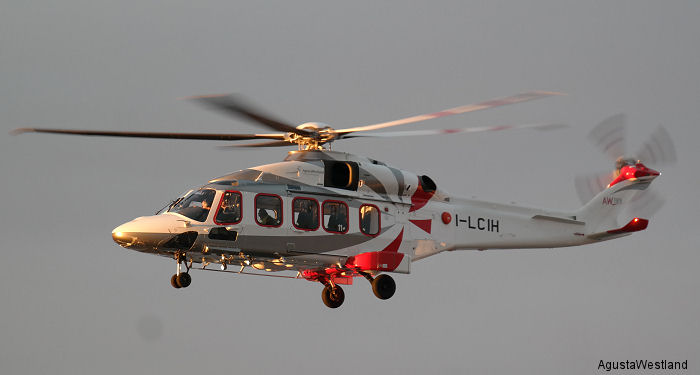 Derived as a stretched, civilian development of the
AW149
and first revealed in full size mock-up at the 2011 Paris Air Show.

The AW189 first flew on December 21, 2011 and is a twin-engined, medium-lift helicopter which shares similarities with the
AW139
and
AW169
.
As of January 2014, over 30 are in service worldwide. More than 80 AW189 are in order and expected to be 150 by 2017.
As of December 2018, over 60 are in service worldwide with more than 45,000 flight hours logged.
- 49000... AW149 / AW189
- 89000... AW189 Italian built
- 92000... AW189
UKSAR
UK built