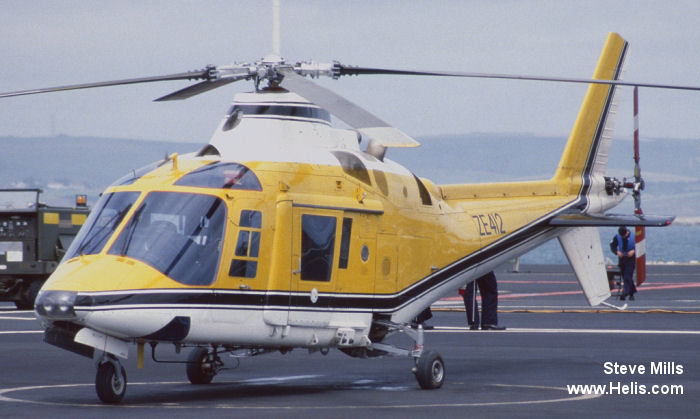 One of the most beautiful aircraft ever built.


To amplify the comment above, the A109 was designed in the mid 1960s as a high speed, agile, turbine powered, 8 seat helicopter. The A-109 first flew 4 Aug 1971 and has appeared in several versions. A109A Hirundo became operational in 1976, the A109CSG Coast Guard version was available from late 1981, the A109 Naval is a primarily a shipborne version and the A109K is a fixed undercarriage version with Turbomeca Arriel, raher than Allison powerplants targetted at hot-and-high customers. Military orders have included the armed forces of Argentina, Iraq, Italy, Libya, UK and Venezuela.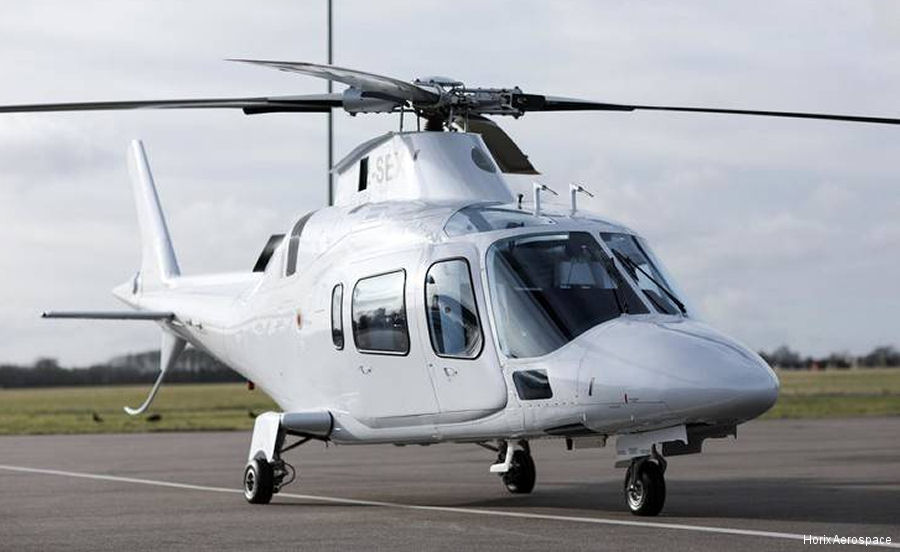 Dismantling A109 for Spare Parts, 05-Jan-21 : #SpareParts Swiss Maintenance, Repair and Overhaul (MRO) company Karen Helicopters Services completed dismantling for parts process of an A109E Power and an A109K2 helicopters on behalf Horix Aerospace
Model
Year
History
A109B
1969
A109CM
1971
Military variant. Known as EOA-1 (Standard) and EOA-2 (Special) in Italian Army

A109a
1976
A109A-II
1981
SABCA A109BA
1988
A109K
1988
Enhanced military version based on the A109A-II but powered by Arriel 1K engines. Sold to Peru
1st protoype flew Apr 1983, 2nd prototype first flight Mar 1984.

A109C
1989
Eight seat civil version, powered by two Rolls-Royce 250C20R-1

A109K2
1991
High-altitude variant with fixed wheels. 38 built

A109E Power
1995
The A.109E Power is an upgraded version, powered by two Turbomeca Arrius 2K1 or two Pratt & Whitney PW206C engines. From 2001 was renamed as ...