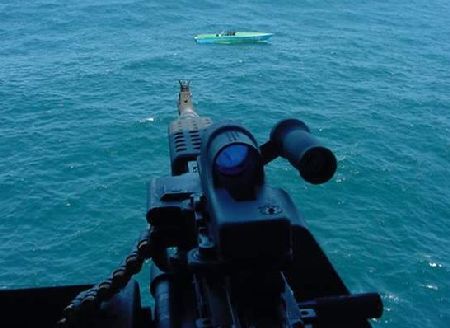 USCG MH-68 / A109 Fleet Yields Fast Pay-Off, 22-Mar-02 : The U.S. Coast Guard's first patrols using tough new tactics employing armed MH-68s, a dedicated version of the twin-engine Agusta A109 Power helicopter, scored a perfect three busts in three attempts against drug-laden speedboats bound for U.S. shores. The U.S. Coast Guard's three interdictions netted a combined total of more than 13,000 pounds of cocaine along with several arrests.
List of Operators of Agusta MH-68A Stingray
From
Organisation with model MH-68A Stingray
2000




Construction Numbers on database of MH-68A Stingray





8 C/N.