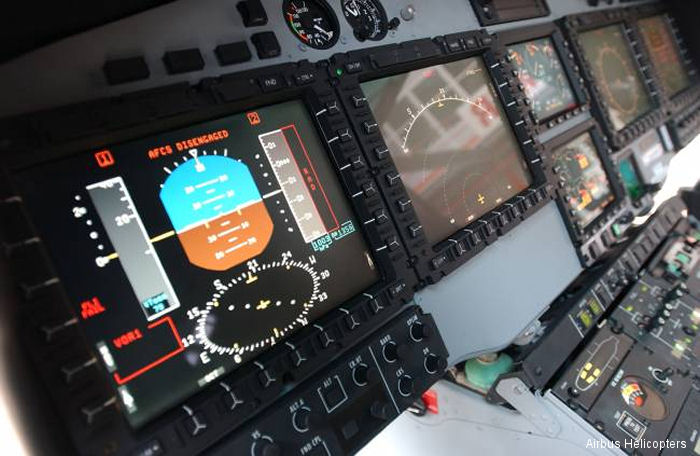 First announced at Heli-Expo 2014, the new
EC225
is powered by two Makila 2B engines. Certification is targeted for late 2015, followed by the delivery start-up in mid-2016.
In February 2016, as a cost reduction measure the Makila 2B engine was cancelled.
Following the
Norwegian helicopter accident
the EC225 lost their offshore market place and Airbus efforts were redirected to the
H175
A new version of Super Puma: the EC225e, 27-Feb-14 : Heli-Expo 2014 Anaheim, California - The new EC225e version of Airbus Helicopters' workhorse Super Puma product line was formally launched today, offering an enhanced rotorcraft that responds to operators' requirements for extended-range missions – particularly in support of deep-water oil and gas airlift missions.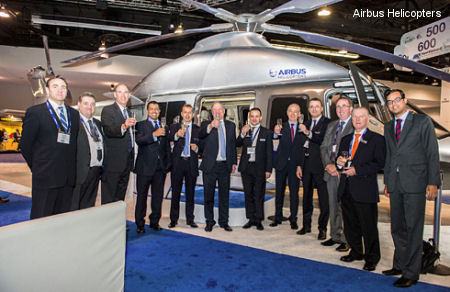 LCI is EC225e launch customer ordering 15, 25-Feb-14 : Heli-Expo 2014 Anaheim, California - Lease Corporation International (LCI), the Libra Group's aviation leasing arm, will acquire as many as 21 new Airbus Helicopters rotorcraft in a contract involving both the next-generation EC175 and the newly-unveiled EC225e.
List of Operators of Airbus Helicopters H225e / EC225e
From
Organisation with model H225e / EC225e
2016