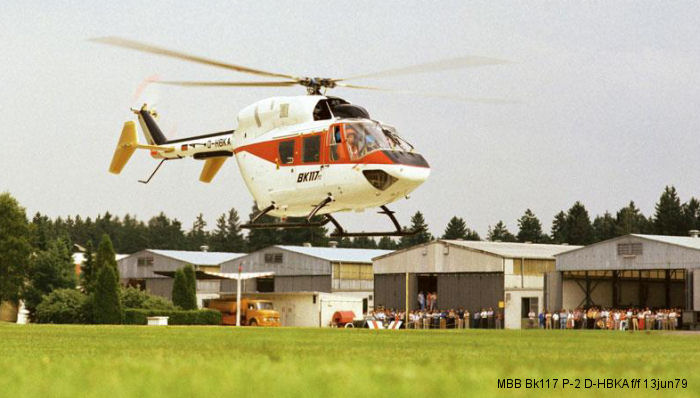 Model
Year
History
KHI bk117
1979
On December 2012 Kawasaki achieved a total of 1,000 aircraft delivered from the bk117/ec145 family since starting production in May 1982. They p ...

Bk117A-1
1982
Powered by two Lycoming LTS 101-650B-1 engines.

Bk117A-3
1985
Bk117A-4
1986
Bk117B-1
1987
Powered by two LTS 101-750B-1 engines

Bk117B-2
1989
Bk117B-3
1990
EC Bk117
1992
MBB became part of Eurocopter in mid 1991. Airframes are listed here it was succeeded by the EC.145

Airwork NZ BK117-850D2
2010
Developed by Airwork NZ at Ardmore, New Zealand is the MBB/Kawasaki/Eurocopter Bk117B2 with their engines replaced with Honeywell LTS 101-850B-2 ...