News about Bell UH-1Y Venom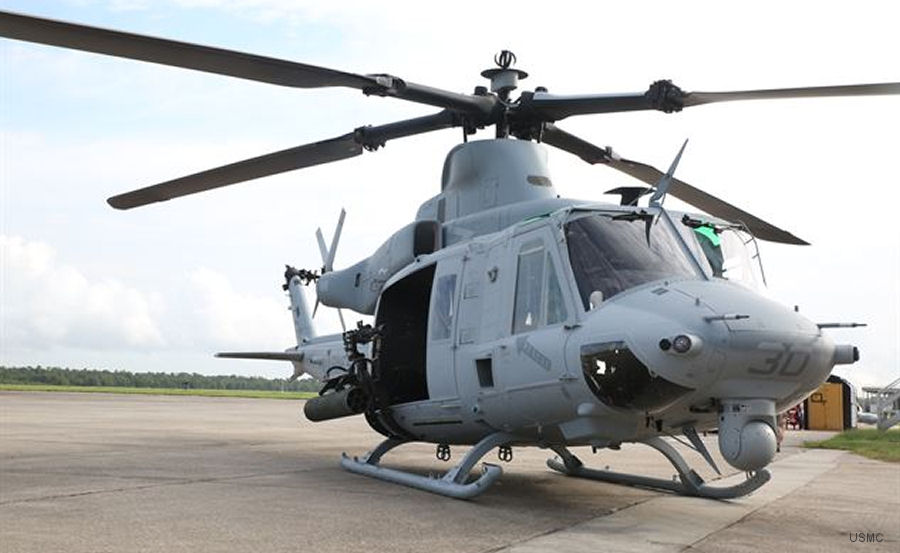 Bell and Poland PGZ Sign LoI for UH-1Y, 25-Jul-17 : Bell Helicopter and Polska Grupa Zbrojeniowa (PGZ) signed a Letter of Intent (LOI) to cooperate on the UH-1Y related to Poland's future utility helicopter needs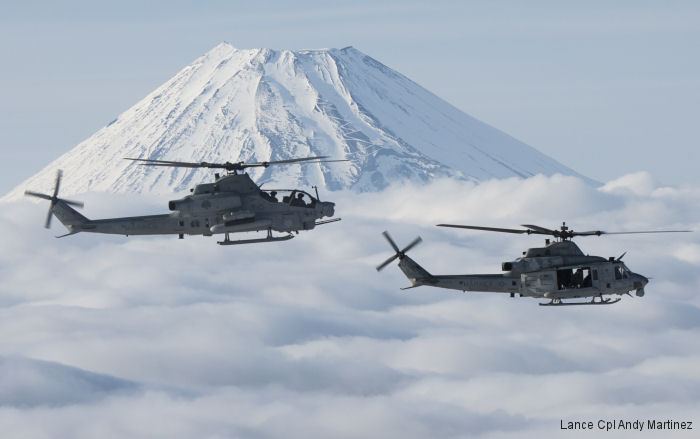 New Aux Fuel Tanks for UH-1Y and AH-1Z, 17-Mar-17 : Marine Light Attack Helicopter Squadron HMLA-267 used new auxiliary fuel tanks in the AH-1Z Viper and UH-1Y Venom for a 25% range increase during recent flights based from Okinawa, Japan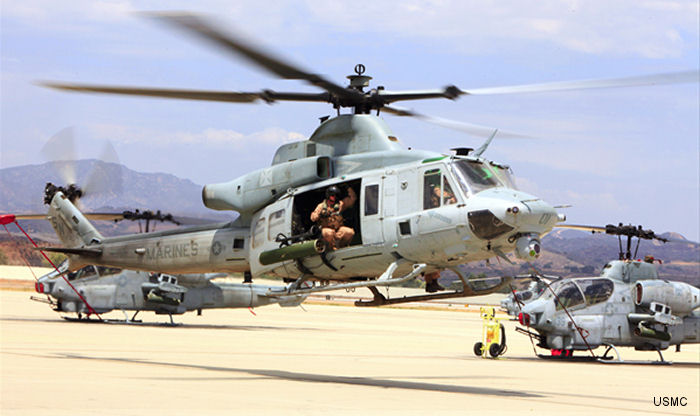 U.S. Marines $461 M Contract for 28 Helicopters, 11-May-16 : U.S. Marines to receive additional 12 UH-1Y Venom utility helicopters and 16 AH-1Z Viper attack helicopters and the associated auxiliary fuel kits in a $461.1 million contract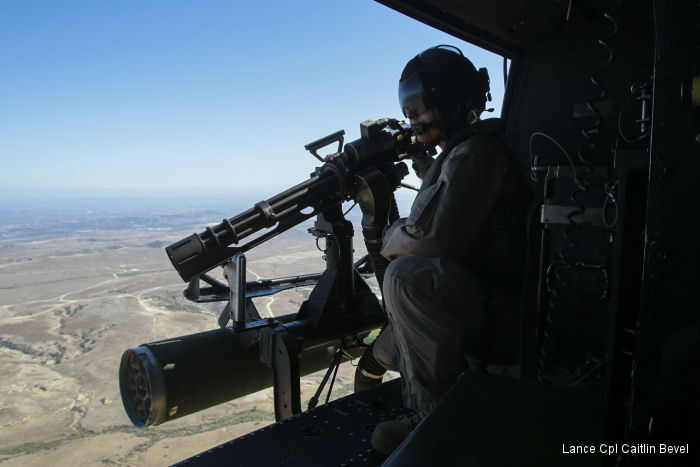 Marines HMLA-169 Vipers Test Their UH-1Y Venom, 22-Sep-15 : Marines with Marine Light Attack Helicopter Squadron HMLA-169 conducted weapons proficiency training with the UH-1Y Venom helicopter aboard Marine Corps Base Camp Pendleton, CA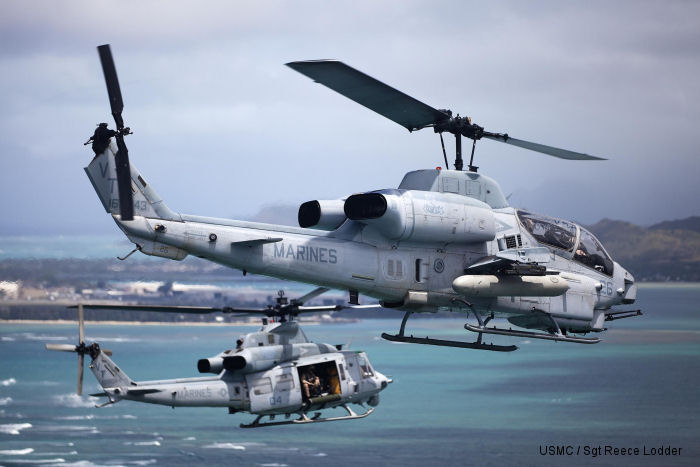 Marine Corps H-1 Upgrades, 09-Jul-15 : Northrop Grumman will deliver its next-generation mission computer for Lot 12 of the Marine Corps UH-1Y and AH-1Z helicopter upgrade program.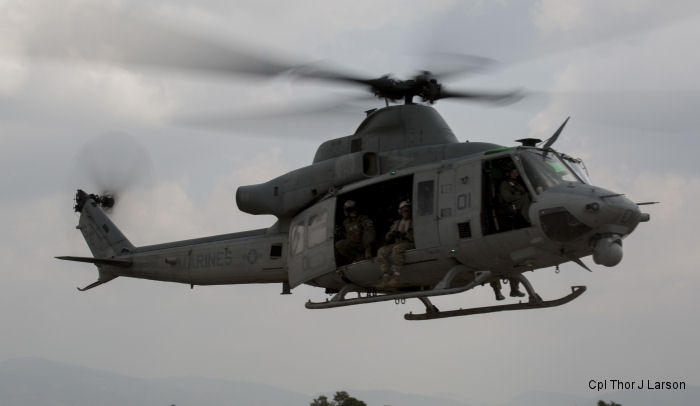 Missing UH-1Y in Nepal, 15-May-15 :

An US Marine Corps UH-1Y helicopter assigned to HMLA-469 squadron and sent to Nepal following the earthquakes that hit the country went missing on May 12. Wreckage found on May 15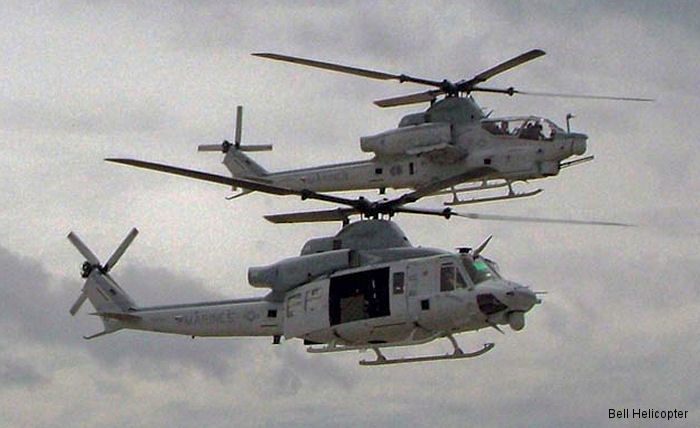 Bell Kaman Agreement for UH-1Y / AH-1Z Components, 26-Mar-15 : Kaman Aerosystems has been awarded an extension to its current contract with Bell Helicopter to manufacture skin and skin to core components for the Bell UH-1Y and AH-1Z helicopters.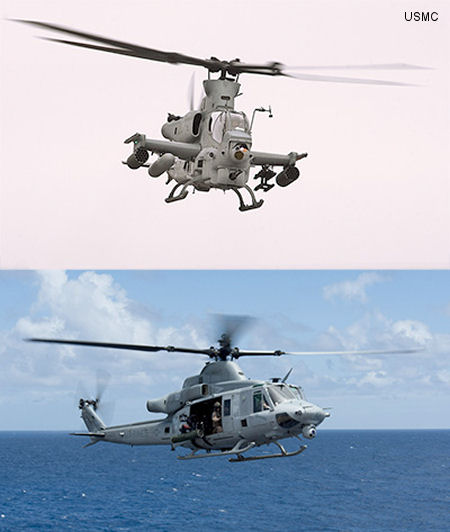 New Green Hills Software for H-1Y/Z upgrades, 13-Feb-13 : SANTA BARBARA — Green Hills Software, the worldwide leader in high assurance operating systems, announced Northrop Grumman's selection of the INTEGRITY-178B tuMP multicore operating system for use in their Gen II Mission Computer for the U.S. Marine Corps UH-1Y and AH-1Z helicopter upgrades.