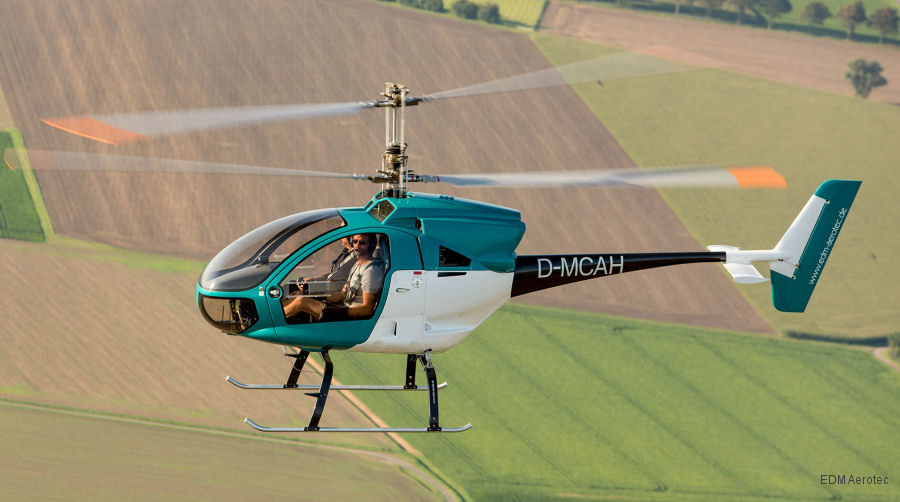 Originally known as the FLIP 2 (Fly In Perfection), the CoAX 2D/R is a two-seats-in side-by-side ultralight helicopter with dual coaxial main rotors, enclosed cockpit and skid landing gear.

The CoaX 2R first flew in 2012 with a 4-cylinder, liquid and air-cooled, 4 stroke 100 hp (75 kW) Rotax 912ULS engine. It was replaced in 2017 by the CoaX 2D powered by a 6-cylinder, liquid-cooled, 4 stroke 135 hp (101 kW) D-Motor LF39 engine.

The CoAX-2D is certified as Light Sport Aircraft under German airworthiness authority (LBA).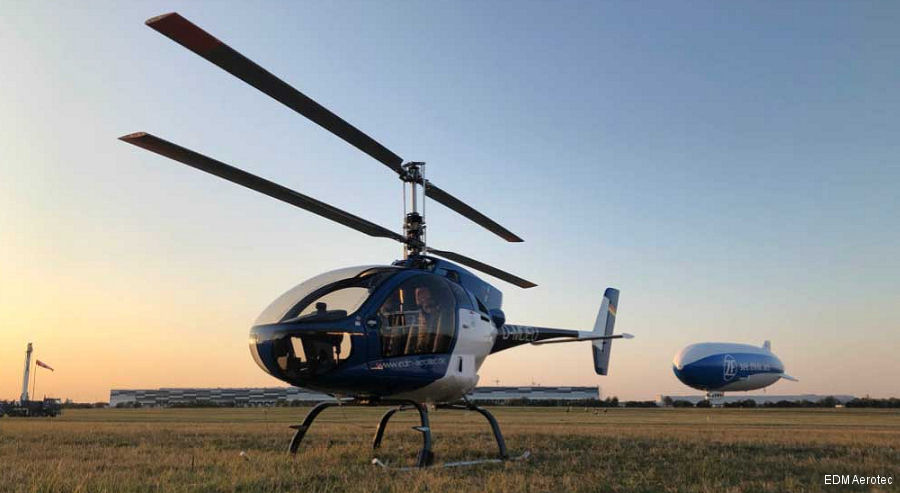 CoAX-2D License for Piasecki, 30-Mar-22 : #Piasecki Piasecki Aircraft Corporation (PiAC) signed cooperative development and license agreement for the German EDM Aerotec CoAX-2D ultralight helicopter
List of Operators of EDM Aerotec CoAX 2D/2R
From
Organisation with model CoAX 2D/2R