News about Eurocopter Tiger / Tigre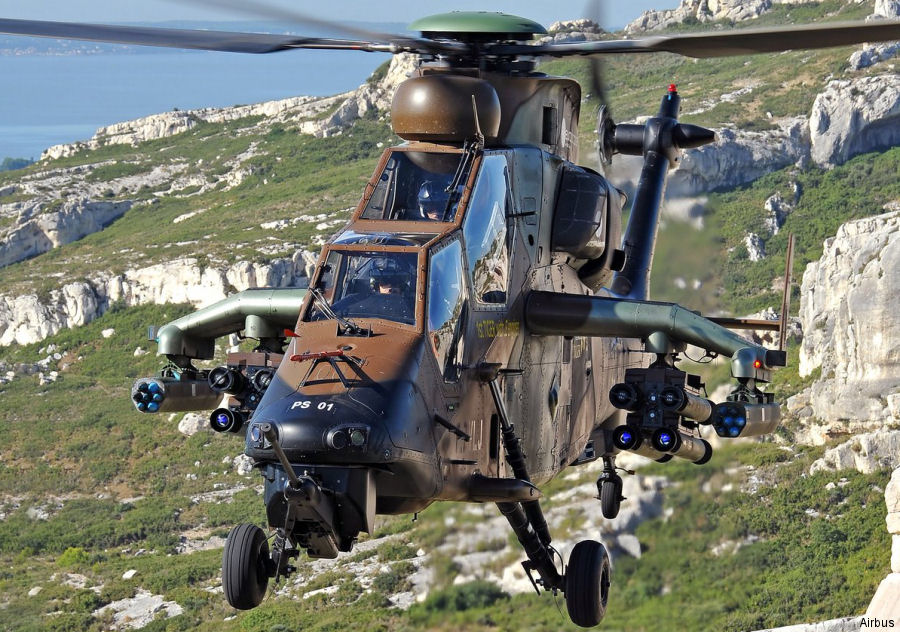 France Upgraded First of 36 Tiger to HAD Variant, 21-Dec-17 : Airbus delivered first of 36 French Army Tiger HAP upgraded to the HAD version involving over 100 airframe modifications and installing over 1500 new parts and 250 electrical cables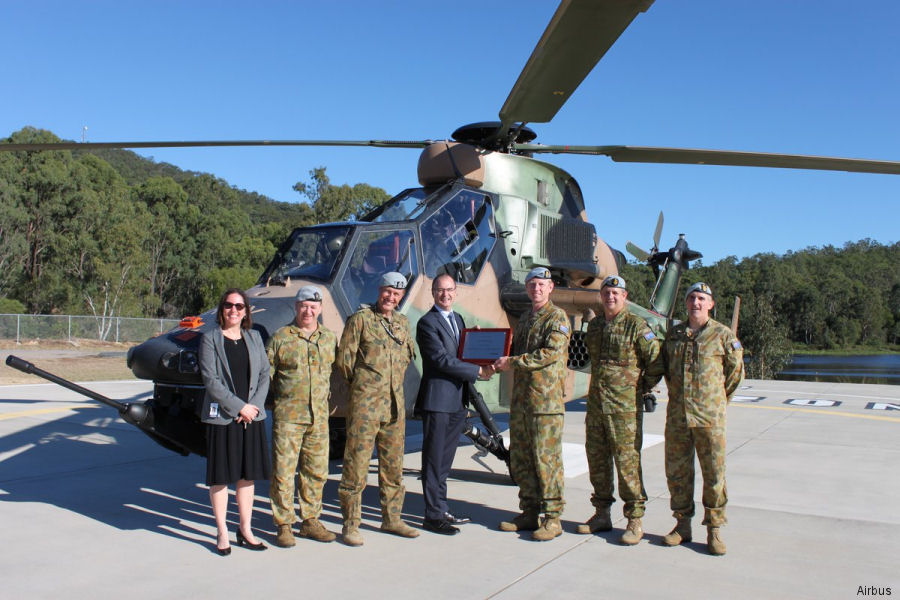 Australian Tiger Achieves 2,000 Flight Hours, 15-May-17 : Australian Army Tiger Armed Reconnaissance Helicopter (ARH) serial number #001, delivered back in December 2004, has achieved 2000 flying hours, the first Tiger in the global fleet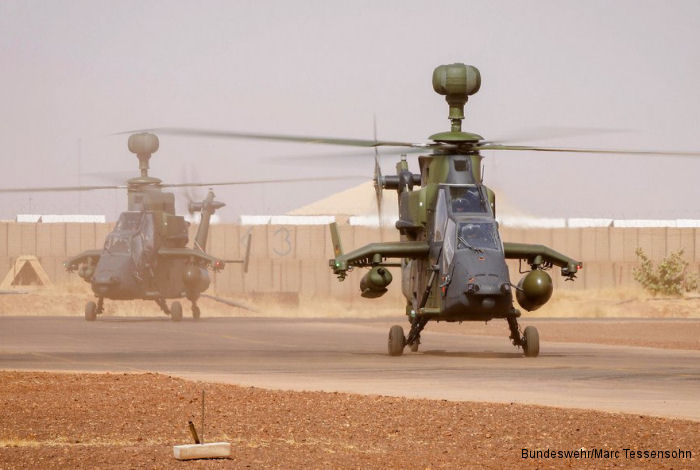 German Army Tigers Arrived to Gao in Mali, 25-Mar-17 : After being transported to Mali by AN-124 as part of MINUSMA, the first two of four German Army's Tiger attack helicopters self deployed 1000 km north of the Capital to their area of operations.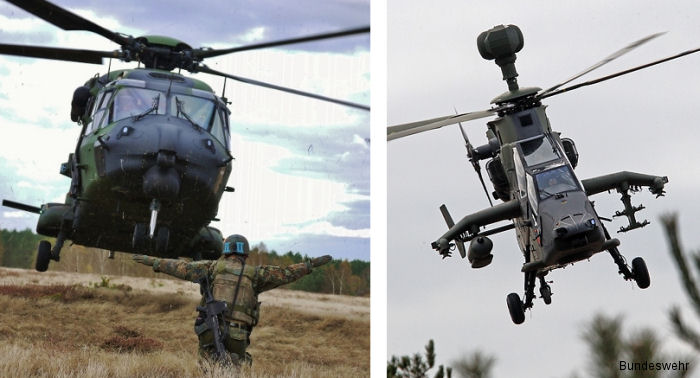 Germany Deploying Helicopters in Mali, 12-Jan-17 : The German Army deploying 4 NH90 and 4 Tiger helicopters to Mali under UN Mission MINUSMA replacing Dutch Chinook and Apaches. Will remain in country until Mid-2018.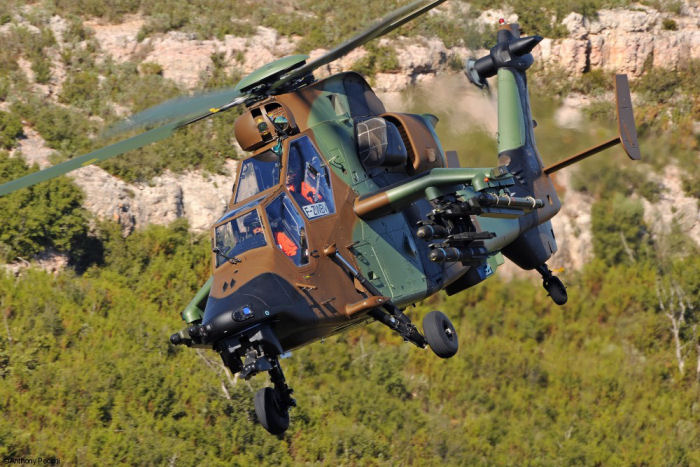 PGZ Talks for Tiger HAD in Poland, 28-Apr-16 : Polska Grupa Zbrojeniowa (PGZ) and Airbus Helicopters talking about the Tiger HAD project in the frame of the Polish Army Kruk attack helicopter program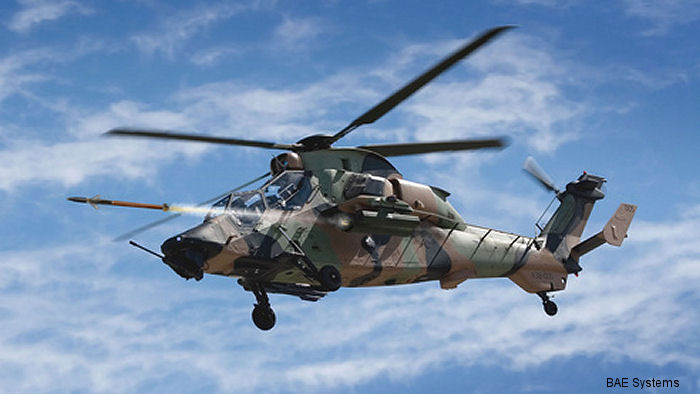 APKWS Laser-Guided Rocket for Europe, 16-Sep-15 : BAE Systems announced an agreement with MBDA to support marketing efforts for the Advanced Precision Kill Weapon System (APKWS) laser-guided rocket in Europe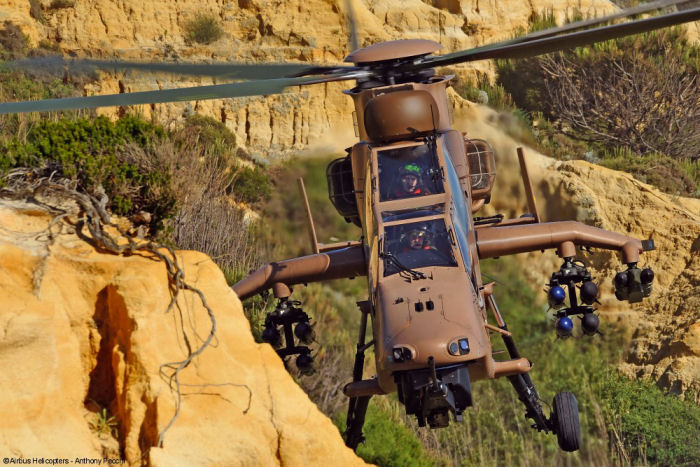 Tiger HAD Presentation in Poland, 27-Aug-15 : MSPO 2015 A French Army Tiger HAD give a presentation in Poland a week before being displayed at the 23rd edition of the International Defence Industry Exhibition MSPO in Kielce.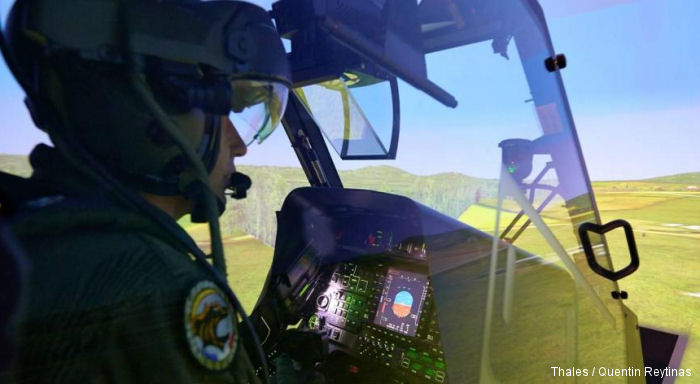 Twenty Tiger Simulators To France and Germany, 12-Feb-15 : Organisation for Joint Armament Cooperation (OCCAR) awarded Thales / Rheinmetall a contract to supply or upgrade 20 Tiger combat helicopter simulators for the French and German Armed Forces.