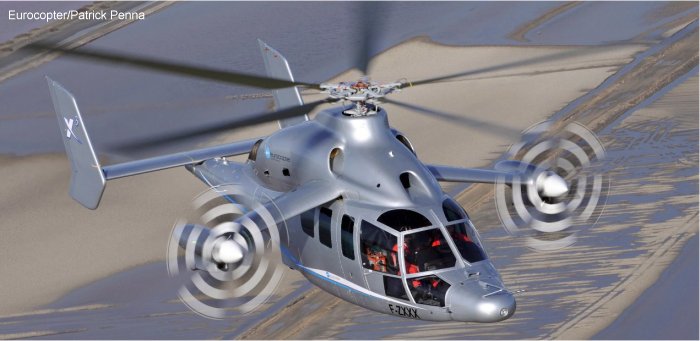 The X3 ( X-Cube ) is an experimental compound helicopter demonstrator developed from the EC.155 which in turn is the latest version of the Dauphin. The goal was to prove the concept of a high-speed helicopter and the X3 did so on May 2011 when flew at a speed of 430 km/h (267 mph) for several minutes. The only aircraft built is on display at the French National Air and Space Museum at Le Bourget, Paris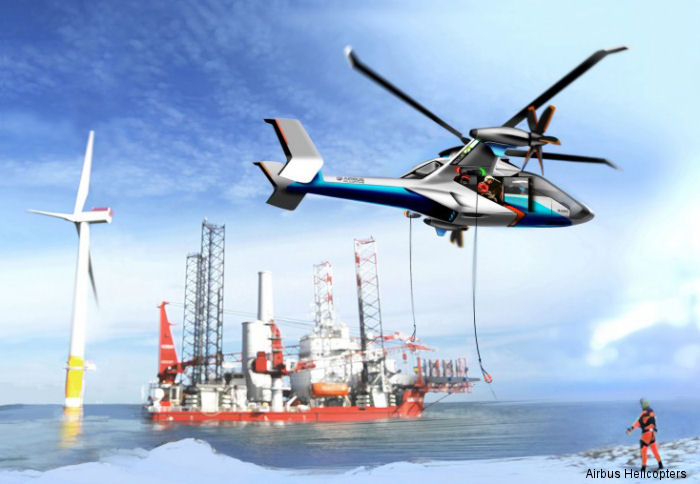 Clean Sky 2 Demonstrator Advancing, 01-Jun-16 : A mockup of the breakthrough airframe design of a high-speed, compound helicopter demonstrator has just undergone wind tunnel testing in an Airbus facility
X3 to the France national Air and Space museum, 19-Jun-14 : LE BOURGET, France - After opening the frontiers of flight during a record-setting test program, Airbus Helicopters' X3 is now ready for its place in history as this high-speed helicopter demonstrator is welcomed for display at the French national musée de l'Air et de l'Espace (Air and Space museum) of Paris-Le Bourget.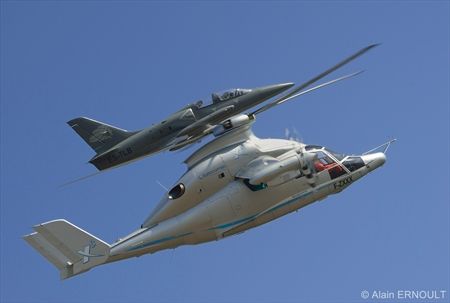 X3 reaches 255 kn 472 km/h during level flight, 11-Jun-13 :

The Eurocopter X3 hybrid helicopter has opened the frontiers of aviation by attaining a speed milestone of 255 knots (472 km/hr) in level flight on June 7. Several days before this accomplishment, the X3 reached a speed of 263 knots (487 km/hr) during a descent. With these two successes, the X3 surpasses the unofficial speed record for a helicopter.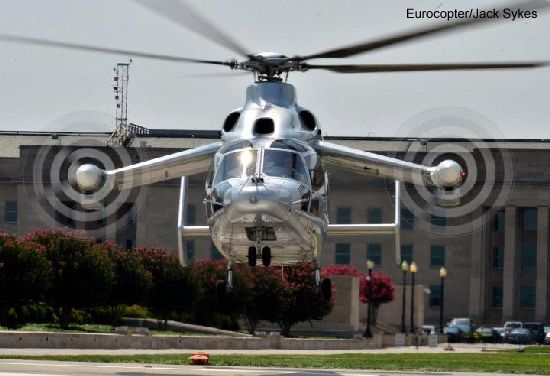 Eurocopter X3 completes US tour at Pentagon, 26-Jul-12 :

Washington, D.C. - Eurocopter completed its U.S. tour of the X³ high-speed hybrid helicopter today at the Pentagon, where the aircraft landed and was on static display.
Model
Year
History
AH Racer
2020
First announced in 2014, LifeRCraft (Low Impact Fast & Efficient RotorCraft) will be a large-scale compound rotorcraft demonstrator developed u ...





List of Operators of Eurocopter X3
From
Organisation with model X3






Construction Numbers on database of X3 or its versions


C/N
Built as
Year
History
0001
2010
F-ZXXX : Eurocopter; f/f 06sep10; Jun11 at Paris Le Bourget Air +
U.S. tour


F-ZXXX

: moved to France national Air and Space museum, Le Bour+
leaving Musee Air Espace LeBourget to join the Aviatio+





1 C/N.