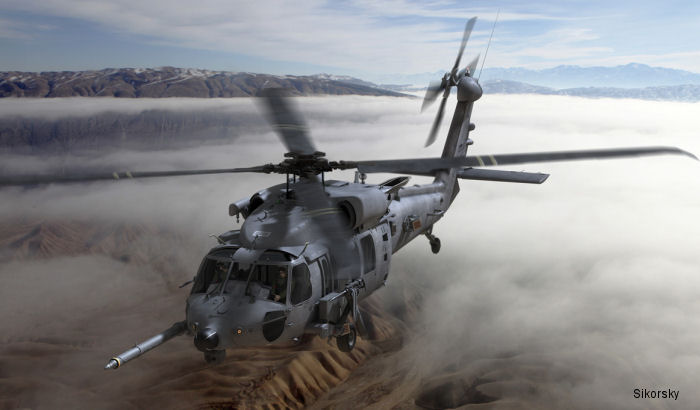 The
CRH-60
is the new
US Air Force
Combat Search and Rescue (
CSAR
) helicopter to replace the
HH-60G Pave Hawk
in the personnel recovery missions.
Based on the
UH-60M Black Hawk
was selected as the winner of the Combat Rescue Helicopter (CRH) competition in 2013. The CRH has a new Tactical Mission Kit and multiple defense systems enhancing pilots' situational awareness and improved survivability. A new fuel system nearly doubles the capacity of the internal tank on a UH-60M.
On November 2014 was officially designated the
HH-60W
Production plans calls for 4 Engineering Manufacturing Development (EMD) aircraft and 5 System Demonstration Test Articles (SDTA). USAF needs 112 helicopters to replace current HH-60G fleet.
Initial deliveries are expected in FY19 to
Kirtland AFB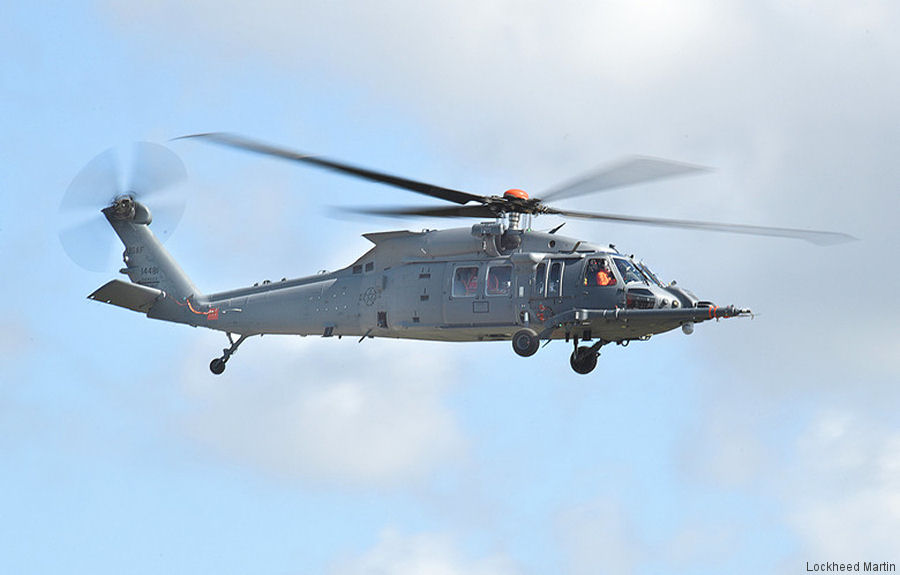 413th Test Squadron Starts Flying HH-60W, 18-Jul-19 : #CRH U.S. Air Force' 413th Flight Test Squadron was the first unit to fly the next Combat Rescue Helicopter (CRH). Six HH-60W will be dedicated to the developmental test program at Duke Field later this year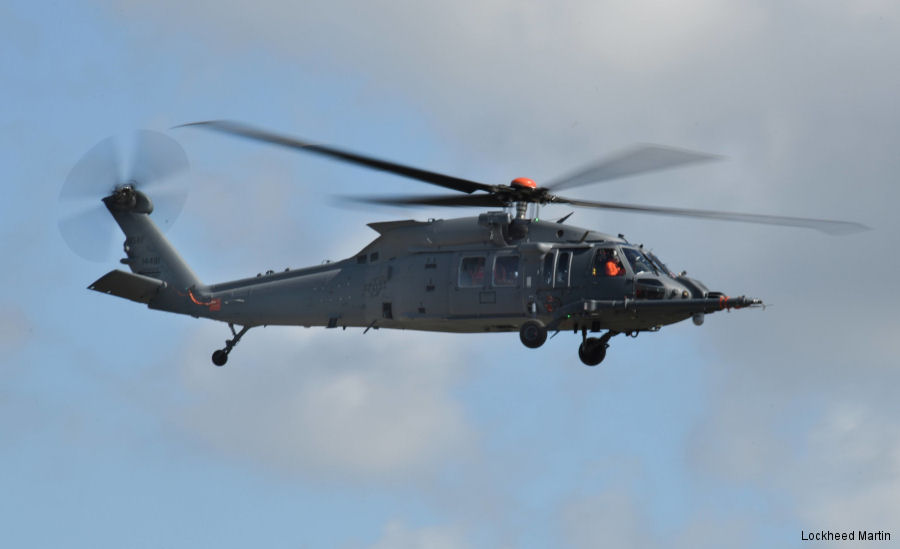 HH-60W CRH First Flight, 18-May-19 :

#HH60W The future Combat Search and Rescue (CSAR) helicopter for the US Air Force, the HH-60W, completed its maiden flight on May 17 at Sikorsky's West Palm Beach, Florida site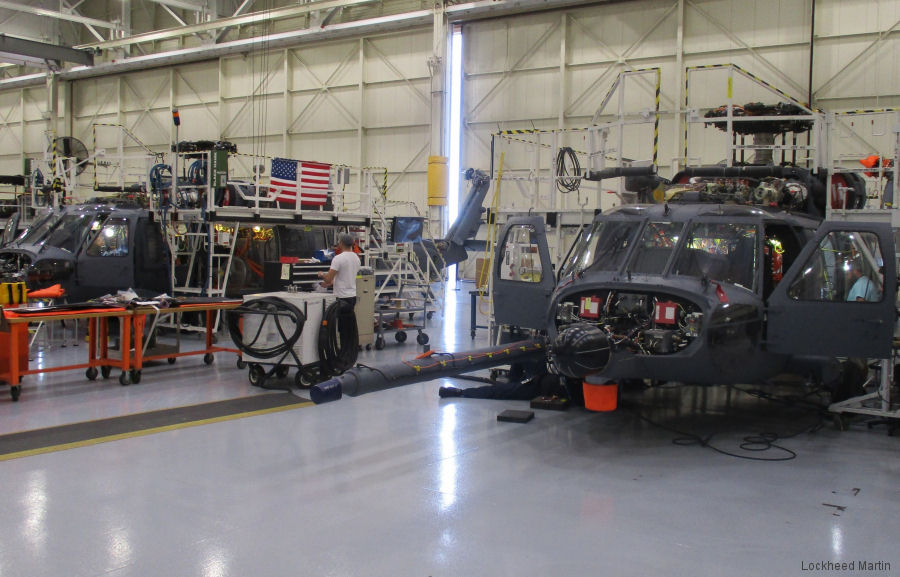 HH-60W Prepare for First Flight, 27-Feb-19 : #CRH The first two HH-60W, the future USAF Combat Rescue Helicopter (CRH), will performed their maiden flights before mid-year. Nine aircraft will be used during the Engineering Manufacturing Development (EMD) phase before delivering 112 to the Air Force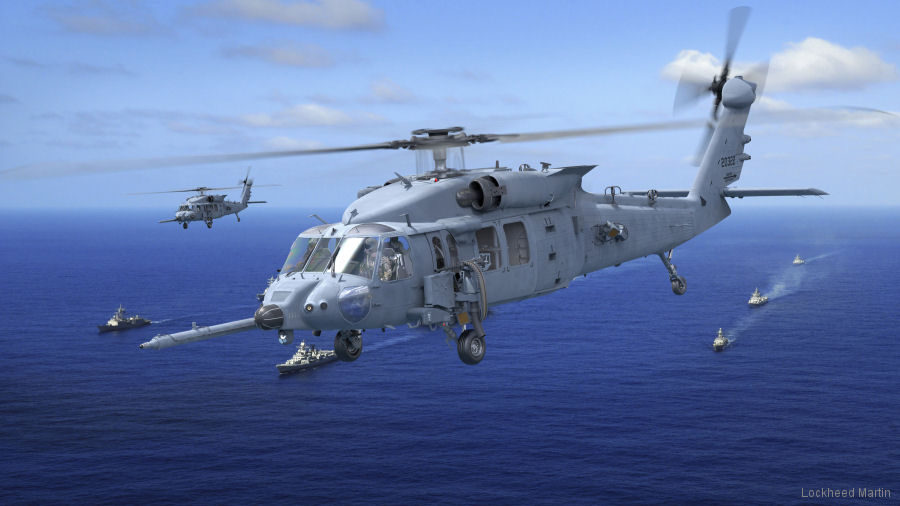 HH-60W Flight Trainers in Final Assembly, 18-Sep-18 : #CombatRescue First Sikorsky Combat Rescue Helicopter Weapons System and Operational Flight Trainers final assembly underway. 112 HH-60W deliveries expected to begin in 2020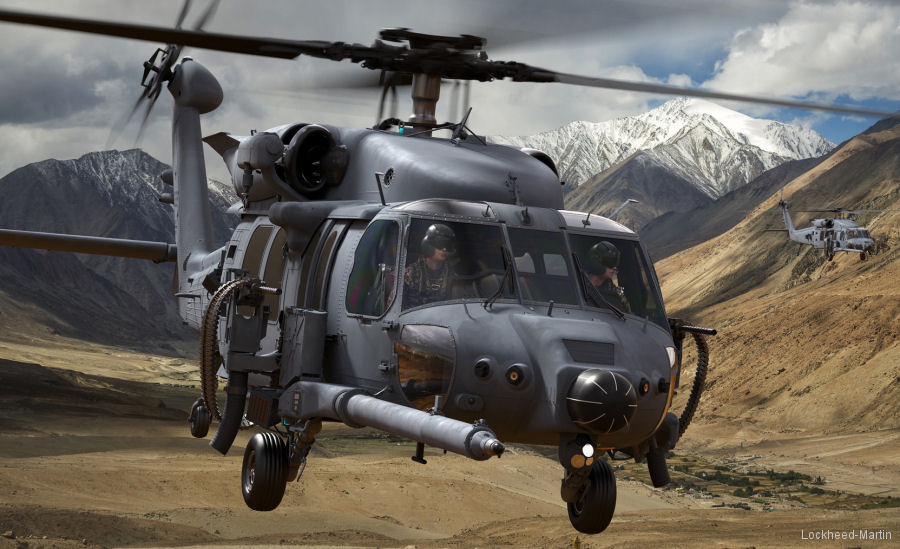 Kaman Composite Components for HH-60W, 08-Sep-18 : #CombatRescueHelicopter Kaman will supply complex composite components and assemblies for the Sikorsky HH-60W Combat Rescue Helicopter. First flight scheduled for this year


18-Aug-18 - GAO Report for HH-60G Helicopter Replacement #USAF
17-May-18 - USAF Combat, Search and Rescue Evolution #CSAR
20-Feb-18 - Final Assembly Started of First HH-60W
25-Oct-17 - USAF HH-60W Training Program Ready By 2020
16-Aug-17 - USAF HH-60W RWR Ready
30-May-17 - USAF HH-60W Paving Way for Assembly
07-Dec-16 - Sikorsky Opens Testing Facility for HH-60W
31-May-16 - Kirtland AFB to Receive 14 HH-60W from 2020
02-May-16 - USAF HH-60W Preliminary Design Review
14-Sep-15 - Rockwell Collins Avionics for USAF HH-60W
14-Jan-15 - HX5 to support USAF Combat Rescue Helicopter
10-Dec-14 - Omnibus Spending Bill for CRH-60 and Marine One
25-Nov-14 - HH-60W to perform personnel recovery mission
26-Jun-14 - Sikorsky awarded contract to develop CRH-60
22-Oct-12 - USAF release RFP for HH-60G replacement
26-Jan-12 - Combat rescue helicopter acquisition process underway
15-Jul-10 - Sikorsky and Lockheed Team for HH-60 Recap Program




List of Operators of Sikorsky HH-60W CRH-60
From
Organisation with model HH-60W CRH-60
2019