The
Light Civil Helicopter
(LCH) is expected to entry into service in 2020 and the derivative
Light Armed Helicopter
(LAH) around 2022.
Airbus
H155
was chosen as the basis for development against the AgustaWestland
AW169
. Sikorsky considered but decided against submitting a bid based on its
S-76D
The LAH is powered by new engines Arriel 2L2 while the LCH uses the Arriel 2C2.
First flight July 24, 2018 at Airbus France Marignane facility. LAH prototype first unveiled by KAI on December 2018.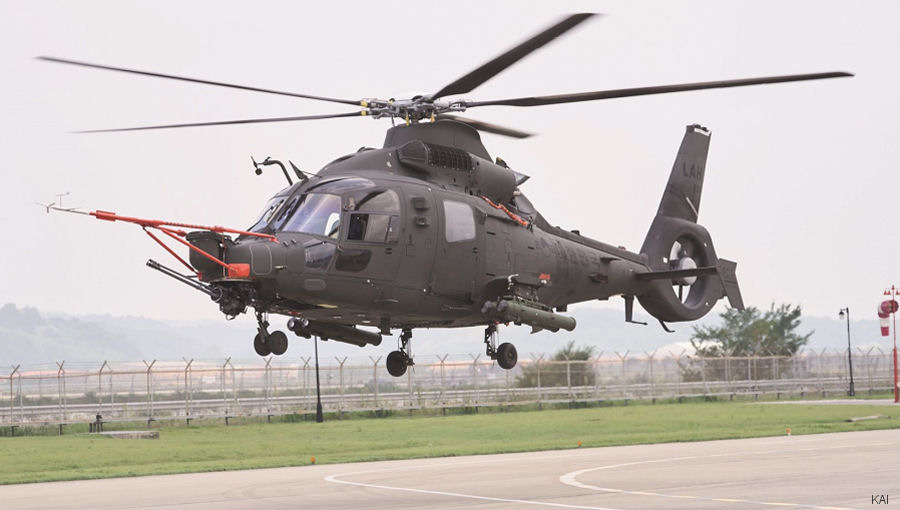 Korean LAH Cold Weather Testing in Canada, 03-Dec-21 : #LAH South Korea Aerospace Industries (KAI) to conduct cold-weather trials of its new Light Armed Helicopter (LAH) at Yellowknife Airport (YZF), Northwest Territories, Canada
List of Operators of KAI LCH / LAH
From
Organisation with model LCH / LAH
2020






Construction Numbers on database of LCH / LAH or its versions


C/N
Built as
Year
History
?,F-WWOH
2019
001


2 C/N.