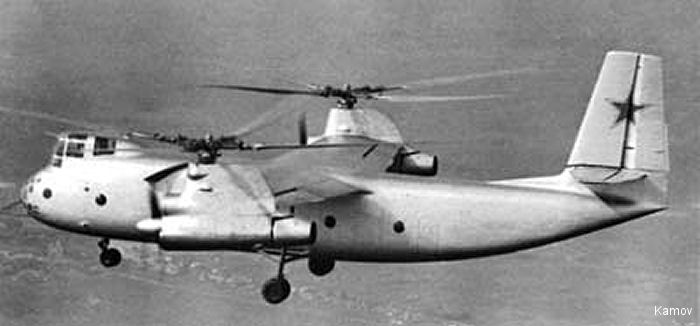 the ka-22 is the only kamov helicopter to eliminate co-axial rotors. it was a large twin rotor, twin turboprop convertiplane. it had a fixed wingspan of 91 ft 10 1/4 in, which contained at each wingtip a 5622-shp turboshaft engine which drove either a small propeller or the larger four bladed rotor. it is one of the largest, if not the largest aircraft in its class.

List of Operators of Kamov Ka-22
From
Organisation with model Ka-22
1959






Construction Numbers on database of Ka-22 or its versions





3 C/N.