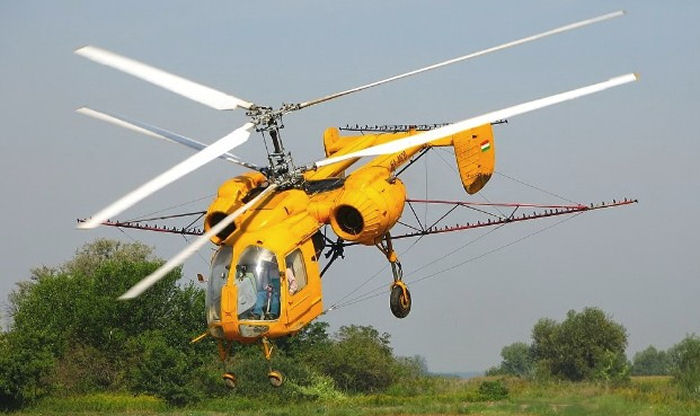 the ka-26 is powered by two 325-hp radial piston engines, each housed in pods on the end of stub wings. it has two variants, the ka-126 and the ka-226. the 126 is powered by turboshafts and used as a flying crane. it can also carry seven passengers. the ka-226 is a modified ka-26 with turboshafts and different avionics.



C/N description:
e.g. 74 046 19 means
74: year built (1974)
046: batch number
19: sequence within the batch
Model
Year
History
ka-26d
Ka-226 Hoodlum
1997
A twin turbine version of the Ka-26 originally announced in 1990. First flew on September 4, 1997 powered by 2 Turbomeca Arrius 2G1 engines. From ...



List of Operators of Kamov ka-26
| | |
| --- | --- |
| From | Organisation with model ka-26 |
| 1969 | |
| 1971 | |
| 1974 | |
| 1992 | |
| 1993 | |
| 1997 | |
Construction Numbers on database of ka-26 or its versions