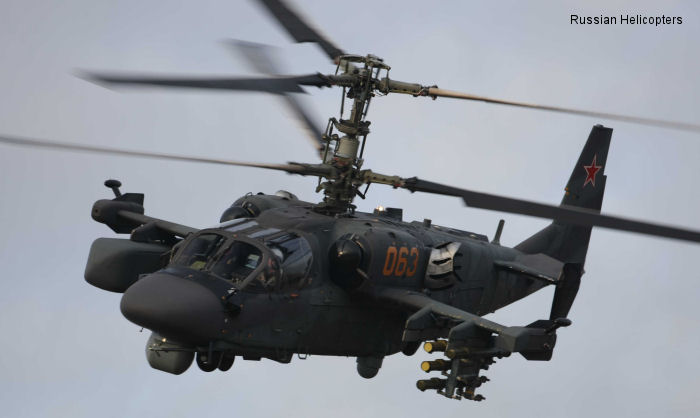 Developed by Kamov Design Bureau, the first Ka-52 was rolled out in December 1996. The helicopter made its first flight in June 1997. The serial production of Ka-52 began in 2008 at
Progress Arsenyev Aviation plant
in Primorsky Territory in the Russian Far East.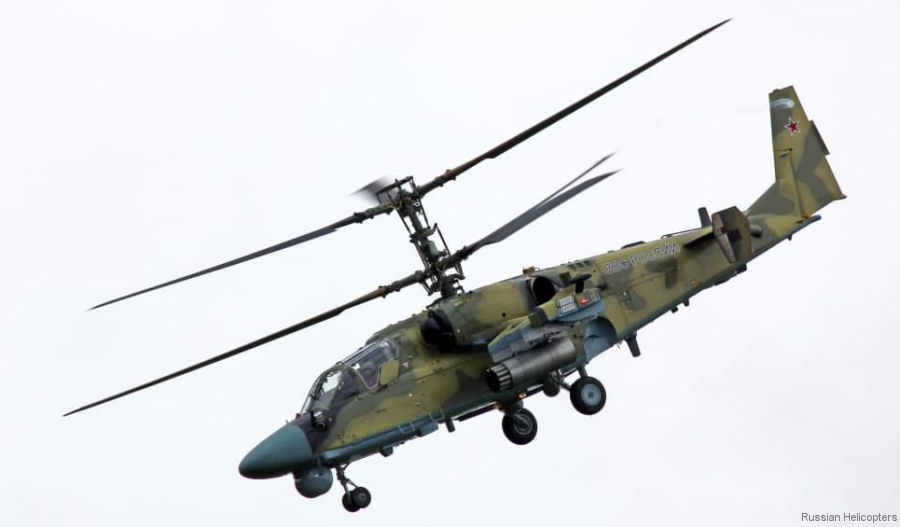 Russian Ka-52 on Time and on Budget, 21-Nov-20 : #Ka52 Progress AAC (Russian Helicopters) completed deliveries of all Ka-52 helicopters under contract for this year for the Russian military. The new Ka-52M has an increased target detection and recognition range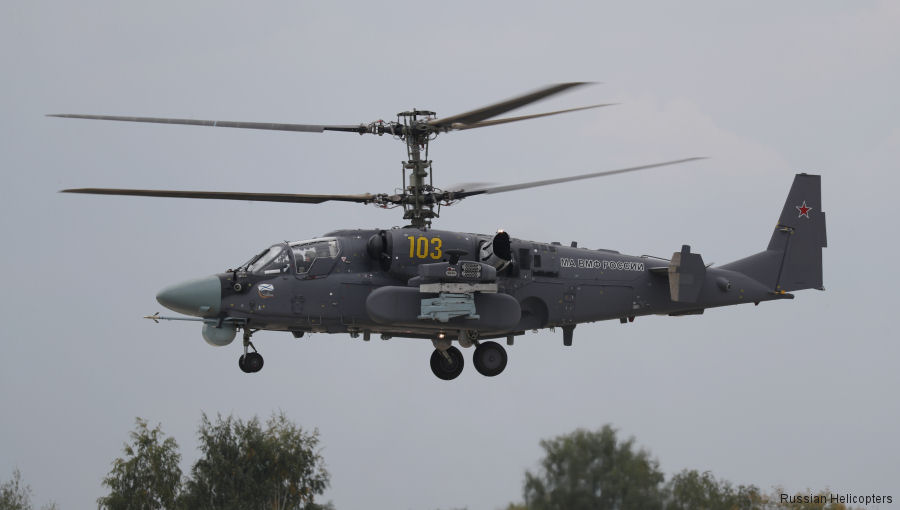 Upgraded Ka-52M Combat Helicopter, 02-Oct-20 : #Ka52M Russian Helicopter is working on the Ka-52M, an upgrade of the gunship helicopter based on the combat experience during the Syrian conflict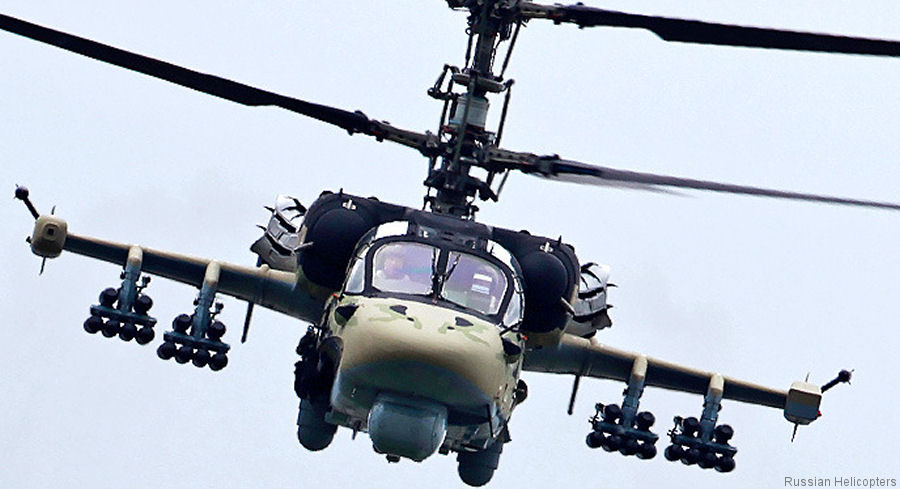 Russian Helicopters Defense Review 2019, 31-Dec-19 : #Defense Russian Helicopters companies Progress AAC and Rostvertol delivered more than 20 Ka-52, Mi-35M and Mi-28N/UB attack helicopters to the Russian Armed Forces in 2019 while continue upgrading programs for the Mi-28NM and Ka-52
List of Operators of Russian Helicopters ka-52 alligator
From
Organisation with model ka-52 alligator
2008
2017




Construction Numbers on database of ka-52 alligator or its versions





4 C/N.