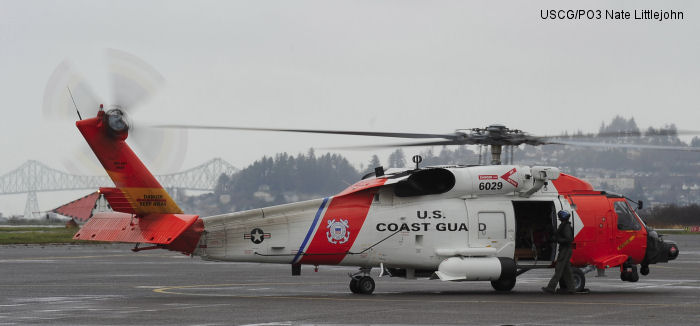 USCG modification of their Sikorsky model
S-70B-5 / HH-60J
. 41
Jayhawk
s modified to MH-60T standard under
Deepwater program
between 2007 and 2013. One additional SH-60F (#164097) acquired from USN (soc 2003) and reworked to MH-60T standard and serialled 6043. Modifications includes a glass cockpit and the capability to carry weapons.

The MH-60T Jayhawk features a Common Avionics Architecture System (
CAAS
) glass cockpit, comprised of five multi-function displays that present a variety of information to the aircrew. In addition to the new avionics, the MH-60T also features an electro-optical/infrared sensor system and other life-saving equipment.
USCG final MH-60J to MH-60T transition, 29-May-13 : The Coast Guard's H-60 Conversion Project, which modernizes the Service's legacy fleet of H-60J Jayhawks to the upgraded MH-60T configuration, recently achieved three major milestones, project officials said.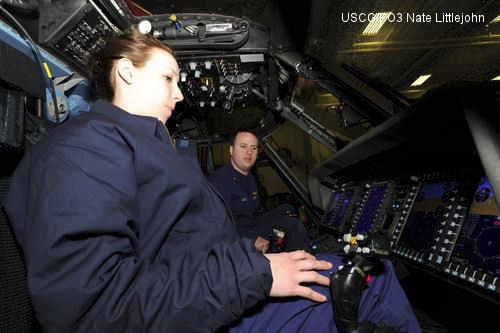 MH-60T for CGAS Astoria, 17-Feb-12 : ASTORIA, Ore. — Coast Guard Sector Columbia River, Ore., received an upgraded rescue helicopter at Air Station Astoria Thursday.
List of Operators of Sikorsky MH-60T Jayhawk
From
Organisation with model MH-60T Jayhawk
1990






Construction Numbers on database of MH-60T Jayhawk