Export version for Australia, assembled by Hawker de Havilland. First 8 delivered to the RAAF (then transferred to the Army) with remainder delivered straight to the Army after rotary wing aircraft divested by the Air Force in 1989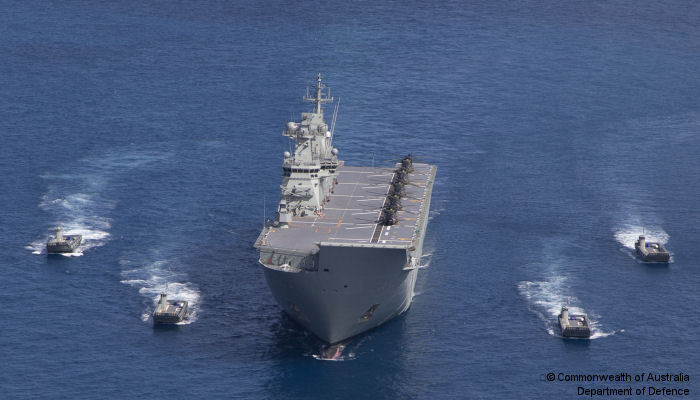 HMAS Canberra Initial Operational Capability, 31-Aug-15 : The Royal Australian Navy's Amphibious Ship, HMAS Canberra, has completed a graduated operational test and trials program to achieve a key milestone towards Initial Operating Capability (IOC).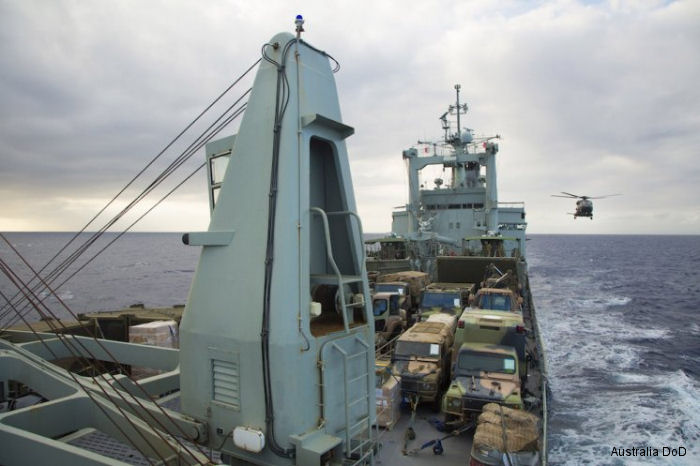 Australian Operation Pacific Assist 2015, 30-Mar-15 :

#CyclonePam Australian humanitarian assistance continues to flow into the most heavily affected areas by Cyclone Pam of Vanuatu. More than 500 ADF personnel are deployed as part of Operation Pacific Assist 2015
Australian H-60s maintenance contract, 19-Jul-12 : SHELTON, Connecticut - Sikorsky Aircraft Australia Limited announced today the signing of a four-year agreement with the Australian Defence Force (ADF) for ongoing logistics and engineering support for the Commonwealth of Australia's fleet of BLACK HAWK (S-70A™) and SEAHAWK® (S-70B™) helicopters.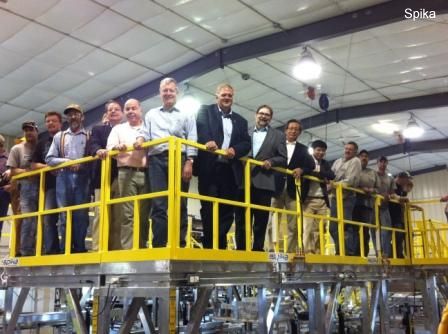 Spika to maintenan Australian Black Hawk, 01-Jun-12 : Spika Welding and Manufacturing, Inc., a leading manufacturer of aircraft maintenance platforms and maintenance support equipment, announces that it has been awarded a contract with the Australian Government Department of Defence to supply Black Hawk maintenance stands for Army Aviation facilities in Sydney and Townsville.
List of Operators of Sikorsky S-70A-9 Black Hawk
From
Organisation with model S-70A-9 Black Hawk
1988
1989




Construction Numbers on database of S-70A-9 Black Hawk