June 21, 1972 World Altitude Record 12.442 m ~ 41.000 ft by Jean Boulet
In 1968, Sud-Aviation received a request of the Indian Air Force for a helicopter capable of operate in high altitude. Differences between the Alouette II includes three tail rotor blades, forward U/C dampers and strike guard over T/R drive shaft.
It was primarily built in India as
HAL Cheetah
and in Brazil as
Helibras HB.315B Gaviao
On June 21, 1972 a Lama reach major altitude world record for an helicopter: 12.442 m ~ 41.000 ft
It was the main rescue helicopter on both the asian Himalayas and southamerican Andes for decades, being succeeded from 1997 by the
B3 variant
of the Squirell
A total of 447 SA315 Lamas were delivered to customers worldwide. As of the end of 2018, 86 were still in service and 3,512,100 flight hours have been accumulated
SA315 Lama differs from the SA313 Alouette II principally in its single Turbomeca Artouste IIIb engine. Hover performance (in and out of ground effect) was also improved by a factor of 5.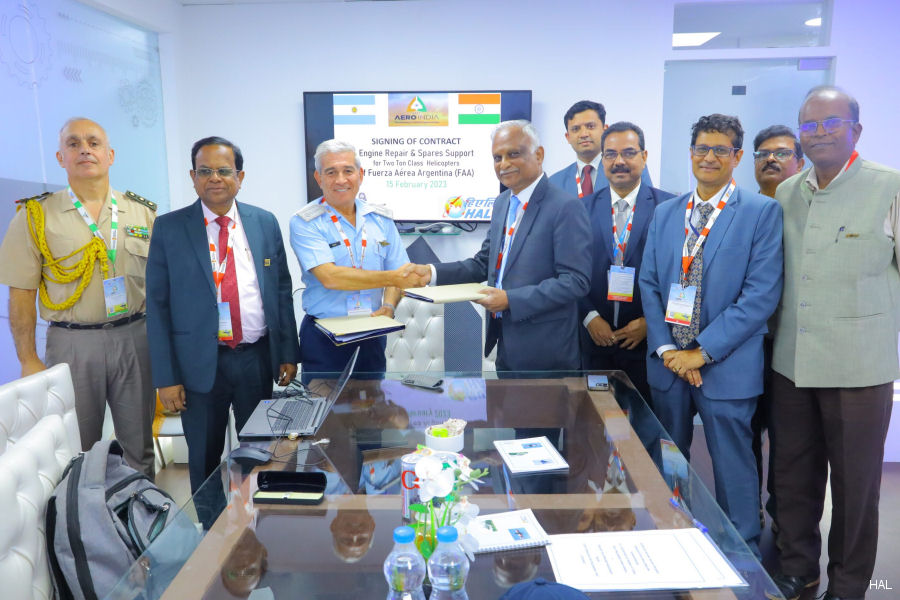 HAL to Repair Argentine Air Force Lama Engines, 16-Feb-23 : #Lama During Aero-India 2023 Argentina awarded HAL contract to repair, overhaul and supply spare parts for Turbomeca Artouste engines of the SA315B Lama helicopters of the Argentine Air Force Andes mountains rescue squadron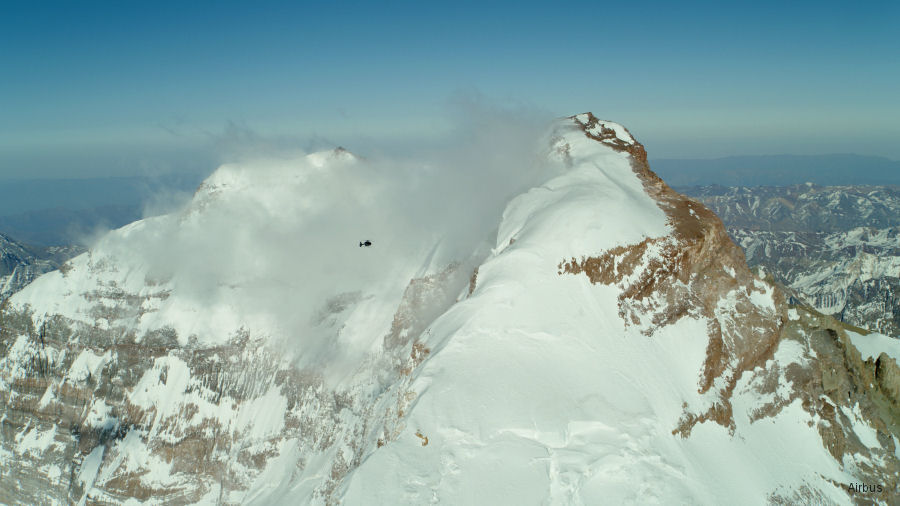 BK117D3 Landed on Americas Highest Peak, 25-Sep-19 : #Aconcagua The new Airbus BK117D3 / H145 5-bladed landed on Americas' highest peak, Mount Aconcagua in Argentina at 6,962 metres ~ 22,840 feet. This was the first time a twin-engine helicopter landed there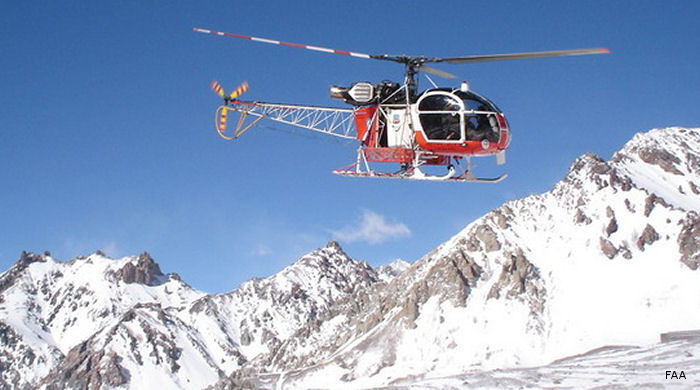 WWII plane rescue in the Andes Mountains, 21-Feb-00 : Argentine Lamas worked at 1947 plane crash site 2048 m (8,100 feet) high in the Andes Mountains to bring down remains of the Avro Lancastrian Star Dust missing for decades
Lama celebrates 30 Years, 15-Mar-99 : Marignane, France - On March 17, 1969 the SA315B Lama made its maiden flight. Three years later, on June 21, 1972, Jean Boulet reached an altitude of 12,442m, setting an outright world altitude record that remains unbeaten to this day.