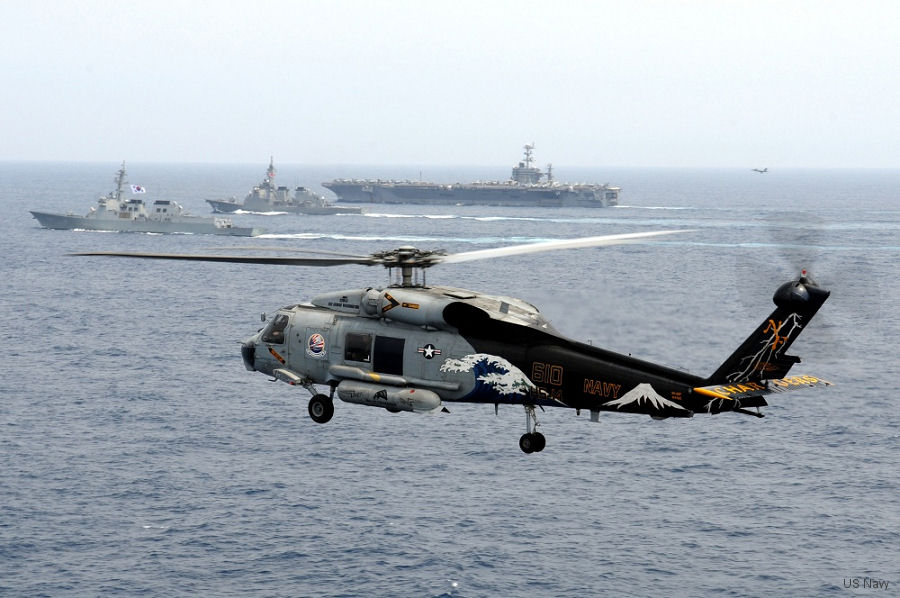 The
Sikorsky S-70B-4
was the US Navy carrier-borne variant of the Seahawk developed to replace the
SH-3 Sea King
.
They were initially known as
Oceanhawk
by the manufacturer but the official name was always
Seahawk
.
They were replaced by the
MH-60S
Knight Hawk
. In their last years of service they were re-roled to land-based rescue, VIP duties or transferred to the Coast Guard.
Although very similar to the contemporary
SH-60B
variant which operated from escorts ships, the
Foxtrot
used the AQS-13F dipping sonar for antisubmarine warfare (ASW) instead of sonobuoys and also lacked the search radar. They were used for two additional important tasks, logistic supports (VERTREP from replenishment ships) and plane guard.
Plane Guard
Plane guards are the responsible of quickly recover any aircrew that ditch or crash in the water during the carrier flight operations. There is always a helo flying nearby whenever an aircraft is about to land or taking off. For this role the SH-60F used to carry an extra 105 gallon cabin fuel tank located behind left pilot seat and forward of TSO console in order to allow them to complete two fixed wing cycles like the SH-3H did.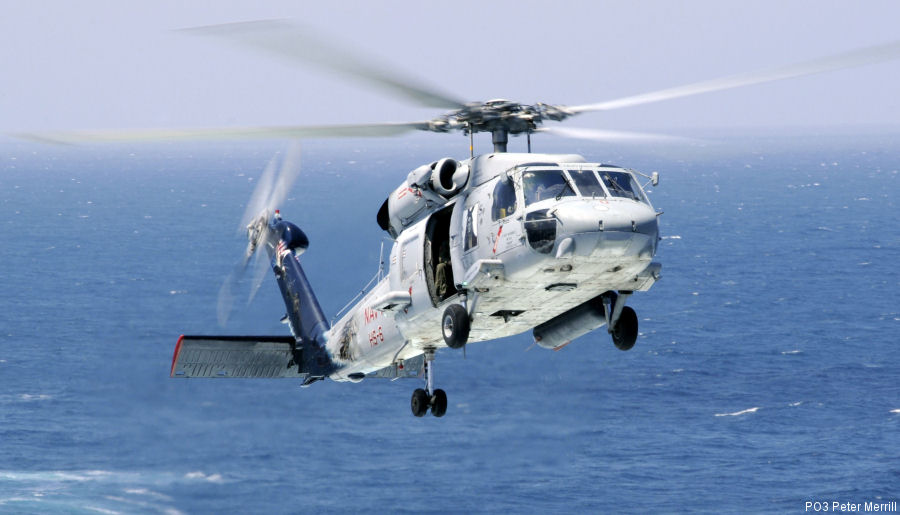 Israeli SH-60F Overhaul Contract, 26-Jan-22 : #Israel Science and Engineering Services (SES) awarded $13M contract to return to flight, repairs and storage of 3 ex US Navy SH-60F Seahawk helicopters to be delivered to the Israeli Navy in 2024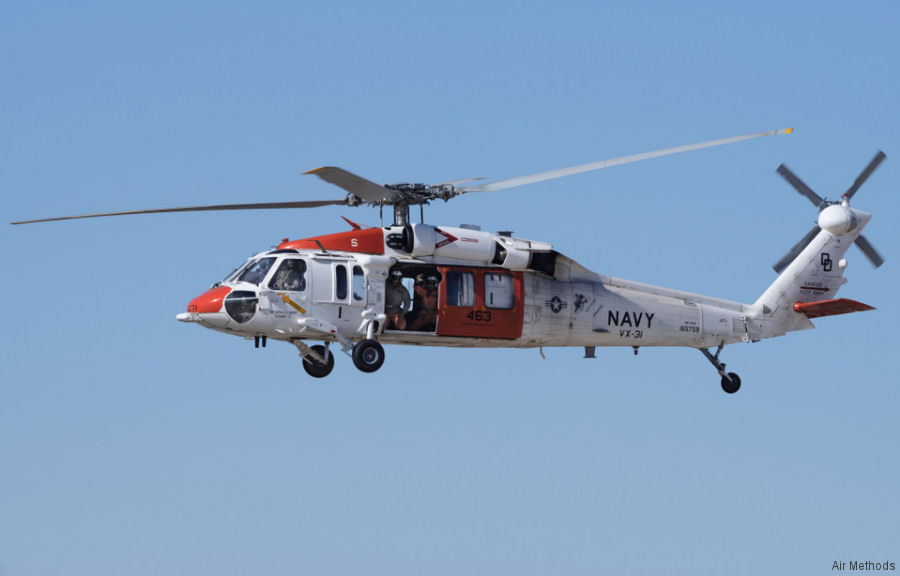 VX-31 Air Test and Evaluation Squadron, 13-Jul-18 : #evaluation US Navy Air Test and Evaluation Squadron VX-31 use the SH-60F Seahawk to supports testing projects and provide Search and Rescue (SAR) at China Lake air naval base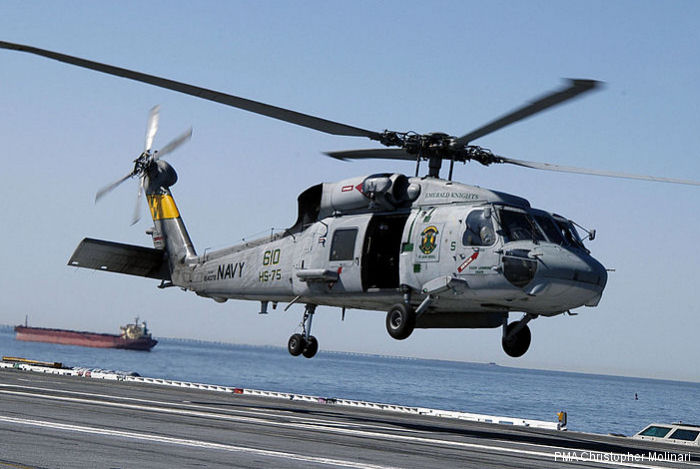 Eight SH-60F Seahawks to Israel, 06-Jul-16 : Israel requested 8 ex US Navy SH-60F Seahawk helicopters via FMS to be used onboard 4 new frigates. The estimated cost is $300 million.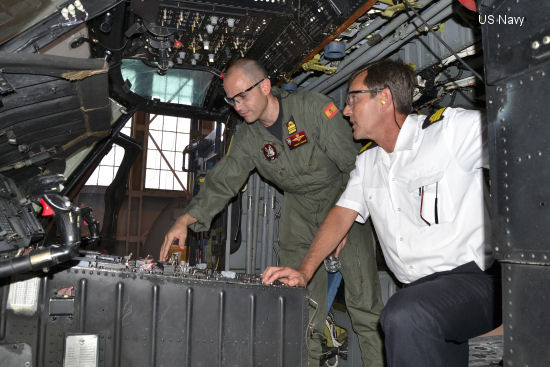 US Navy refurbishing 2 SH-60F for Spanish Navy, 29-May-14 : JACKSONVILLE, Fla. (NNS) -- Fleet Readiness Center Southeast (FRCSE) hosted representatives from Naval Air Systems Command (NAVAIR) Program Manager Air (PMA) 299 and members of the Spanish navy for the annual SH-60B and SH-60F helicopter program management review (PMR) at the military depot May 13-15.
List of Operators of Sikorsky SH-60F Oceanhawk
| | |
| --- | --- |
| From | Organisation with model SH-60F Oceanhawk |
| 1983 | |
| 1989 | |
| 1990 | |
| 2024 | |
Construction Numbers on database of SH-60F Oceanhawk