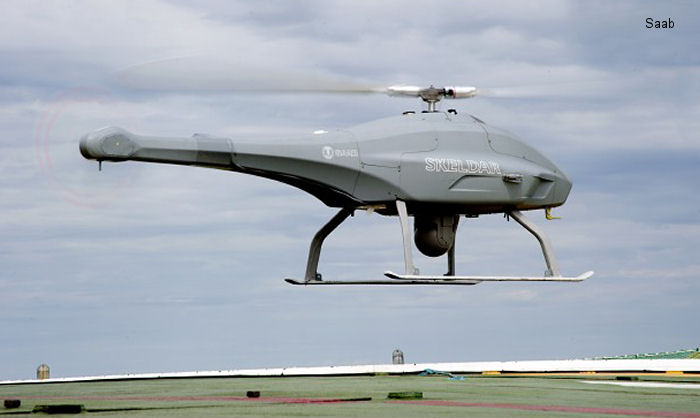 An Unmanned Aerial Vehicle (UAV) first unveiled at the 2006 Eurosatory exhibition in Paris, France, the Skeldar was developed from the
CybAero APID
as the
V-150
, refined and entered production as the
V-200
.
From 2009 Saab partnered with Swiss UAV to jointly develop and market the Skeldar V-200 and Swiss UAVs Neo S-300 and Koax X 24.
From 2015 marketed by
UMS Skeldar
List of Operators of Saab Skeldar
From
Organisation with model Skeldar
2014
2016
2020
Unknown!
Help


Construction Numbers on database of Skeldar or its versions


C/N
Built as
Year
History
99+03




1 C/N.