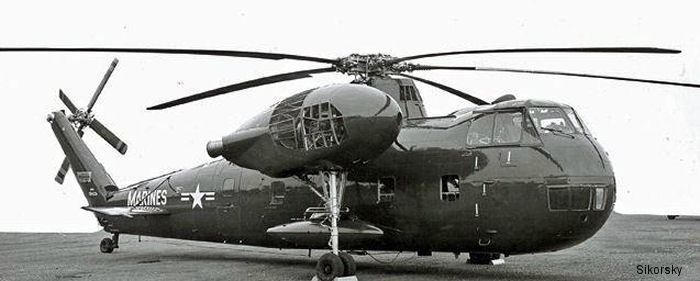 Twin piston engined, 5 bladed rotor, heavy-lift helicopter for USMC & US Army.

The S-56 first flew on 18 Dec 1953.

Model
Year
History
XHR2S-1
1953
H-37A Mojave
1955
Military transport variant for US Army. Redesignated CH-37A/B in 1962

HR2S-1
1955
Production model for USMC. Redesignated CH-37C in 1962

HR2S-1W
1956
Airborne early warning (AEW) helicopter for the US Navy fitted with AN/APS-20E radar. Two built.

List of Operators of Sikorsky S-56 H-37
| | |
| --- | --- |
| From | Organisation with model S-56 H-37 |
| 1956 | |
| 1978 | |
Construction Numbers on database of S-56 H-37 or its versions