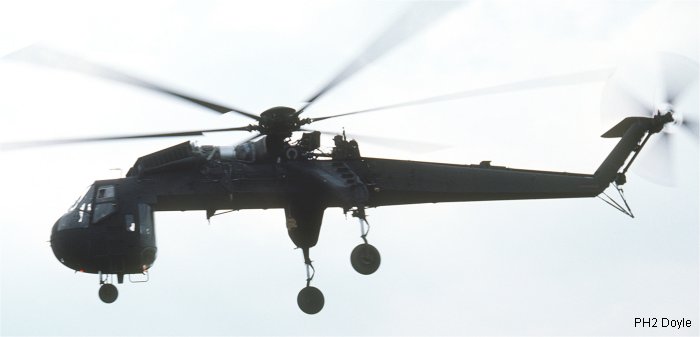 The S-64 Skycrane is an twin-engine heavy-lift helicopter designed as an enlarged version of the prototype Flying Crane S-60. First flew on May 9, 1962 was followed by two further examples for evaluation by the German armed forces. The Germans did not place an order, but the US Army bought it as the CH-54 Tarhe. The S-64 Aircrane is the current production version, manufactured by the Erickson Air-Crane company.
Missing S-64E c/n 64-068 & 64-069 order cancelled by civil operator, airframes not built. Sikorsky S-64B/CH-54B asgd US Army serials 71-18491/18498; contract cancelled by US Army; airframes not built. Last Sikorsky built S-64E, c/n 64-101 rebuilt by Erickson as c/n 64-1001.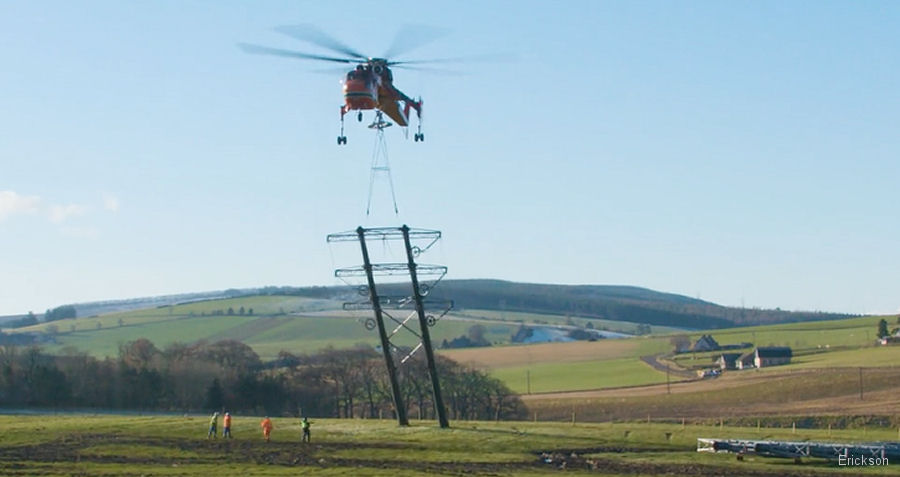 S-64E Completes its First Transmission Line in UK, 05-Mar-18 : Erickson S-64E air crane with Balfour Beatty to build a transmission line for Scottish and Southern Electricity Networks (SSE) connecting Dorenell Wind Farm between Aberdeen and Inverness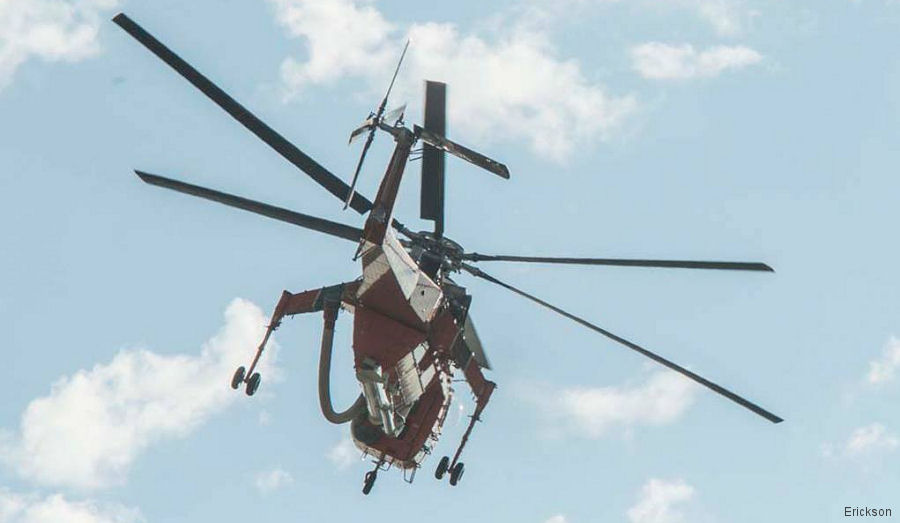 Korea Forest Services Orders Two More S-64E, 10-Jan-18 : South Korea Forest Service ordered 2 more S-64E in addition the one ordered last year. Fitted with glass cockpit, composite main rotor blades and NVG capability are starting to be delivered in Q3 2018
S-64E "Annie" Return to Chile for Firefighting, 12-Dec-17 : Ecocopter from Chile contracted an Erickson S-64 Aircrane for firefighting in the Bio Bio Region. "Annie", aircraft N171AC, will replace "Elvis" which served in early 2017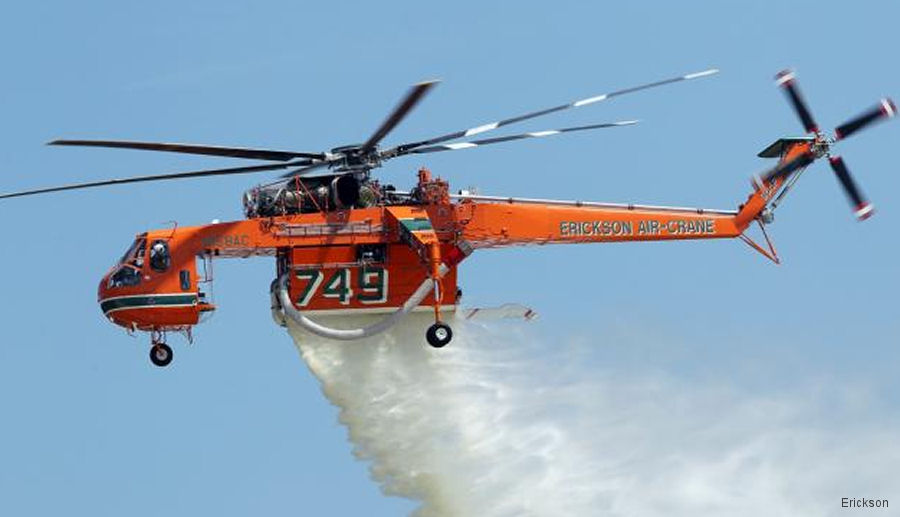 Erickson Summer 2017 Update, 17-Aug-17 :

Erickson' S-64 Aircrane Helitanker fleet deployed to British Columbia in Canada, California, Greece, Turkey and Australia in this 2017 so far.
Model
Year
History
S-64A
1962
YCH-54A
1964
Prototypes/pre-production aircraft, six built.

CH-54A Tarhe
1966
CH-54B Tarhe
1969
Second production model. Was a more heavy version powered by two 4800 shp T73-P-700 engines and fitted with a twin-wheeled main undercarriage

S-64B
1969
Sikorsky built civilian variant

Erickson S-64E
1992
Sikorsky S-64 airframes rebuilt by Erickson Air-Crane