The Tigre (Tiger)
Hélicoptère d'Appui Destruction
(HAD, french for Support and Attack Helicopter ) is basically an improved
HAP
with more engine power, better ballistic protection and also capable of carrying Hellfire or Spike anti-tank missiles. The HAD variant is navalised and can be fully operated from sea. The
HAD-E
is assembled by Eurocopter Spain at Albacete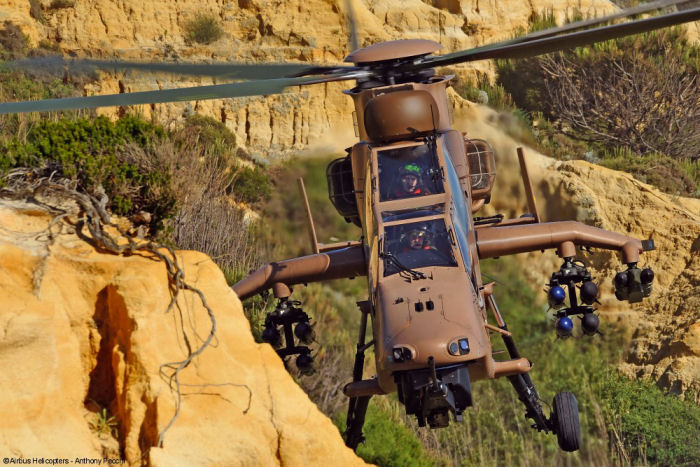 Tiger HAD Presentation in Poland, 27-Aug-15 : MSPO 2015 A French Army Tiger HAD give a presentation in Poland a week before being displayed at the 23rd edition of the International Defence Industry Exhibition MSPO in Kielce.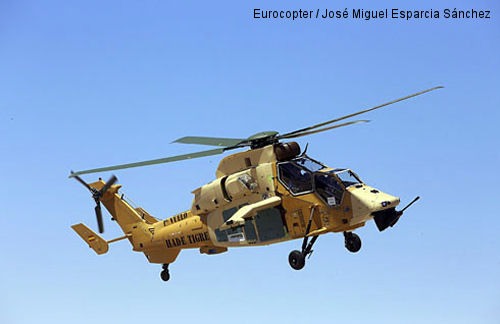 Spanish-assembled Tiger HAD/E first flight, 30-Jul-13 : Albacete, Spain - Eurocopter's Tiger combat helicopter program has reached an important new milestone with the maiden flight yesterday of the initial Tiger HAD/E variant assembled at Eurocopter's Spanish facilities in Albacete, Spain.
Tiger HAD version for France performs its maiden flight, 17-Dec-10 : Marignane, France, The first pre-serial Tiger HAD (fire support and destruction) for France made its maiden flight from Eurocopter's Marignane, France facility. It marks an important step towards the Block I initial qualification of the Tiger HAD, which is one of four versions in Eurocopter's multi-role Tiger combat helicopter family.
List of Operators of Eurocopter Tigre HAD
From
Organisation with model Tigre HAD
2003
2007




Construction Numbers on database of Tigre HAD