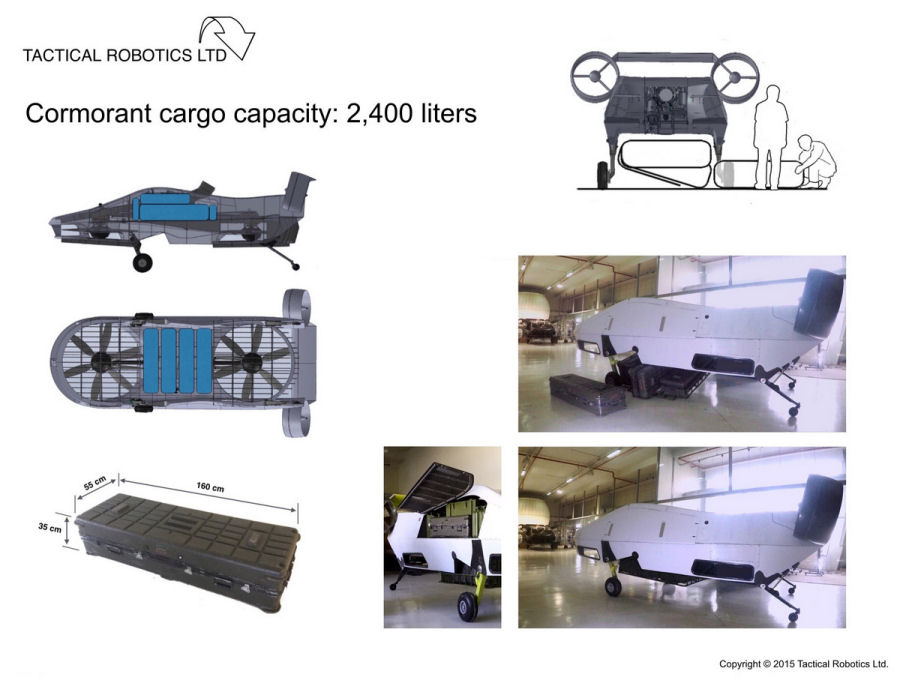 Tactical Robotics Ltd, part of Urban Aeronautics Ltd, developed the Air Mule unmanned single-engine VTOL (Vertical Take Off and Landing) aircraft developed in Israel. Rebranded Cormorant in 2016, is innovative due to its internal rotors. Payload capacity allows for the evacuation of 2 casualties.
More News ...


Derivatives & Versions of AirMule / Cormorant
Model
Year
History
CityHawk

2024
2024
First announced in June 2020, CityHawk is a proposed six-seat, hydrogen powered VTOL for future urban air mobility. On August 2020, Urban Ae ...





List of Operators of AirMule / Cormorant
Global Distribution of AirMule / Cormorant
C/N
Built as
Year
History
4X-UYM