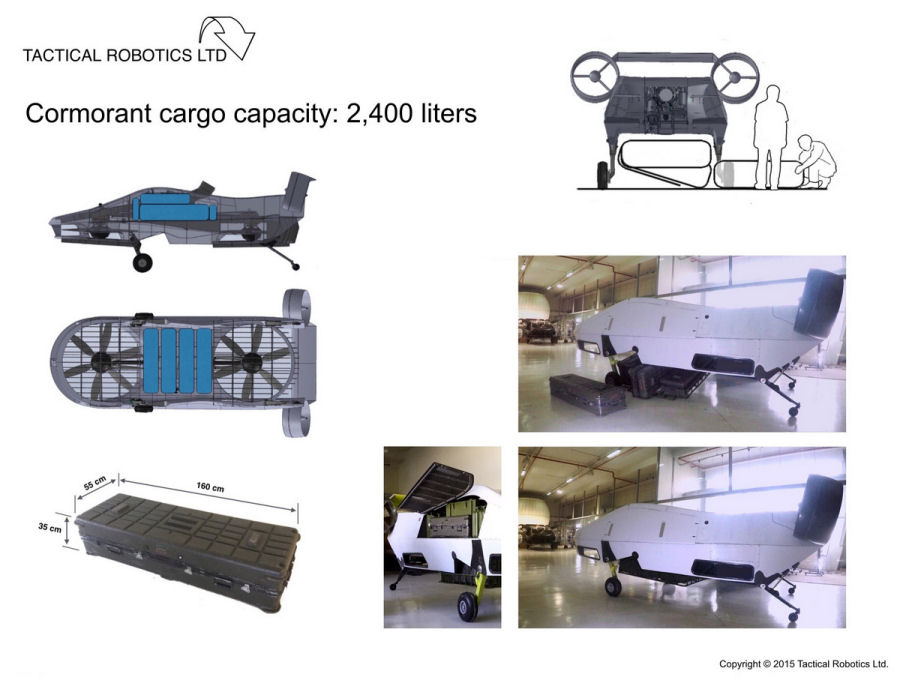 The Tactical Robotics Ltd Air Mule is an unmanned single-engine VTOL (Vertical Take Off and Landing) aircraft developed in Israel. Rebranded Cormorant in 2016, is innovative due to its internal rotors. Payload capacity allows for the evacuation of 2 casualties.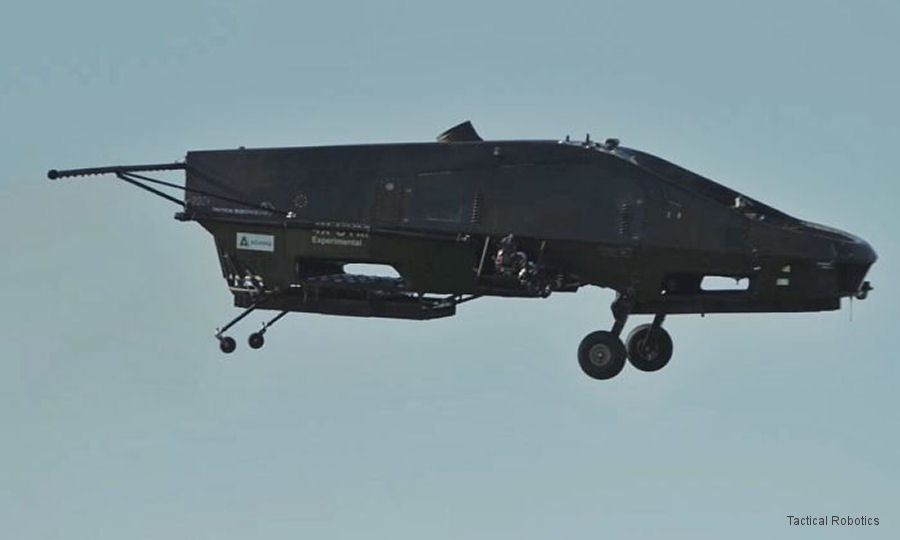 Aerial Spraying with the Ag-Cormorant Drone, 27-Mar-19 : #CropSpraying ADAMA Ltd in partnership with Tactical Robotics for a feasibility study of unmanned aerial vehicle (UAV) for aerial application spraying based on the Cormorant air mule drone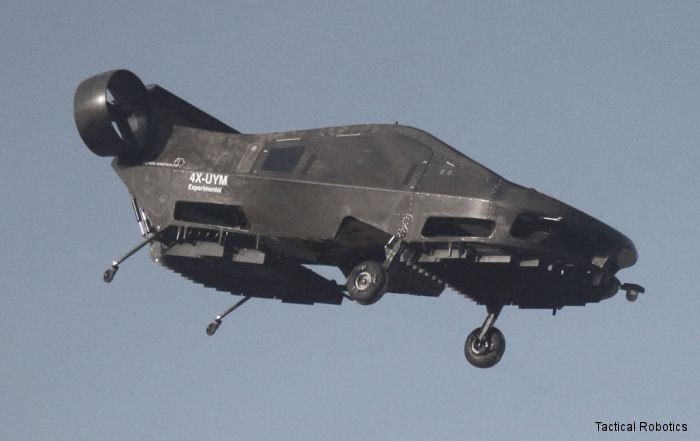 Cormorant UAV First Fully Autonomous Flight, 14-Nov-16 :

Tactical Robotics from Israel announce its Cormorant Unmanned Air vehicle (UAV, formerly AirMule) prototype performed its first autonomous pattern flight including low flight over uneven terrain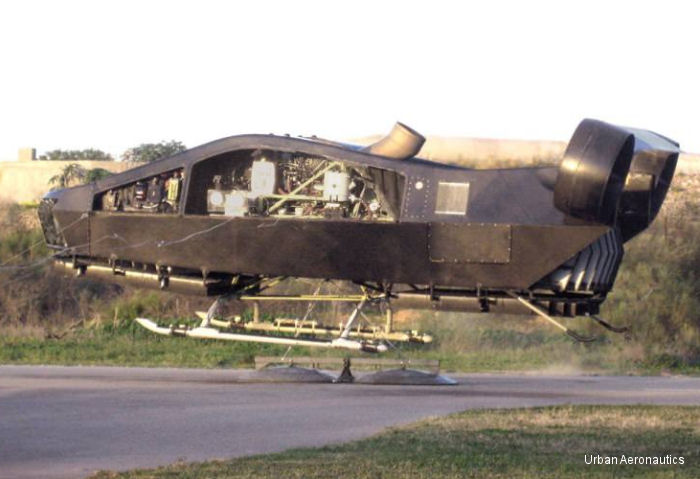 Safran Signs MoU With Urban Aeronautics, 21-Sep-16 : Israel's Cormorant, formerly known as AirMule, UAV (Unmanned Aerial Vehicle demonstrator) is already flying powered by an Arriel 1D driving two ducted-fans.
List of Operators of Tactical Robotics AirMule / Cormorant
From
Organisation with model AirMule / Cormorant






Construction Numbers on database of AirMule / Cormorant or its versions


C/N
Built as
Year
History
4X-UYM : Tactical Robotics prototype Mule unmanned UAS; Nov16 c+





1 C/N.