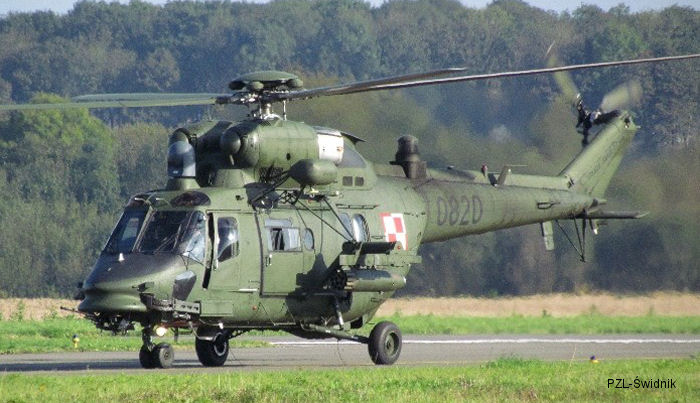 The
PZL-Swidnik
Głuszec (
Capercaillie
) is an upgrade program including a Glass cockpit and FADEC-equipped engines. First tested in 2009, eight W-3A are to be upgraded.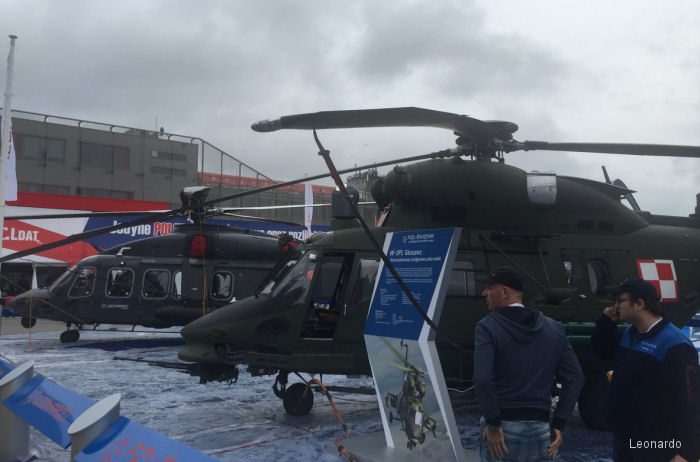 05-Sep-16 -

PZL-Świdnik, a Leonardo Company, to show the W-3PL Głuszec and AW149 helicopters at the 24th edition of MSPO (Poland International Defence Industry Exhibition) to take place in Kielce, September 6-9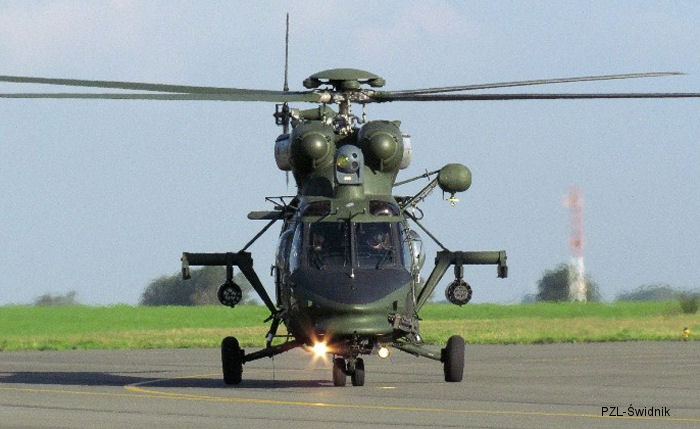 08-Oct-14 -

Florennes, Belgium - PZL-Świdnik, an AgustaWestland company, is pleased to announce that two Świdnik-produced W-3PL Głuszec helicopters, in service with the Polish Land Forces, are successfully demonstrating their combat support capabilities during the Combined Joint Personnel Recovery Standardisation Course (CJPRSC) that is being held in Florennes, Belgium.
List of Operators of W-3PL Gluszec