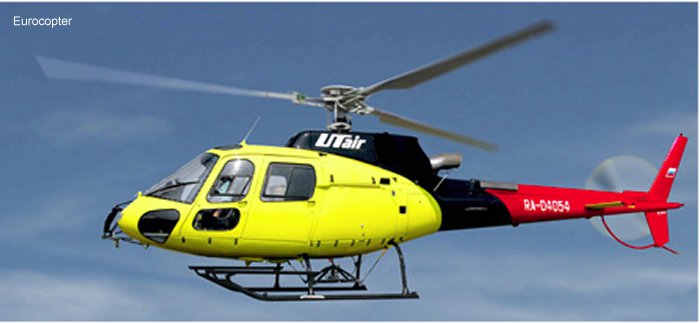 UTair received last of 20 AS350 / 355, 13-Sep-13 : UTair Aviationhas received its 20th Eurocopter helicopter, the final delivery of which marks the completion of the 2010 contract for AS 350/355 Ecureuil aircraft delivery.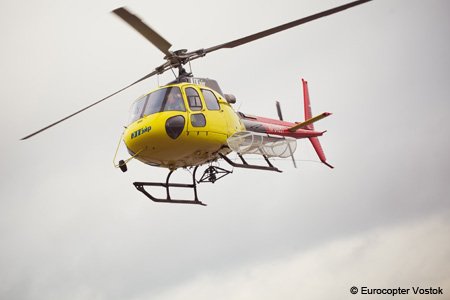 Begins the deliveries of UTair Ecureuil helicopters , 16-Aug-11 : Zhukovsky Airfield, Russia – MAKS 2011 air show, Eurocopter has delivered the first of 20 Ecureuil family helicopters contracted last autumn by Russia's UTair Aviation in the largest acquisition of its kind for the Russian and CIS market in the lightweight helicopter segment.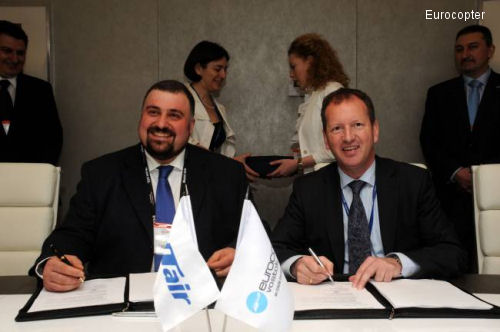 UTair orders 15 EC175 and 20 AS350B3e, 03-Jul-11 : One of the world's fastest-growing suppliers of airlift services – Russia's UTair – has made two major Eurocopter helicopter acquisition decisions, positioning the company for future growth and further expanding its relationship with Eurocopter.
UTair signs a contract for 20 AS350/AS355, 28-Sep-10 : Moscow, Russia, Russia's UTair will acquire 20 AS350/AS355 light helicopters in a new agreement that extends this leading rotary-wing aircraft operator's long-term strategic relationship with Eurocopter.
C/N
Mod
Built
ID In this Org
In other Org


7220
as350b3
RA-04043: UTair

3115
as350b3
RA-04054: UTair

- F-GMEN: France, test serial F-WWFC


---

ETI2000 Italy, noted Jun03

3957
as350b3
RA-04097: UTair; w/o 04jul12 4km from Lensk. 4 fatalities

EC-JJB: Sky Helicopteros, noted Feb08; to RA-04097

7337
as350b3e
RA-07209: UTair, test serial F-WWXL