The Chinook HC.6 was ordered in 2009. The initial request for 24 aircraft was later reduced to 14.
14 serials reserved for new airframes, ZK550-ZK563, with deliveries due to commence in 2015. The 14th and final airframe was delivered to the RAF in early Dec 2015.

For a summary of the Chinook in RAF service, please follow
this link
.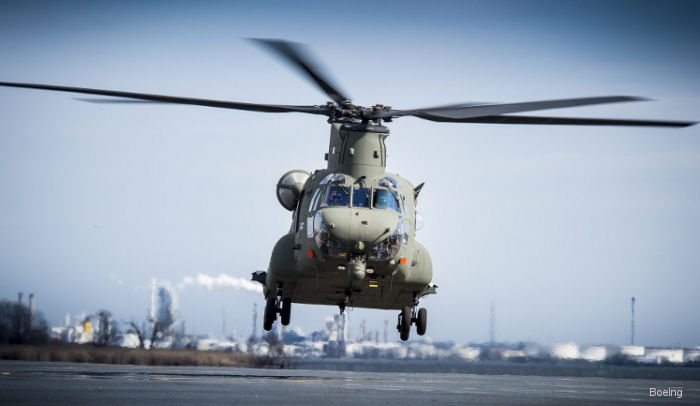 14th and Last Chinook Mk6 Delivered to RAF, 07-Dec-15 : Boeing has delivered its 14th Mk6 (CH-47F) Chinook completing Royal Air Force's order and growing the fleet to 60 aircraft. The order completion coincided with the 35th anniversary of UK Chinooks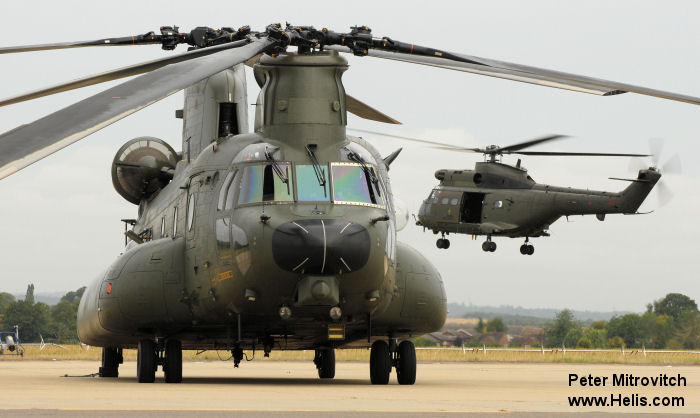 Chinooks Arrive At RAF Benson, 23-Oct-15 : Royal Air Force Chinook helicopters and around 150 personnel moved to RAF Benson as the Chinook Mk4/6 Operational Conversion Flight joined their Puma HC.2 colleagues.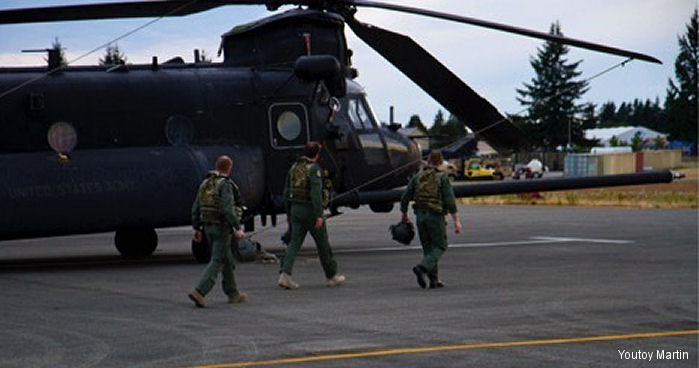 160th SOAR Trains with British Royal Air Force, 13-Jul-15 : US Army 160th Special Operations Aviation Regiment (160th SOAR) and the British Royal Air Force (RAF) 7th Squadron Chinook HC.6 conducted a bilateral training at Joint Base Lewis-McChord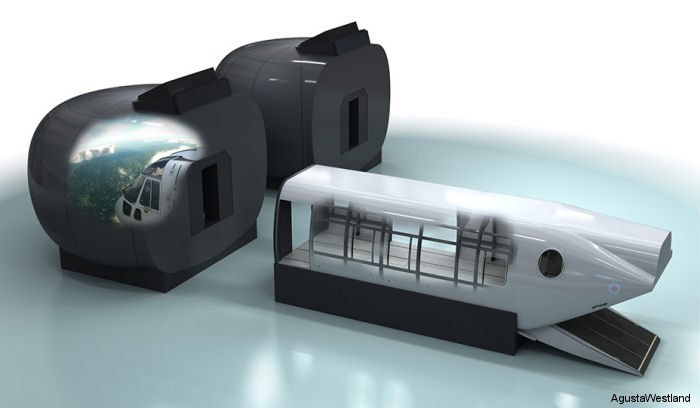 New Merlin HC.4 Simulators at Yeovilton, 02-Jun-15 : A £51 million contract with Lockheed Martin will support Chinook Mk6 training and a £29 million contract has been awarded to AgustaWestland to provide Merlin Mk 4/4a aircrew Synthetic Training Devices
C/N
Mod
Built
ID In this Organisation
In other Org


M.7701
2012
ZK550: RAF Chinook HC.6 f/f 15mar13 as N701UK at Philadelphia, USA

N701UK: RAF Chinook Mk6 reg Dec12


---

Jul13 at Casa Grande regional airport, AZ

M.7702
2013
ZK551: ex N702UK, Mode S code A95DC8. Built as Chinook HC.6

M.7703
2012
ZK552: ex N703UK, Mode S code A9617F. Built as Chinook HC.6

M.7704
ZK553: ex N700UK, Mode S code A9565A. Built as Chinook HC.6

M.7705
2012
ZK554: ex N705UK, Mode S code A968ED. Built as Chinook HC.6

M.7706
ZK555: ex N706UK, Mode S code A96CA4. Built as Chinook HC.6

M.7707
ZK556: ex N707UK, Mode S code A9705B. Built as Chinook HC.6. Shippe+

M.7708
ZK557: ex N708UK, Mode S code A97412. Built as Chinook HC.6 Shippe+

M.7709
ZK558: ex N709UK, Mode S code A977C9. Built as Chinook HC.6

M.7710
ZK559: ex N710UK, Mode S code A97DD9. Built as Chinook HC.6

M.7711
ZK560: ex N711UK, Mode S code A98190. Built as Chinook HC.6

M.7712
ZK561: ex N712UK, Mode S code A98547. Built as Chinook HC.6

M.7713
ZK562: ex N713UK, Mode S code A988FE. Built as Chinook HC.6

M.7714
ZK563: ex N714UK, Mode S code A98CB5. Built as Chinook HC.6