Eight aircraft for its 2010 Combat Utility Helicopter (CUH) requirement
Delivered in 3 batches: 4 in Feb 2012, 2 in Nov 2012 and 2 in Feb 2013.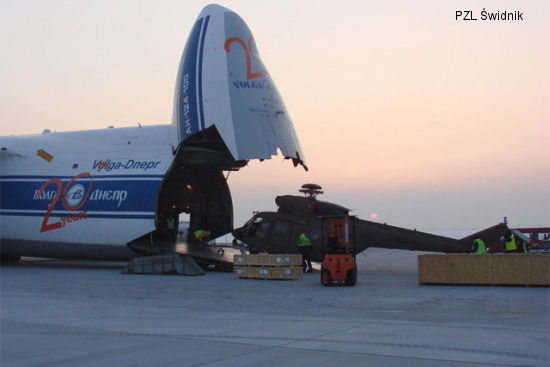 First 4 W-3A delivered to Philippines Air Force, 16-Feb-12 : PZL – Świdnik SA, an AgustaWestland company, is pleased to announce that the first four Sokol helicopters for the Philippine Air Force, produced in Swidnik, departed Poland Monday morning, February 13, at the start of their delivery to Manila, in the Philippines. They are the first batch of Sokols to be delivered following a contract signed in 2010.
C/N
Built
ID In this Org
In other Org


310919
310919: PHH

310920
310920: PHH

310921
310921: PHH

310922
310922: PHH

310923
310923: del Nov 2012 to PAF.

310924
310924: del Nov 2012 to PAF.

310925
310925: PHH

SP-SWP: PZL toward 310925

310926
310926: PLL

SP-SWZ: PZL toward 310926