The EH.101 was chosen as Canada new search and rescue helicopter to replaced the
CH-113 Labrador
.
The first unit to receive the Cormorant was 442 Transport & Rescue Squadron at 19 Wing in
Comox
, British Columbia. The base initially host five helicopters that formed the Operational Training Unit. The remaining ten aircraft were divided between 413 Squadron at 14 Wing in
Greenwood
, Nova Scotia, 424 Squadron at 8 Wing in
Trenton
, Ontario and 103 Squadron at 9 Wing in
Gander
, Newfoundland. Canada has become the first third-party customer to use the Medium Support Helicopter Aircrew Training Facility (MSHATF) at
RAF Benson
for training personnel which includes
british Mk3
flight simulators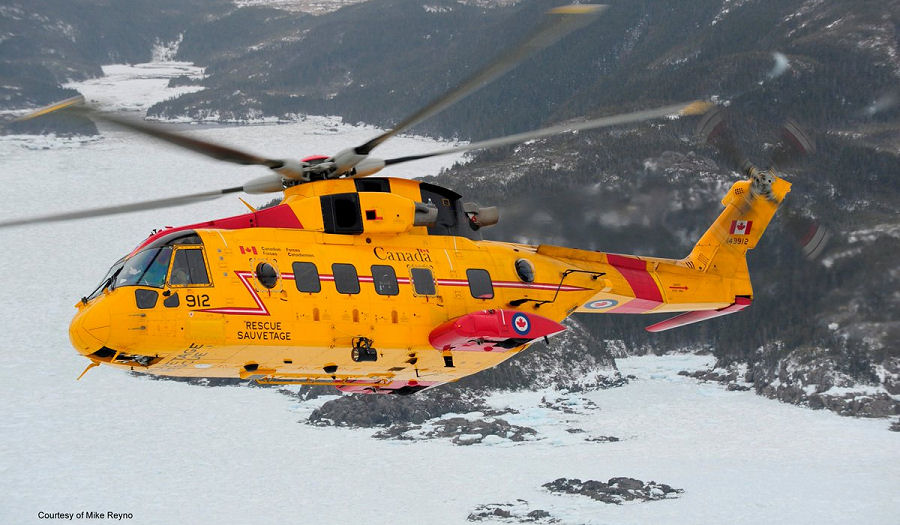 Team Cormorant for CH-149 Mid-Life Upgrade, 27-Jun-17 : Lonardo and IMP announce addition of CAE, GE and Rockwell Collins as industrial partners of Team Cormorant to support the modernization of the Royal Canadian Air Force's EH101/CH-149 Cormorant fleet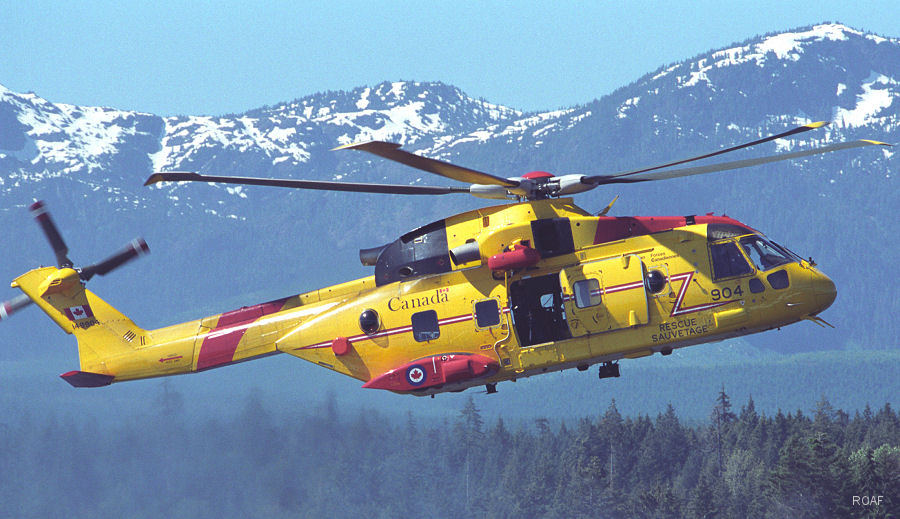 Cormorant Fleet to be Expanded with VH-71, 29-May-17 : Leonardo and IMP to support RCAF CH-149 Cormorant Mid-Life Upgrade (CMLU) including the expansion of the fleet through the conversion of AW101-519 helicopters (ex U.S. Marine One VH-71)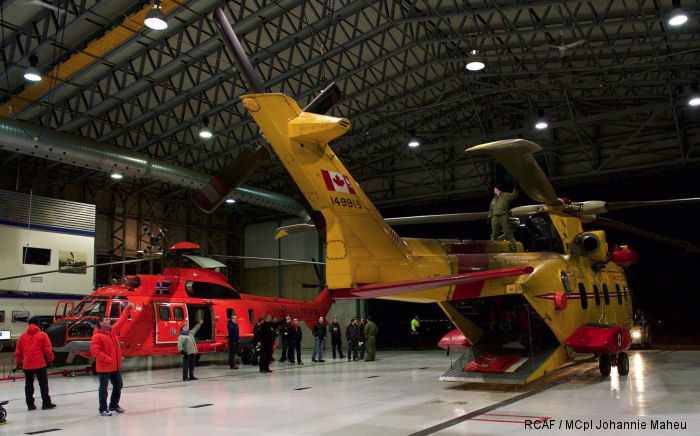 RCAF Trains with Icelandic Coast Guard, 09-Feb-16 : Royal Canadian Air Force (RCAF) CH-149 Cormorant from 103 Search and Rescue Squadron deployed to Iceland to train with the Icelandic Coast Guard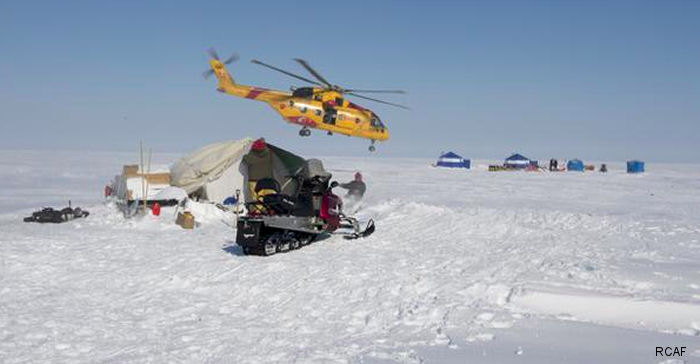 Canadian Operation Nunalivut in High Arctic, 23-Apr-15 : Commanded by Joint Task Force (North), Operation Nunalivut 2015 ran from April 1 to 22, 2015, and involved more than 200 personnel deploying from across Canada.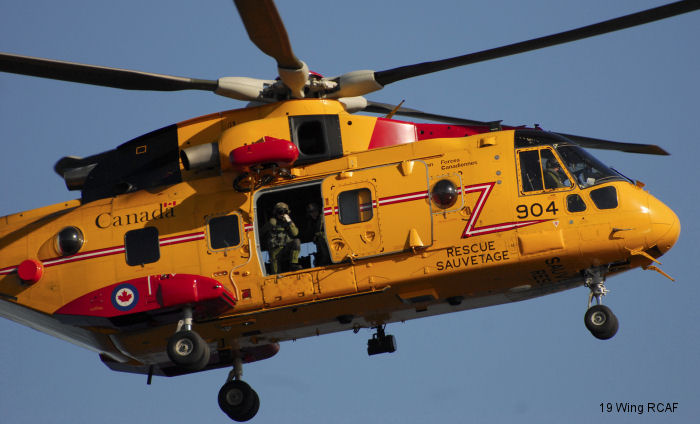 RCAF 442 Squadron in SAREX 2015, 12-Apr-15 : Royal Canadian Air Force 442 Transport and Rescue Squadron experienced during their annual search and rescue exercise (SAREX) in Port Hardy, British Columbia, from March 2 to 5, 2015.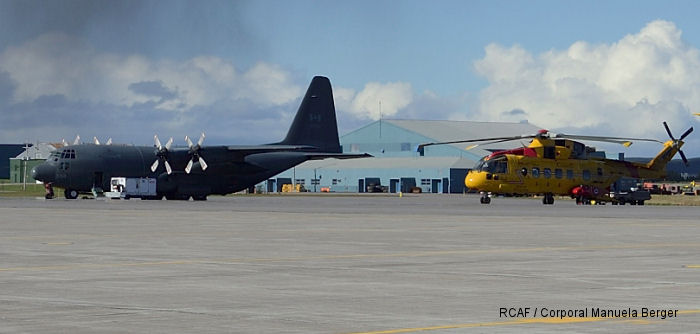 RCAF Rescues Eight Men Adrift on Ice Floe, 11-Jan-15 : Eight men went adrift on an ice floe near Coral Harbour, NU on January 9 and were rescued by a CC-130 Hercules and CH-149 Cormorant team of the Royal Canadian Air Force on January 11.
C/N
Built
ID In this Organisation
In other Org


50054
2000
149901: CSH01/511001. f/f 31may00. d/d CFB Comox 03May02

50058
2001
149902: CSH02/511002. d/d CFB Comox 7feb02

50071
149903: CSH03/511003.  d/d CAF 08jul02

50076
2001
149904: CSH04/511004. d/d 20oct01

50080
2001
149905: CSH05/511005. d/d 20oct01

50086
2002
149906: CSH06/511006

50090
2002
149907: CSH07/511007; 2003 442Sqn; 2011 442Sqn

50098
2002
149908: CSH08/511008. d/d CFB Gander 8jul02

50102
2002
149909: CSH09/511009. d/d 24aug02

50112
2002
149910: CSH10/511010

50119
2002
149911: CSH11/511011

50124
2003
149912: CSH12/511012

50130
2003
149913: CSH13/511013

50134
2003
149914: CSH14/511014; w/o 13jul06, crashed into the sea of Nova Sco+

50132
2003
149915: CSH15/511015