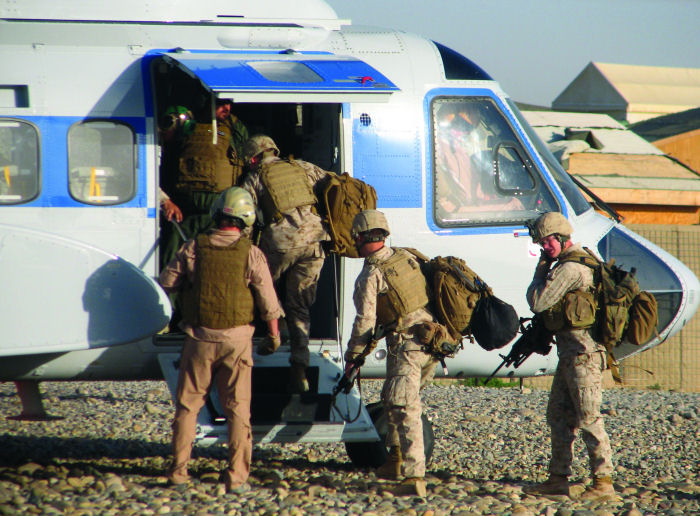 AAR Extended Support Contract in Afghanistan, 13-Jul-16 : US Transportation Command (TRANSCOM) awarded AAR new rotary wing airlift services contract to support US Central Command (CENTCOM) from Kandahar airfield, Afghanistan. AAR operating there since 2009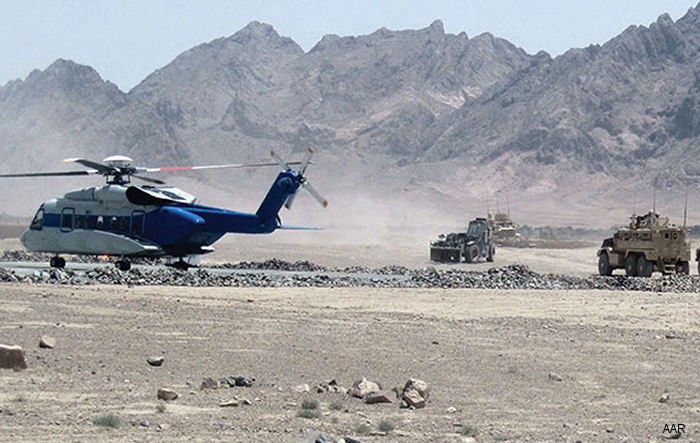 AAR Contract in Afghanistan Extended, 25-May-16 : AAR Corp announces United States Transportation Command (USTRANSCOM) has issued its Airlift Group subsidiary an extension on an existing contract for rotary wing services in Afghanistan.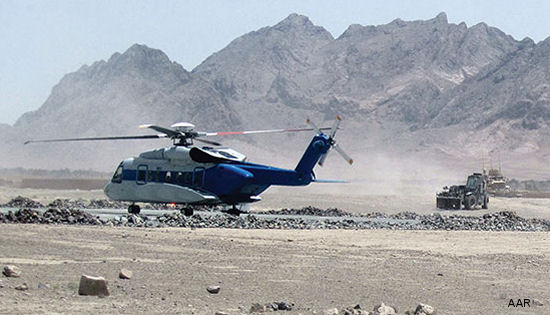 AAR Recognized for Worldwide Airlift Support, 30-Sep-15 : Government contractor AAR Corp recognized by the National Defense Transportation Association (NDTA) for airlift support of U.S. DoD, NATO operations in support of contingency operations worldwide.
C/N
Mod
Built
ID In this Org
In other Org


92-0140
s-92a
2011
N850AR: at Kabul, Afghanistan

N140SR: Sikorsky 2010


---

N850AR: EP Aviation from Jan11, with AAR Corp in Afghanistan


---

N850AR: Bank of Utah Trustee from May18


---

-: Lobo Leasing 2019, to Everett


---

5Y-EXZ: Everett Aviation; on display at Heliexpo 2019, Atlant+

92-0142
s-92a
2011
N851AR: at Kabul, Afghanistan, lsd EP

N142KT: Sikorsky 2010


---

N851AR: EP Aviation Jan11-Jun15


---

07jan14 Jacksonville Port Authority (JAXPORT), Jackson+


---

- N851AR: Wells Fargo Bank NA Trustee from Jun15


---

Jan/Apr 2017 for sale Sikorsky S-92 2010; Currently Uti+