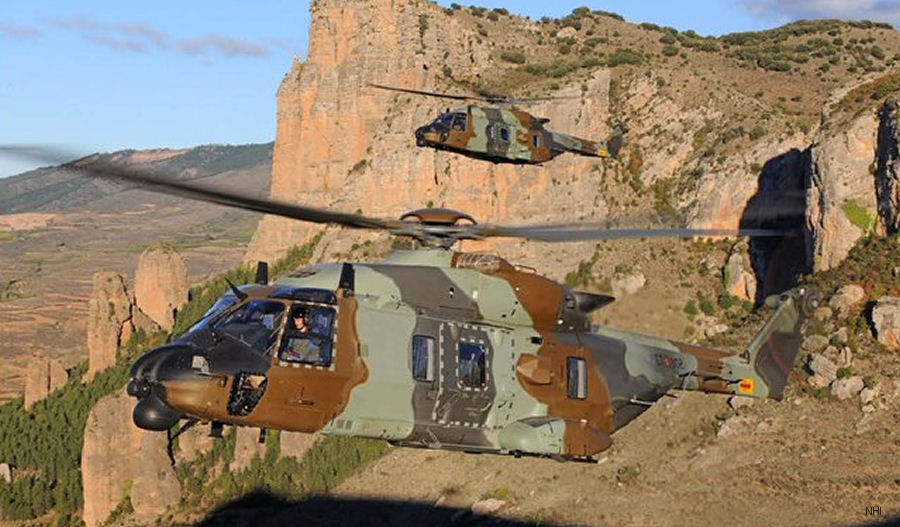 NH90 User Conference 2018, 08-Oct-18 : #NH90 Spanish army hosting 7th edition NH90 User Conference at Almagro base, October 9-11. As of today, 365 NH90 delivered to 13 countries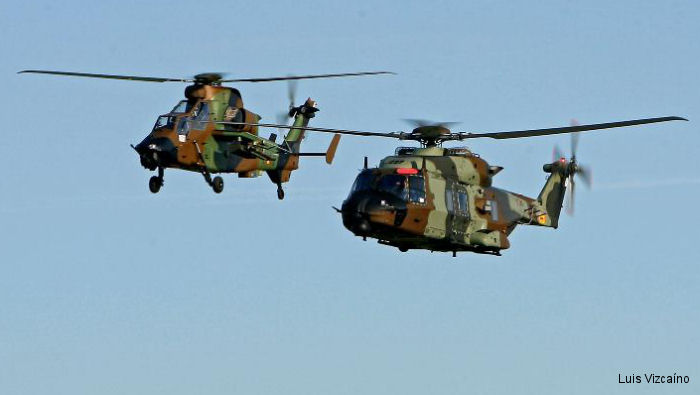 One NH90 and Two HAD-E Tiger Delivered to FAMET, 18-Dec-14 : Official delivery of the first two Tiger helicopters in the new HAD-E version and the first NH90 GSPA tactical transport helicopter to the Spanish Army Airmobile Force (FAMET).
C/N
Mod
Built
ID In this Organisation
In other Org


1215
NH90 TTH
HT.29-01: Jul11 at Eurocopter Albacete as NH90 GSPA Army, pictured; 20+
GSPA-01: Ejercito del Aire SAR prototype f/f 20dec17

F-ZWRE: Eurocopter France FAMET TTH 01 f/f 17dec10


---

HT.29-01: GSPA01 FAMET 2011 demo


---

: Ejercito del Aire prototype with Airbus Albacete





1 C/N.