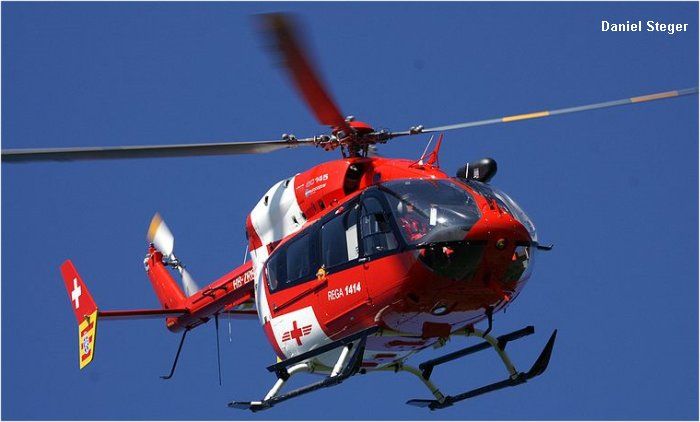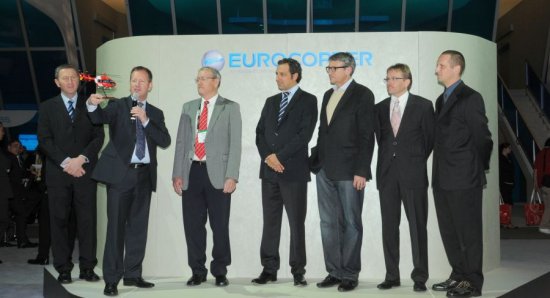 Rega celebrates 20,000 flight hours on the EC145, 07-Mar-11 : Swiss operator Rega, one of the most experienced helicopter emergency services (HEMS) operators in Europe, was present on Eurocopter's booth today to celebrate hitting the 20,000 flight hour mark with their fleet of 6 EC145s in just a mere 8 years. Rega, which started operations in Switzerland in 1952, just achieved its 300,000th mission last October.
C/N
Mod
Built
ID In this Organisation
In other Org


9026
2002
HB-ZRA: REGA from 2003

9028
2002
HB-ZRB: REGA from 2003

9032
2003
HB-ZRC: REGA

D-HMBH: Eurocopter toward HB-ZRC

9033
2003
HB-ZRD: REGA

9041
2003
HB-ZRE: REGA from 2003

9215
HB-ZRF: REGA

6 C/N.