First all RCAF crew lands on frigate, January 2016
On November 2004, the
Sikorsky S-92
was chosen to replace the
CH-124 Sea King
. The Air Command ordered 28 aircraft for shipboard operations from
Canadian warships
. The first airframe was delivered for trials in 2010. On early 2012 after several complications in the program the first batch of operational aircraft was delayed to 2014.
As of December 2012 it is unclear when the helicopters in their final configuration will be delivered.
The CH-148 will require modifications to the haul-down system on the decks of the
Halifax class
FFHs and 12 C-RAST systems are to be delivered by Dec 2011. These will be installed by a team from GD Canada and Fleetway.

On 2012 $700,000 were spend to undo portions of the Frigates $4-million renovation project to deal with the delays in the helicopter programme.
On January 2016, an all RCAF crew first lands on a Navy frigate
On September 2016 was revealed that the CH-148 will not achieve Full Operational Capability (FOC, that is the capacity to make overseas deployments) until 2025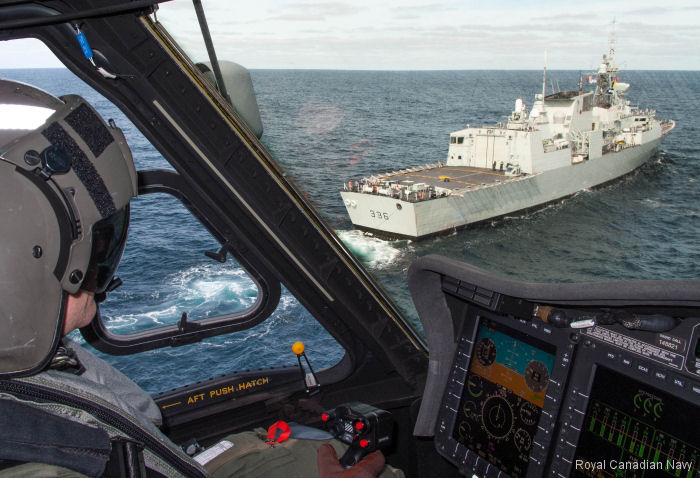 First ASW Exercise for CH-148 Cyclone, 01-Nov-16 : Royal Canadian Navy's new helicopter CH-148 Cyclone conducted its first anti-submarine warfare (ASW) exercise with HMCS Windsor off the coast of Nova Scotia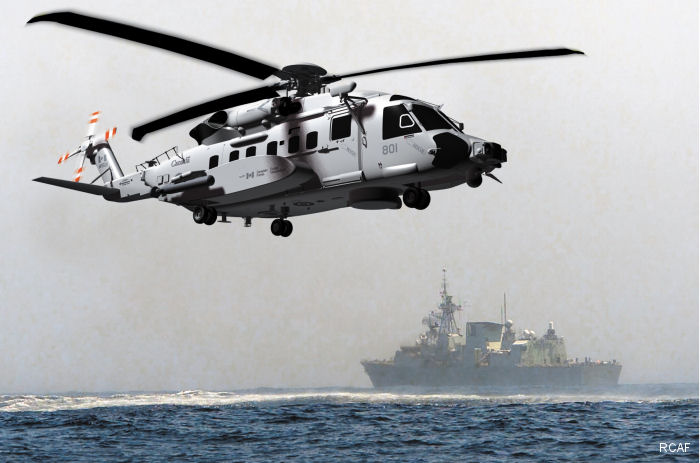 Fox Training Management System for CH-148, 27-Sep-16 : Since 2008, Fox TMS has been part of the Royal Canadian Air Force Integrated Information Learning Environment (AFIILE), the standard suite of training tools for use in all of its training programs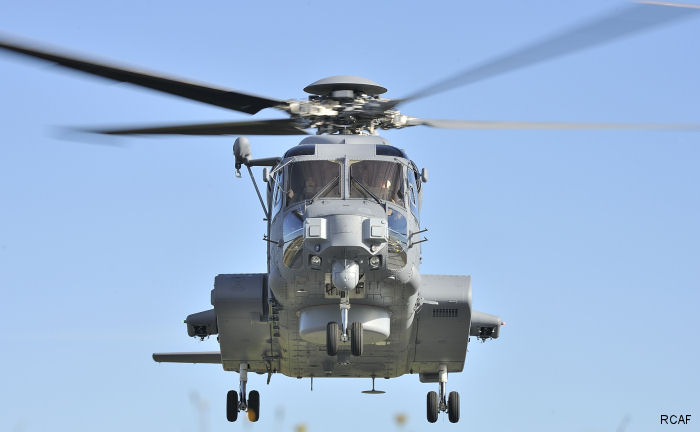 Bluedrop Extend Aircrew Training for CH-148, 22-Jun-16 : Bluedrop Training & Simulation Inc extends by three years the training that provided to the Canadian Armed Forces Sikorsky CH-148 Cyclone pilots and maintainers since 2010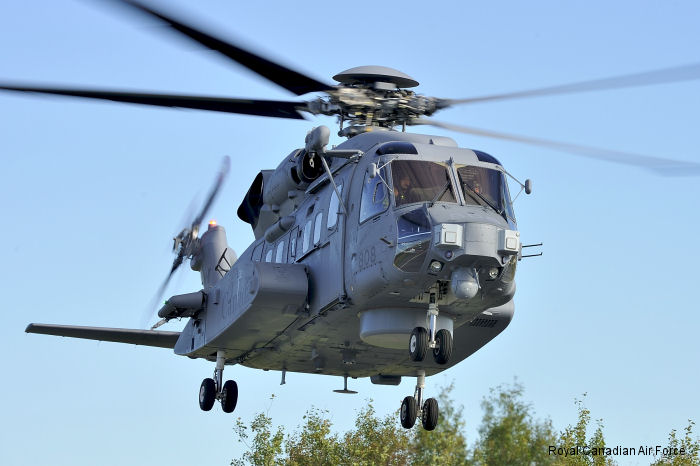 Canada Accepts Six Sikorsky CH-148 Cyclone, 19-Jun-15 : The Royal Canadian Air Force (RCAF) is a major step closer to operating a new world-class maritime helicopter fleet with the official acceptance of six CH-148 Cyclones on June 19, 2015.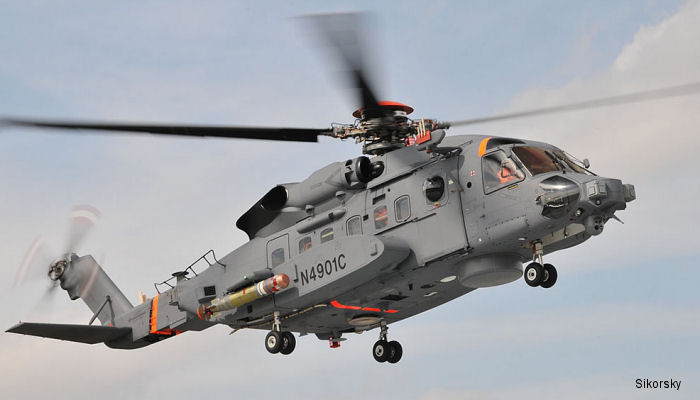 Canada Sikorsky CH-148 amended Contract, 18-Jun-14 : STRATFORD, Conn. - Sikorsky Aircraft Corp. welcomed the signing of a contract amendment today with the government of Canada to bring the Canadian Maritime Helicopter Program to completion and accelerate the CH148 Cyclone helicopter's entry into operational service.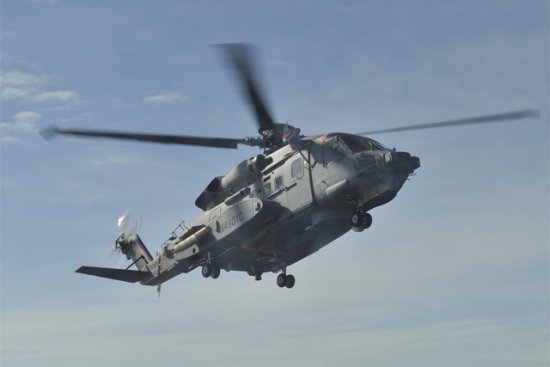 Sikorsky CH148 Cyclone at the Paris Air Show, 16-Jun-11 : he Sikorsky CH148 CYCLONE™ helicopter will debut in a static exhibit at the 49th International Paris Air Show, Sikorsky Aircraft Corp. announced today. Sikorsky is a subsidiary of United Technologies Corp. .
C/N
Built
ID In this Organisation
In other Org


92-5001
2008
148801: RCAF

N4901C: Sikorsky CH-148 f/f 15nov08; Mar10 trials at Halifax, N+

92-5002
2008
148802: RCAF; 09may15 Landed in Salisbury airport, MD refueled and n+

N8040J: Sikorsky CH-148 2008


---

Jul13 running test flights in Western Slope

92-5003
2009
148803: RCAF

?: Sikorsky CH-148 2009

92-5004
2010
148804: RCAF d/d 07Jun12 12th Wing, CFB Shearwater

?: Sikorsky CH-148 2010-2012

92-5005
2010
148805: RCAF Jun12

?: Sikorsky CH-148 CAF 148805

92-5006
2011
148806: RCAF d/d May11 12Wing Shearwater; first interim maritime hel+

?: Sikorsky CH-148 2011; Canadian Armed Forces 148806 fr+

92-5007
2011
148807: RCAF 03aug12

?: Sikorsky CH-148 2011; 13-24Jun11 Paris Air Show France

92-5008
2011
148808: RCAF from 16Jun12, CFB Shearwater

N1125M: Sikorsky CH-148 2011

92-5018
148818: RCAF from Mar15; 20apr16 picture on HMCS Montreal (FFH 336) +

92-5020
148820: RCAF from Oct14, test serial N8036C

92-5021
148821: RCAF; 31oct16 pictured on HMCS Montreal (FFH 336) during Ex+

92-5023
148823: RCAF from Jun15

92-5024
148824: RCAF from Jun15