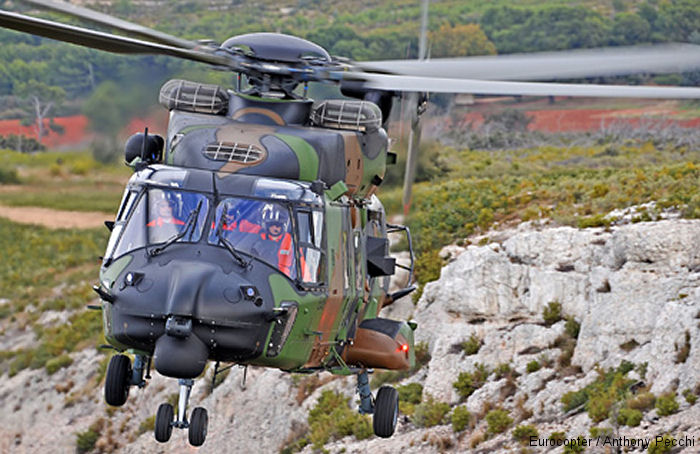 France has ordered a total of 34 NH90 TTH helicopters, with an additional 34 on option, to progressively replace the Pumas currently in service for the ALAT. First aircraft in Final Operational Configuration (FOC) delivered on January 2012

On February 14, 2013 the NH90TTH Caïman (Cayman) was officially accepted for ALAT service with 1 RHC at Phalsbourg.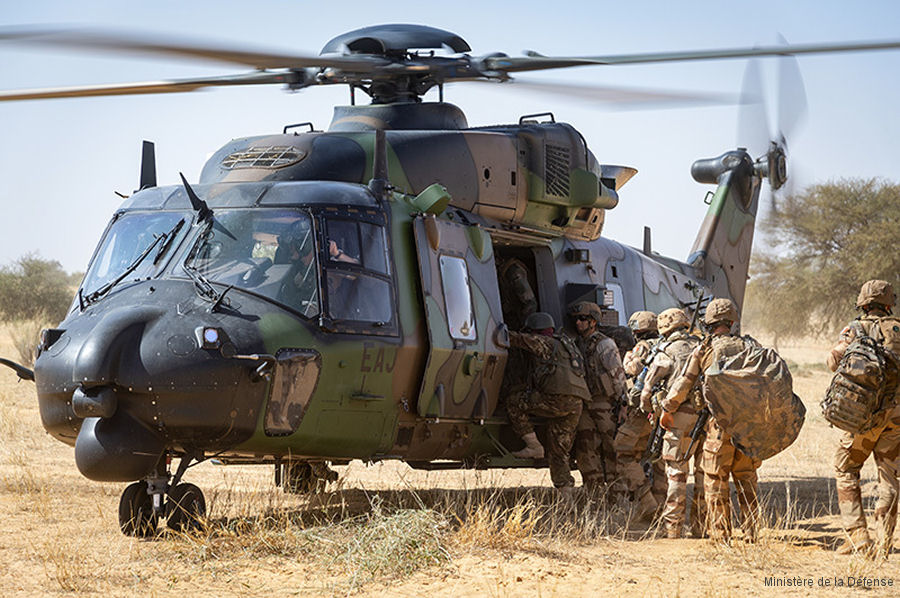 Barkhane: Force' 3D Capabilities in Action, 28-Jun-19 : #Force3D French forces deployed in Mali for operation Barkhane, took part of operation ACONIT at the Malian-Nigerian border against armed terrorist groups (GAT)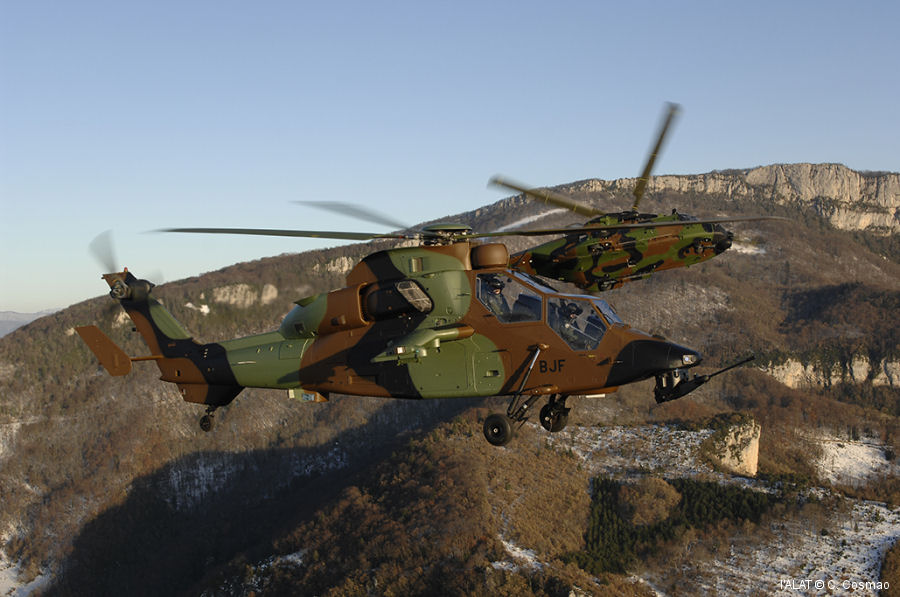 RAF Chinooks Reinforce French Mission in Mali, 27-Dec-18 : For the first time since arrival in July 2018 to Mali to support the French-led Operation Barkhane, a RAF Chinook trained the "kangaroo" refueling procedure with French helicopters Tiger and NH90
Six Additional NH90 for the French Army Aviation, 07-Jan-16 : French Defence Procurement Agency (DGA) ordered 6 additional NH90 helicopters in tactical troop transport configuration. 74 NH90 TTH are now on order for the French Army Aviation (ALAT)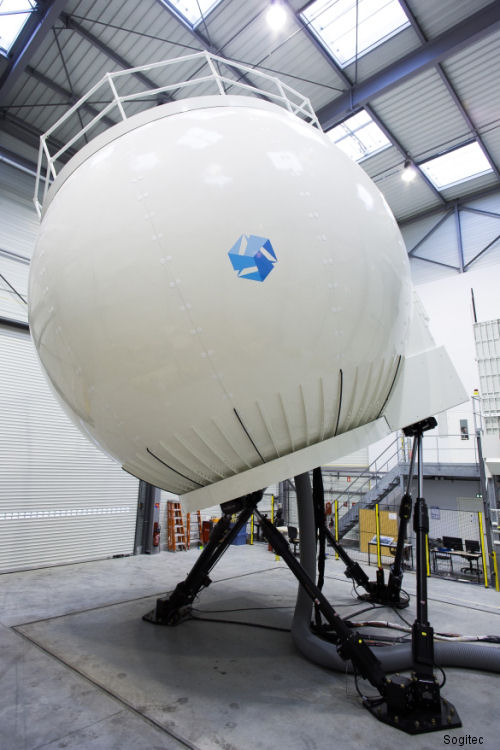 French Army Aviation NH90 Simulator Ready, 28-Aug-15 : Sogitec announces that NAHEMA (NATO Helicopter Management Agency) and the French Defense Procurement Agency have declared ready for training the French Army Aviation NH90 Full Flight Simulator (FFS)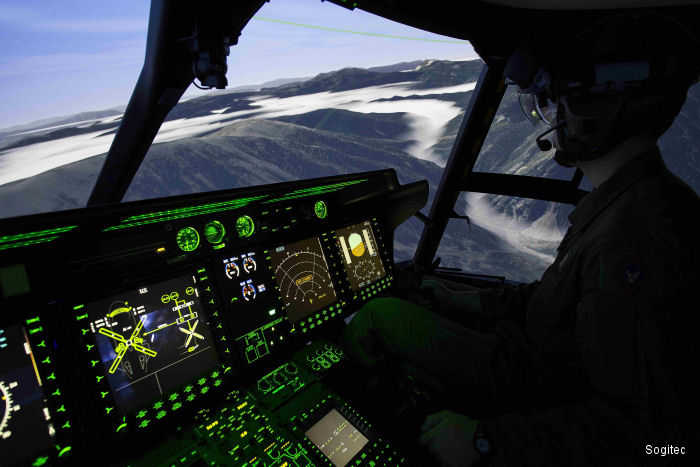 French Army Second NH90 Simulator Ready, 10-Dec-14 : Sogitec announces that the second French Army NH90 Caiman Multi-Role Training Device (MRTD) was declared ready for training at full operational capability at Phalsbourg Army Base.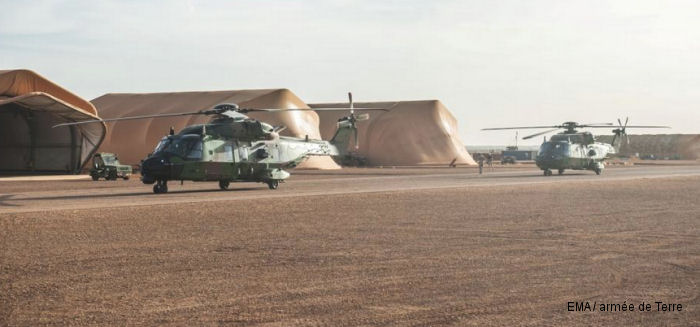 Two French Army NH90 Arrived at Mali, 06-Nov-14 : Two French Army (ALAT) NH90 Caiman from the 1st Regiment of Combat Helicopters (1 RHC) arrived in Gao, Mali for Operation Barkhane on November 3rd, 2014