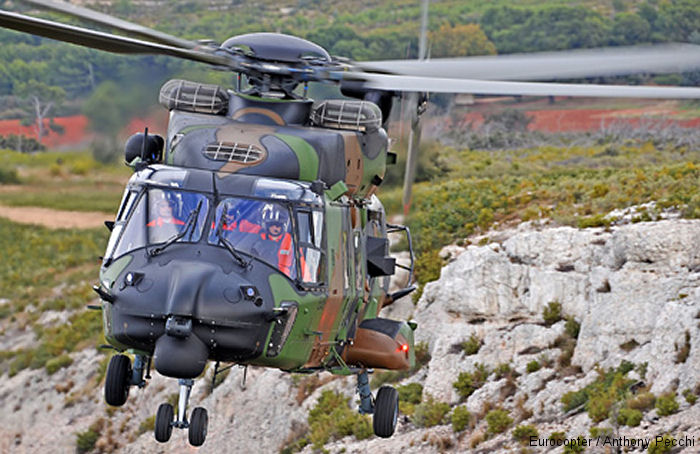 France has ordered a total of 34 NH90 TTH helicopters, with an additional 34 on option, to progressively replace the Pumas currently in service for the ALAT. First aircraft in Final Operational Configuration (FOC) delivered on January 2012.
On February 14, 2013 the NH90TTH Caïman (Cayman) was officially accepted for ALAT service with 1 RHC at Phalsbourg.
As of 2016, 18 NH90 TTH were in service in the ALAT with 50 more already ordered.
On October 2020 was announced the last 10 TTH will be in the TFRA Standard 2 configuration for French Army special forces.
More News ...