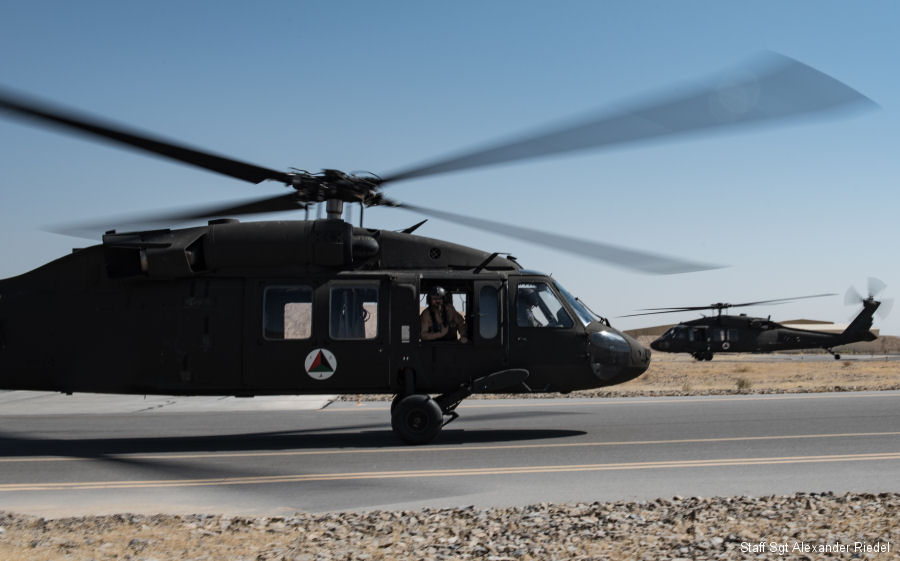 The first of eventually 159 UH-60A+, A models with the UH-60L engine to tolerate the heat extremes in the desert, arrived at Kandahar via C-17 from Huntsville Intl Airport on September 18, 2017 to begin replacing the aging fleet of MI-17.

As of March 2018, 8 helicopters were delivered and used mainly for training. Deliveries are scheduled to continue as 30 per year.

On June 2018, a Pentagon report described the challenges of the Black Hawk to replace the Mi-17 which are superior in cargo capacity and high altitude flying

On January 2020, it was announced that the number of UH-60 planed to be delivered will be reduced from 159 to just 53.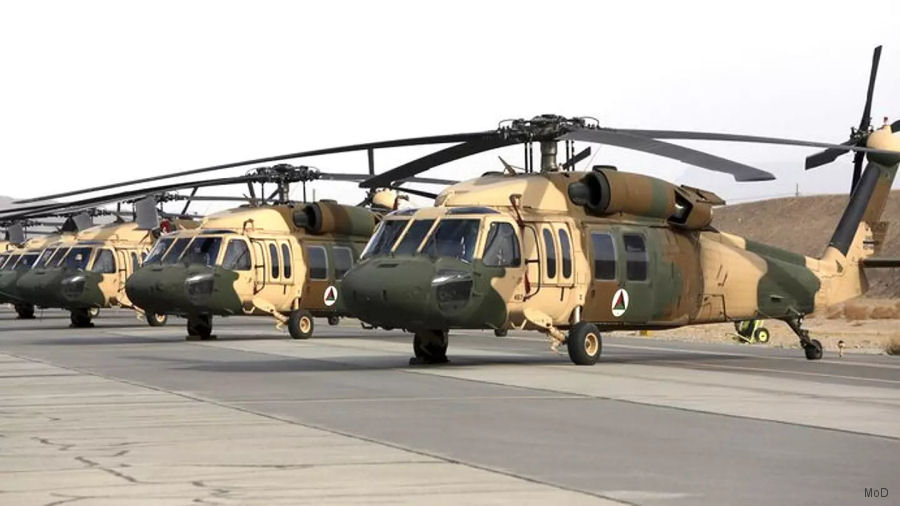 Afghan Air Force Black Hawk Crashed, 11-Dec-18 : #BlackHawk One of the "new" UH-60A+ Black Hawk delivered to the Afghan Air Force crashed last month allegedly after a technical malfunction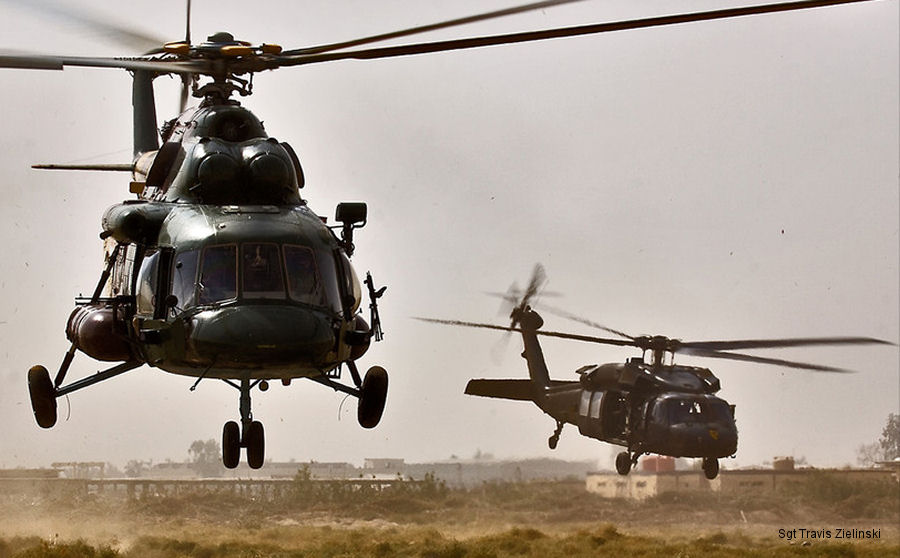 Pentagon Found Challenges Replacing Afghan Mi-17, 16-Jun-18 : #problems According a Pentagon report, US plans to replace Afghan Mi-17 with Black Hawks have met new "challenges" as the Russian helicopters are superior in cargo capacity and high altitude flying
C/N
Built
ID In this Org
In other Org


70-510
AAF, UH-60A+ type; via C-17 from Huntsville Intl Airport (+

82-23687: US Army


---

asg SFOR Tuzla, Bosnia/Sarajevo/Rajlovac Camp

70-125
AAF, UH-60A+ type; via C-17 from Huntsville Intl Airport ( +

79-23308: US Army; 1998 1022nd MedCo, WY ARNG; 2004 C(-)/5-159th +

70-191
70-191: Camp Bastion, Afghanistan

80-23433: US Army; conv to UH-60A+

70-100
?: AAF 2019

79-23283: UH-60A Del US Army


---

17 Sep 1999, 4/278th CAV


---

being conv to UH-60A+ for Afghan Air Force at Huntsvil+

70-216
?: AAF, UH-60A+ type 2019

80-23458: del US Army


---

asg B Coy 1-147th AVN


---

Dec17 stored at Redstone Arsenal, Huntsville, AL


---

sold through the BEST program and refurbished in Huntsv+