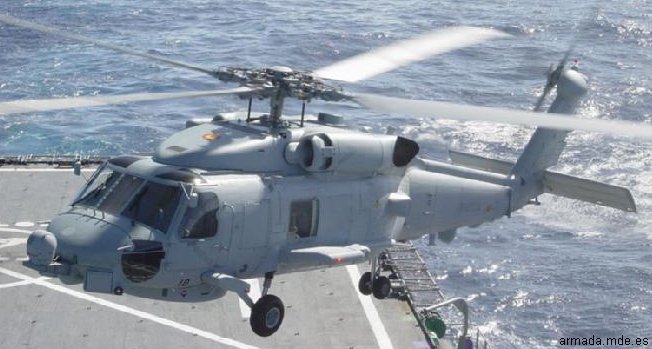 Twelve
S-70B-1
delivered from 1989 to be used from the Santa Maria (US Oliver Hazard Perry) class class frigates.
On November 2012 was announced the acquisition of 2
SH-60F
stored at
AMARG
for use in the transport role. This aircraft enter service in 2017 and were assigned along the SH-60B in 10 Squadron. Another 4 were acquired in 2018 and is expected that all SH-60F will be used as replacements of the SH-3G in
5 Air Naval Squadron
.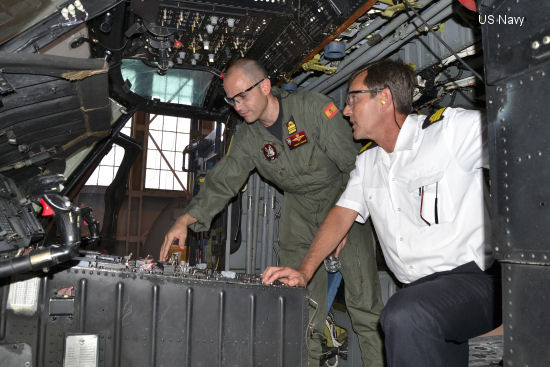 US Navy refurbishing 2 SH-60F for Spanish Navy, 29-May-14 : JACKSONVILLE, Fla. (NNS) -- Fleet Readiness Center Southeast (FRCSE) hosted representatives from Naval Air Systems Command (NAVAIR) Program Manager Air (PMA) 299 and members of the Spanish navy for the annual SH-60B and SH-60F helicopter program management review (PMR) at the military depot May 13-15.