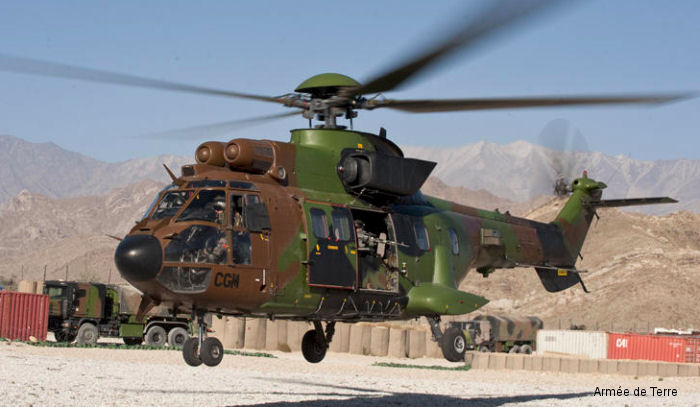 Airframes with C/N lower than 2370 were originally built by
Aerospatiale
.
ALAT Eurocopter Cougars:
24 AS.332M/AS.532UL Cougar : assault variant
4 AS.532UL Cougar Horizon : Surveillance variant with airborne radar
EC725AP Caracal
: Special forces listed separately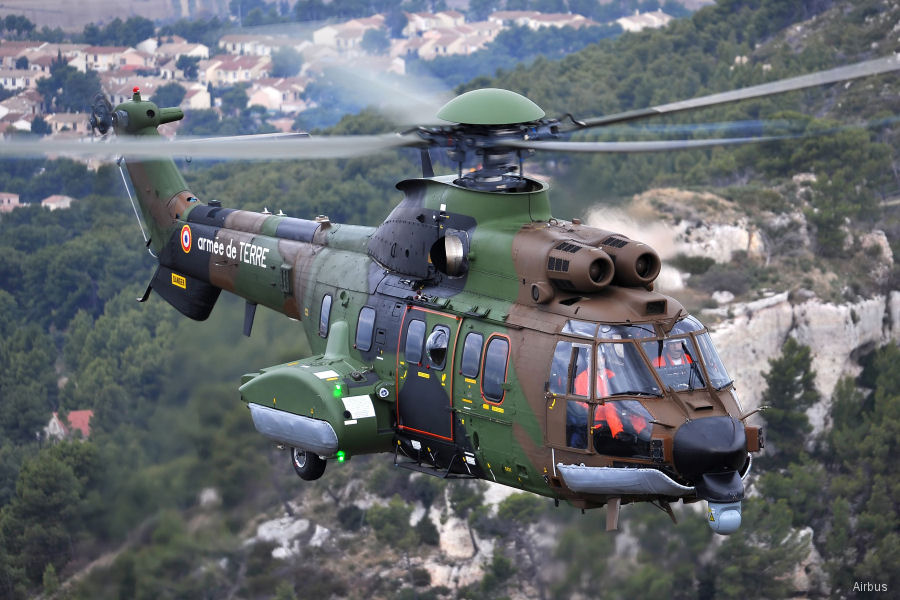 Service Support for French Cougar and Caracal, 27-Nov-19 : #Maintenance Heli-Union service center at Pau contracted by Airbus to perform maintenance support for 26 AS532 Cougar and 18 EC725 Caracal helicopters used by the French Army and Air Force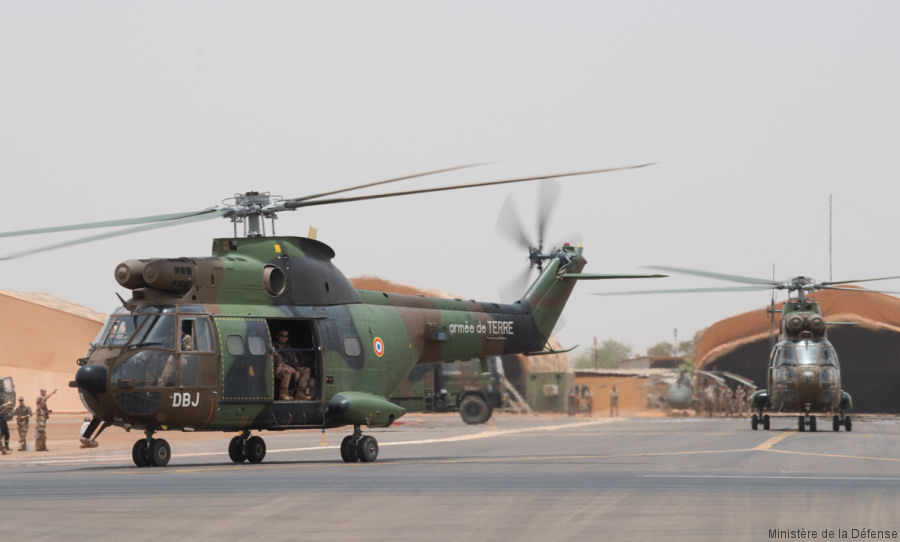 Thirteen Killed in Mali in Helicopters Collision, 26-Nov-19 : #accident Thirteen French servicemen from Operation Barkhane died after a Tiger and a AS532 Cougar helicopters collided at Liptako Malian during a combat operation against jihadists. It is the French highest death toll in Mali since the beginning of the intervention of the Sahel in 2013 with Operation Serval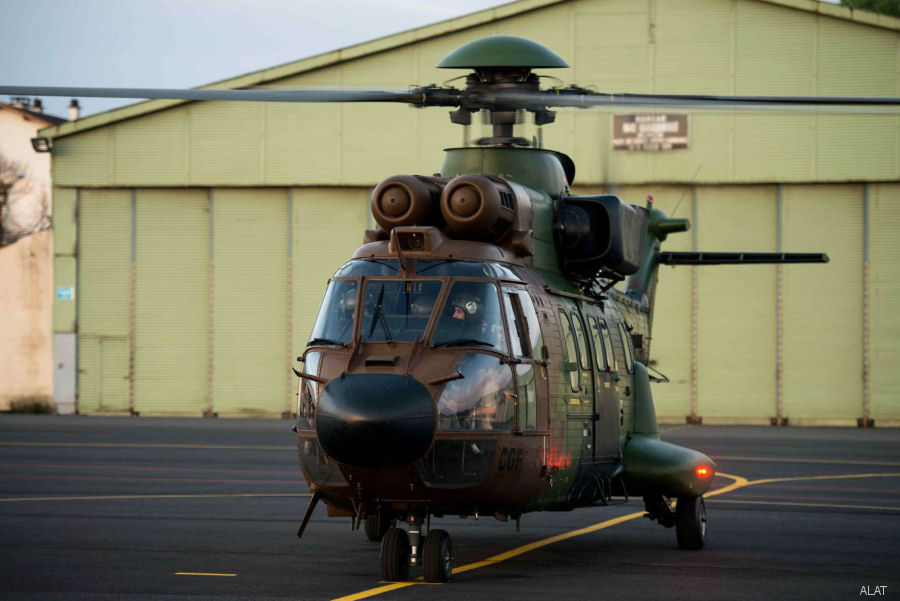 Héli-Union Opens a New Branch in Pau, 10-Apr-17 : Opening May 2017 at Pau Airport will provide regular inspection of helicopters Cougar and Super Puma (AS332/AS532) of the French Armed Forces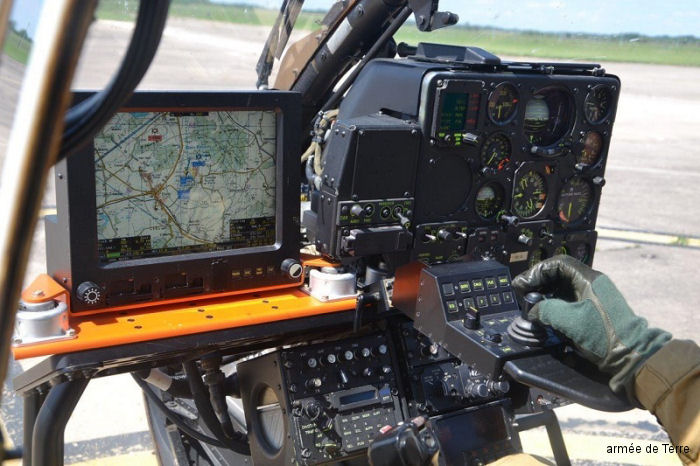 French Army New SIT-ALAT System, 05-Sep-16 : Captain Franck, Officer in the 3rd Combat Helicopters Regiment explains the French Army new information system SIT-ALAT which is operational since 2015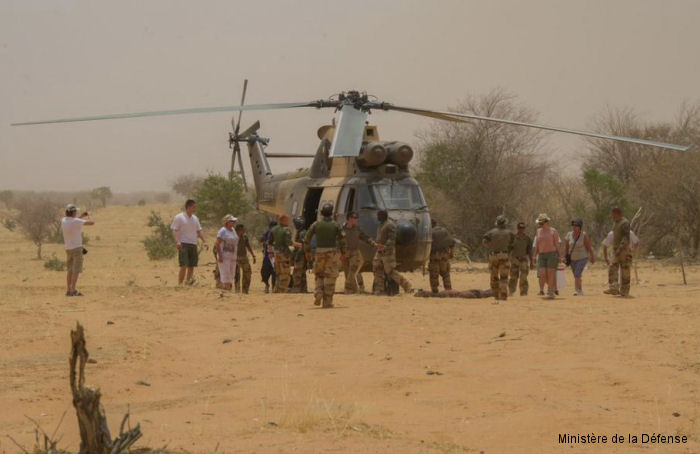 Air Algerie 5017 Crash Relatives Mourn in Mali, 22-Apr-15 : On April 21, more than 200 French soldiers from Operation Barkhane were mobilized in Burkina Faso and south of Gao, Mali, to allow families mourn Air Algeria Flight AH5017 Mali desert crash victims.
ALAT Received 2 Upgraded AS532, 13-Mar-15 : French Army Aviation took delivery of 2 upgraded AS532. 26 Cougar are operated by the ALAT with 3 upgraded in 2013, five more in 2014 and an additional seven aircraft will be delivered in 2015.