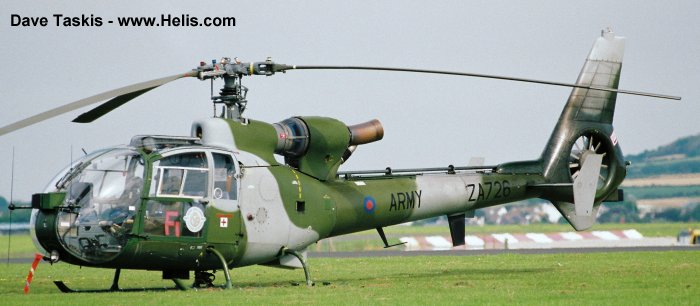 Built by Westland at
Yeovil
(up to XZ337, c/n 1677) and Weston-super-Mare (XZ338, c/n 1682 onwards).
Also used by
Royal Marines
.

On July 2016 was announced that the current 34 AAC Gazelles AH.1 ( 19 in use and 15 in routine maintenance ) will remain in service until 2025 under new support contracts to be signed with Cobham Aviation Services, Airbus Helicopters, Leonardo Helicopters and Safran Helicopter Engines.
---
I was a member of an Air Sqn namely 16/5l ,with this aircraft nos xx384 to xx389. From 29 june 1976 flew one back as nav to wolfenbuttel from b/Kelly , N.Ireland. Dont understand why AAC do not recognise us, as were attached to
653 Sqn
and
657 Sqn
AAC.

I also served at Wolfenbuttel with these Gazelles. The REGN nos were xx384, xx386 and xx388.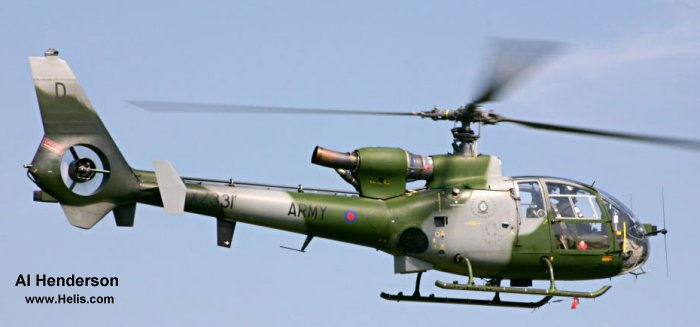 UK Gazelle Support Contract Through 2022, 08-Mar-18 : Vector Aerospace, a StandardAero company, to provide maintenance support for the 26 UK Army Air Corps Gazelle at Fleetlands between April 2018 and June 2022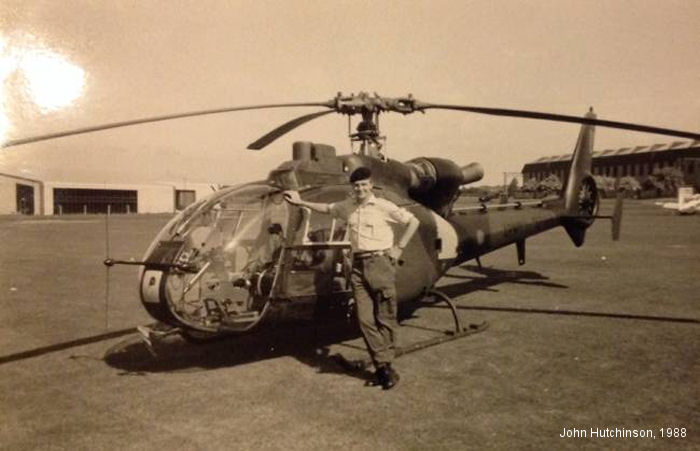 Gazelle 40 years training British military pilots, 15-Jul-14 : Farnborough, UK – The important role of Airbus Helicopters in the ab-initio training of British military rotorcraft pilots is being marked by Airbus Helicopters during this week's Farnborough Airshow.