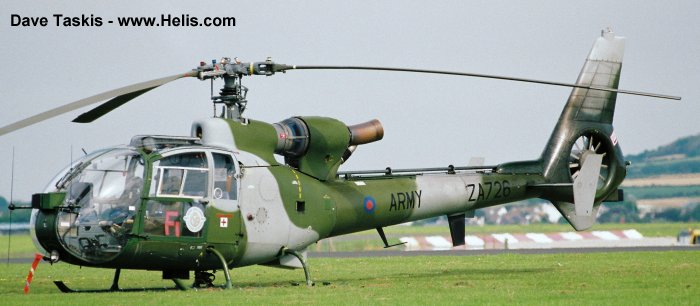 Built by Westland at
Yeovil
(up to XZ337, c/n 1677) and Weston-super-Mare (XZ338, c/n 1682 onwards).
Also used by
Royal Marines
.

On July 2016 was announced that the current 34 AAC Gazelles AH.1 ( 19 in use and 15 in routine maintenance ) will remain in service until 2025 under new support contracts to be signed with Cobham Aviation Services, Airbus Helicopters, Leonardo Helicopters and Safran Helicopter Engines.
---
I was a member of an Air Sqn namely 16/5l ,with this aircraft nos xx384 to xx389. From 29 june 1976 flew one back as nav to wolfenbuttel from b/Kelly , N.Ireland. Dont understand why AAC do not recognise us, as were attached to
653 Sqn
and
657 Sqn
AAC.

I also served at Wolfenbuttel with these Gazelles. The REGN nos were xx384, xx386 and xx388.

An interesting read.I was also attached to the 17/21 and 16/5 Lancers Air Squadrons from Apr 1972 until Jun of 1975 as a REME Aircraft technician.Have flown in all of those aircraft as Tech/Observer and was also part of the crews that flew the delivery flights of XX384 and XX388 to Wolfenbüttel from RNAY Wroughton in late April 1975.The Gazelle felt like an F1 racer compared to the Sioux which was flown with the 17/21st.I have been a keen military aircraft historian since my school days and in the majority of books I have about the AAC there is very little recognition of the Independent Air Sqdns/Troops and Flights that operated from the mid 60,s to the late 70,s.Only those that served with these types of units know the truth.The two best postings that I ever had. Steve Szrama. -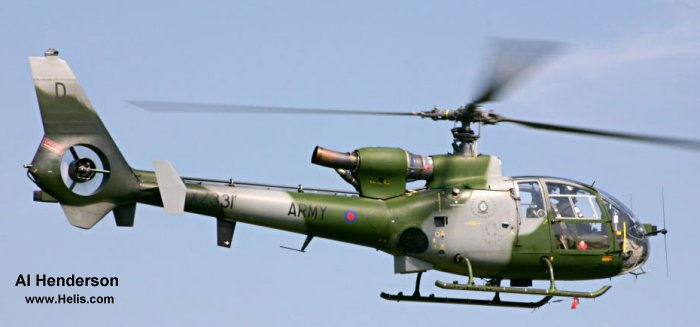 UK Gazelle Support Contract Through 2022, 08-Mar-18 : Vector Aerospace, a StandardAero company, to provide maintenance support for the 26 UK Army Air Corps Gazelle at Fleetlands between April 2018 and June 2022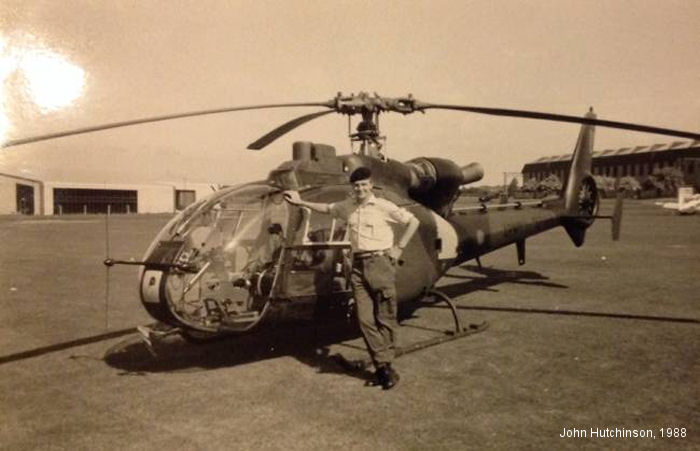 Gazelle 40 years training British military pilots, 15-Jul-14 : Farnborough, UK – The important role of Airbus Helicopters in the ab-initio training of British military rotorcraft pilots is being marked by Airbus Helicopters during this week's Farnborough Airshow.