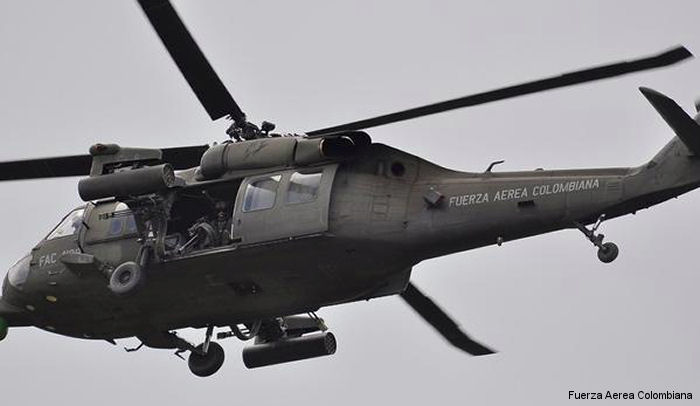 The Air Force received (via FMS or
Plan Colombia
):
1988 - 10 UH-60A Arpia I
1995 - 5 UH-60L Arpia II
2000/1 - 11 AH-60L Arpia III (originally intended for Venezuela?)
2006 - 2 UH-60L
Further Blackhawk supplied to Colombian Army since 1997 after the creation of
Brigada de Aviacion
Also used by Presidential unit ( FAC 0007 )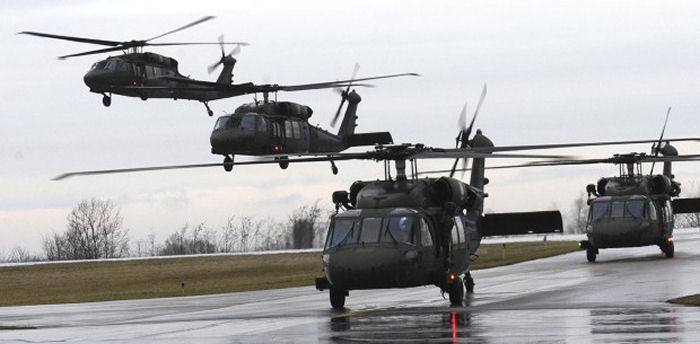 Colombia to Support Black Hawk in Latin America, 04-Aug-16 : Formed in 2012, Sikorsky Colombia operates a Black Hawk depot repair facility fully tooled and equipped to provide complete airframe structural repairs and is now offering its services to Mexico
State-of-the-Art Blackhawk simulator in Colombia, 06-Jul-11 : RIO NEGRO, Colombia - Sikorsky Aerospace Services (SAS) announced today that construction of a new UH-60 BLACK HAWK Helicopter Flight Simulator Training Center at the Colombian Air Force Base in Melgar is well under way and on schedule for completion this year. A premier training center for rotary wing aircraft, the facility will further improve the operational readiness of the Colombian Armed Services whose BLACK HAWK fleet ranks among the world's largest. Sikorsky Aerospace Services is the aftermarket business of Sikorsky Aircraft Corp., a subsidiary of United Technologies Corp.
Sikorsky Announces Contract to Upgrade Colombia Black Hawks, 04-Nov-08 : STRATFORD, Connecticut - Sikorsky Aerospace Services, the aftermarket company of Sikorsky Aircraft Corp., today announced a multimillion- dollar contract to convert six Colombian Air Force UH-60A BLACK HAWK helicopters into the more modern UH-60L configuration. Two additional upgrade kits also are included in the program. Sikorsky Aircraft is a subsidiary of United Technologies Corp.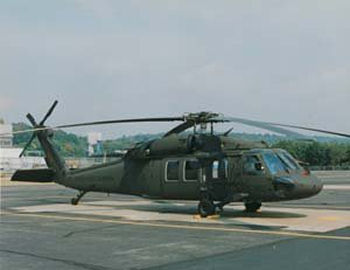 Plan Colombia: 30 More Black Hawks, 18-Dec-00 : Two contracts worth more than $221M to Sikorsky to provide a total of 30 Black HAWK helicopters to Colombia by the end of 2001