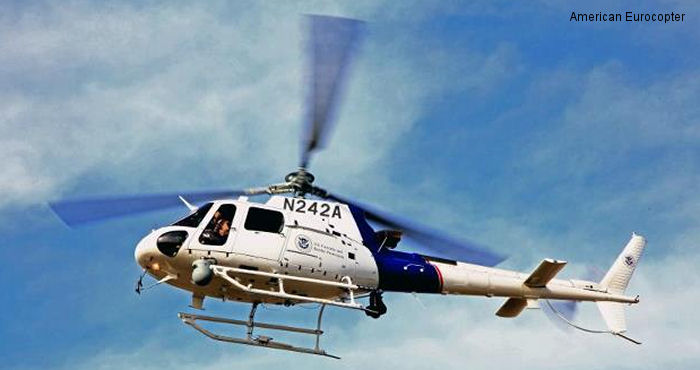 The Eurocopter AS350 is used by the Customs and Border Protection (CBP) in surveillance and security patrol missions since the 1990s. Under the
Light Enforcement Helicopter
(LEH) contract, 50 new aircraft ordered in 2008 with 14 delivered by February 2010.
Additional helicopters ordered as
Airbus H125
in 2020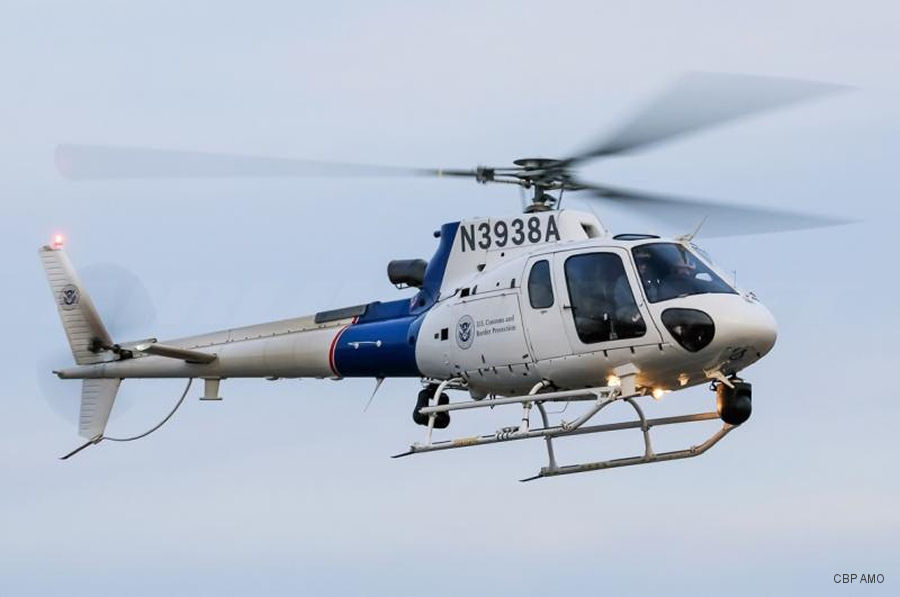 CBP Recognized for Supporting Woman-Owned Small Business, 06-Apr-19 : #WomenOwned U.S. General Services Administration (GSA) recognized the Customs and Border Protection (CBP) for the acquisition of seven H125/AS350B3e helicopters valued $46 M by partnered women-owned small business Davenport Aviation
CBP adds 6 more AS350B3 LEH, 23-Feb-10 : Houston, From the Eurocopter booth at Heli-Expo, American Eurocopter announced that U.S. Customs and Border Protection has entered into the first option year on the Light Enforcement Helicopter (LEH) contract and placed an order for six AS350B3s. This is the second order on the LEH contract that was awarded to American Eurocopter by the Department of Homeland Security in July 2008.
Years
Units
bold : Current base of the Unit

CBP