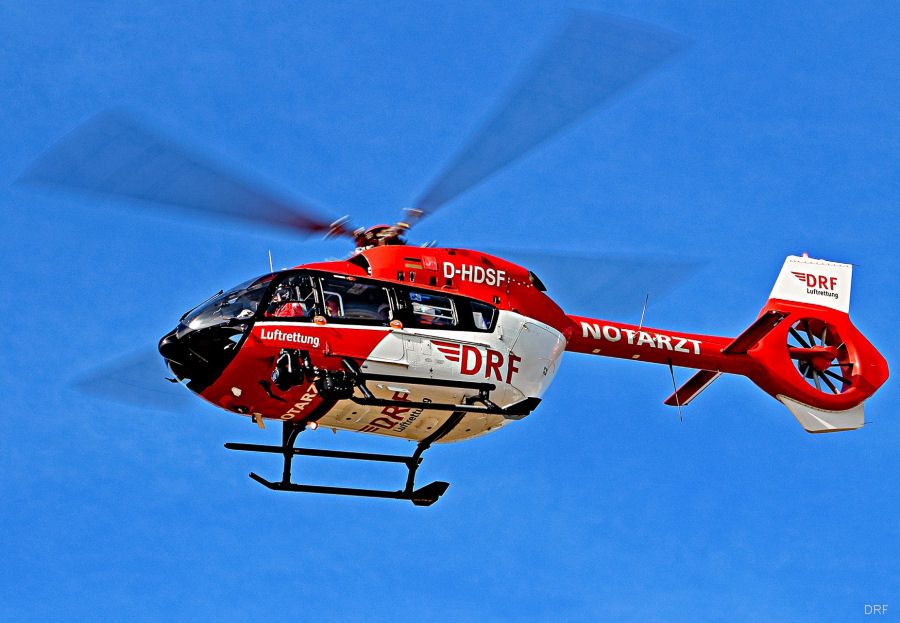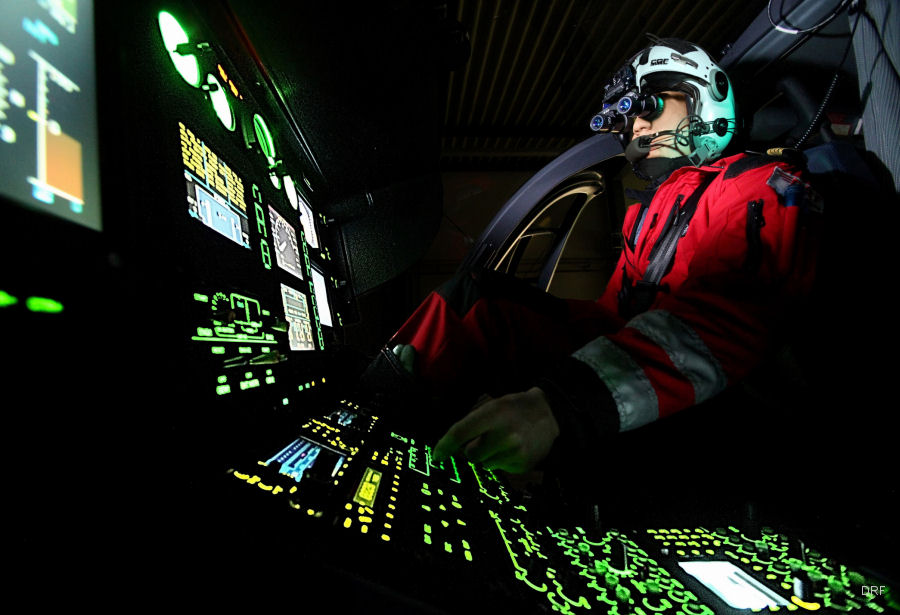 Night Emergency Medical Service by DRF, 10-Apr-18 : With more than 2.300 night missions in 2017, the DRF Luftrettung provides the broadest of experience in HEMS night operations throughout Europe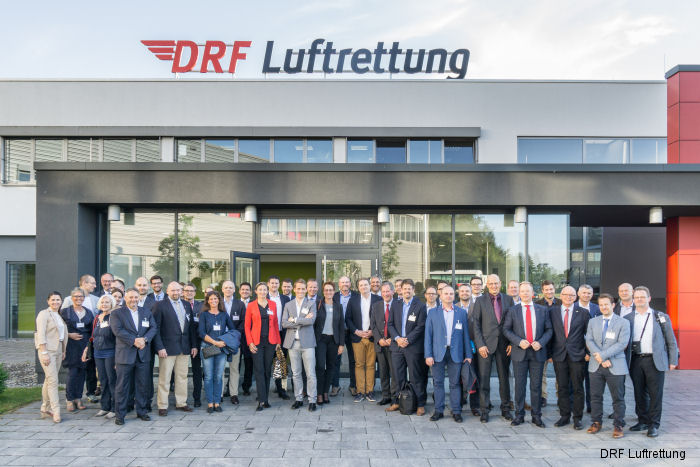 DRF Host European HEMS EHAC Conference, 22-Jun-16 : More than 50 experts from Europe discussed the situation and development of air rescue June 15-16 at DRF Luftrettung operation center in Baden-Baden, Germany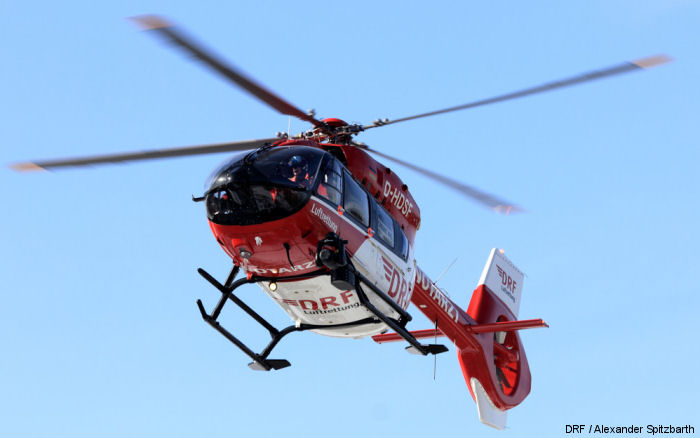 DRF Luftrettung Selects Bucher HEMS Kits, 09-Jun-16 : German DRF Luftrettung selected Bucher AC67 HEMS (Helicopter Emergency Medical Service) kits to equip the new H135/EC135T3 and H145/EC145T2 helicopters.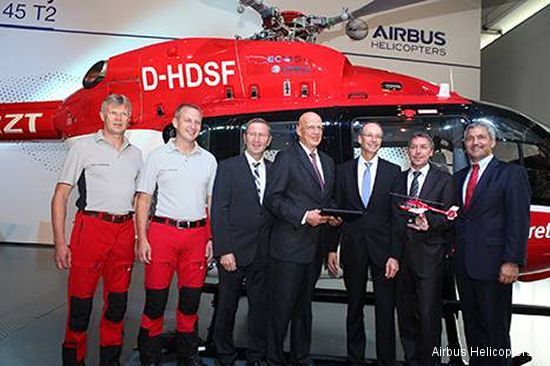 EC145T2 Handover To DRF Luftrettung, 31-Jul-14 :

Donauwörth, Germany – The handover of the first EC145 T2 to DRF Luftrettung marks yet another milestone for Airbus Helicopters in the successful program for the BK117/EC145 family.
DRF Luftrettung orders 25 EC145 T2, 15-Nov-11 : Marignane, Donauwörth, Eurocopter and the German air rescue organisation DRF Luftrettung signed a purchase agreement last night for 25 helicopters of the newest generation – the EC145 T2. This purchase makes the air rescue organisation Europe's largest customer for this type of helicopter. With the purchase of these aircraft, the DRF Luftrettung will successively replace the BK 117s in its red-and-white helicopter fleet. The DRF Luftrettung is to put the first five aircraft into operation in 24-hour air rescue service in the window from December 2013 to the end of 2015. The helicopters, developed and produced at Eurocopter in Germany, comprise an order volume of close to € 200 million.