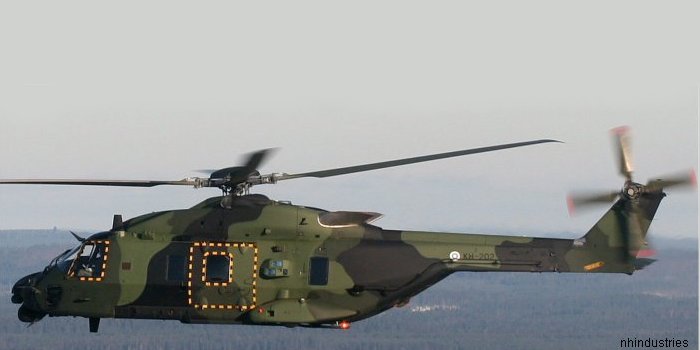 20 TTHs were ordered in 2001 with all deliveries expected to be completed by 2012. First flight of a Finnish NH90 took place in Eurocopter Marignane in France in 2004 and delivered in 2008. The remaining 19 helicopters were assembled by Patria in Finland.

Delays rescheduled the program first for 2014 and then for 2018 with 15 aircraft delivered by 2013. Nevertheless the 20th and last helicopter was delivered in July 2015.

Notice in this early NHi picture the original KH serial later replace with NH before entering service.
Years
Units
bold : Current base of the Unit

2008/
UtJR
Utti