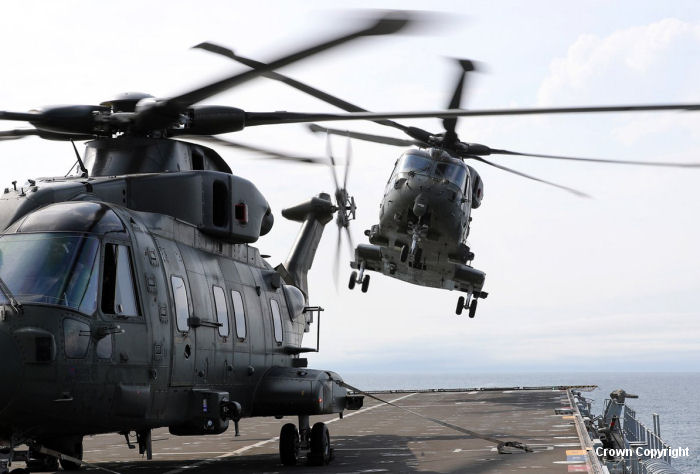 While preparations continue for the transfer of the entire Merlin HC.3/3A fleet from the RAF to the Fleet Air Arm
HC.4
in a fully
marinised
form, an agreement was reached with AgustaWestland to partially marinise 7 HC.3 airframes as the FAA
Sea King HC.4
fleet was running down to withdrawal on 31 Mar 2016.
The interim HC.3 or iHC.3 will be fitted with an automatically folding rotor head, a strengthened undercarriage with longer travel for deck operations, steel deck-mooring points and an avionics upgrade to bring it
closer
to the
HM.2
model already in FAA service.
The first iHC.3 flew from Yeovil in Apr 2015. The remaining 6 examples are due for delivery by 1 Apr 2016.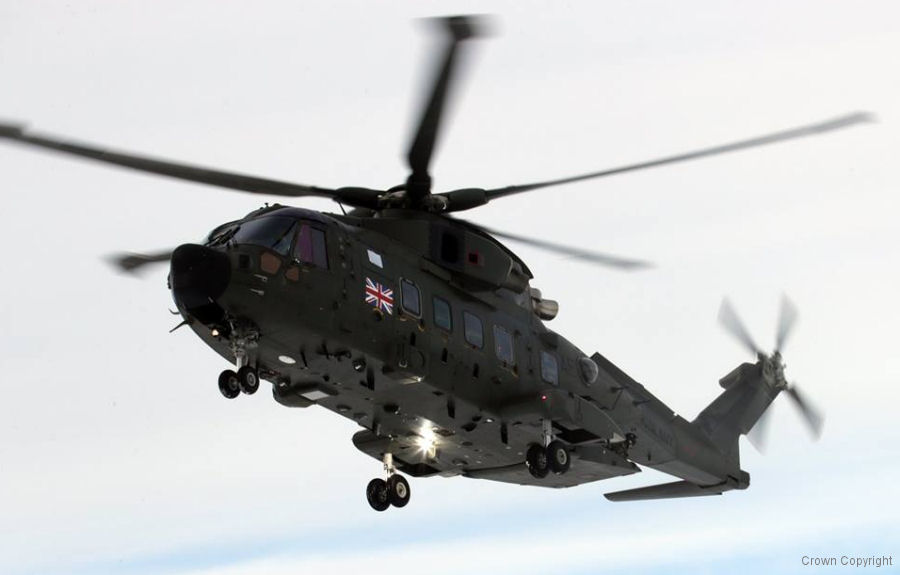 Merlin in Norway for Exercise Clockwork, 09-Mar-19 : #WinterTraining Royal Navy' 845 Naval Air Squadron Mk3A Merlin helicopters in Norway for Commando Helicopter Force annual winter training during arctic exercise Clockwork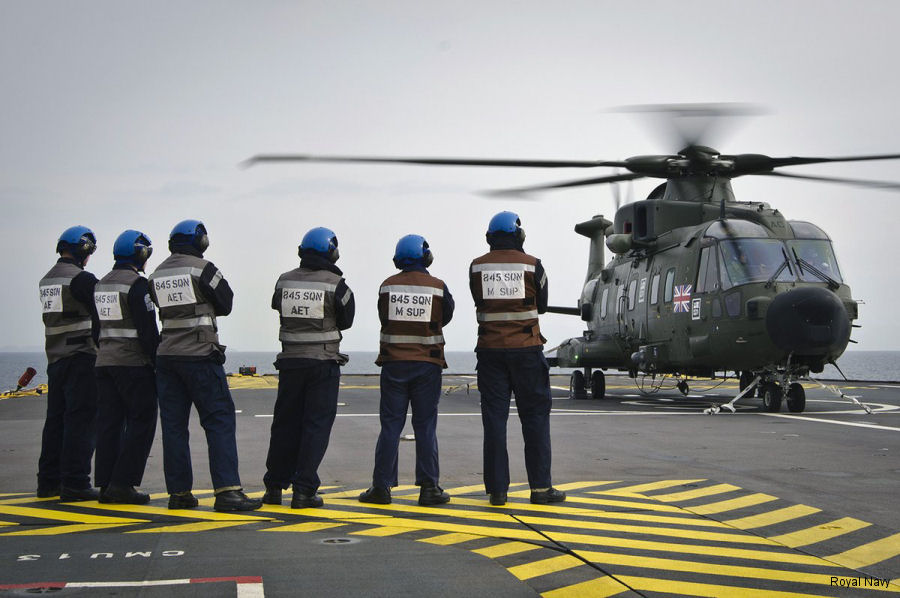 Royal Navy Merlin Deployed Aboard French Mistral, 05-Apr-17 : For the first time, two Merlins helicopters from Royal Navy 845 NAS are assigned to the French assault ship Mistral throughout her six-month deployment to the Indian and Pacific Oceans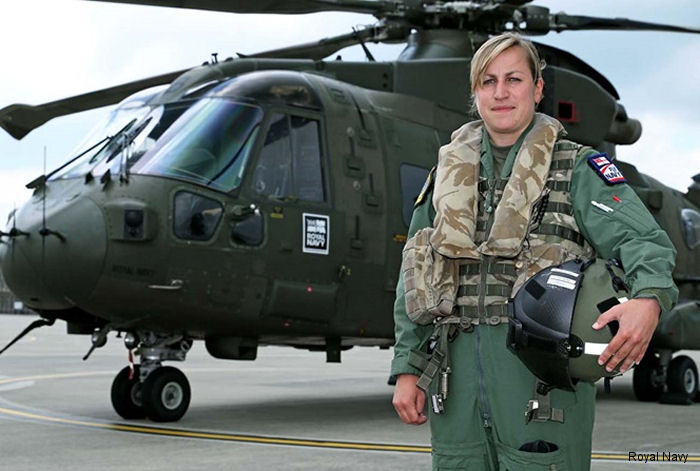 846 Squadron Female Pilot Named in Awards, 17-Jun-16 : Royal Navy 846 Naval Air Squadron Junglie Merlin pilot Lieutenant Natalie Grainger named one of the country's top 100 rising stars in the female-only We Are The City awards.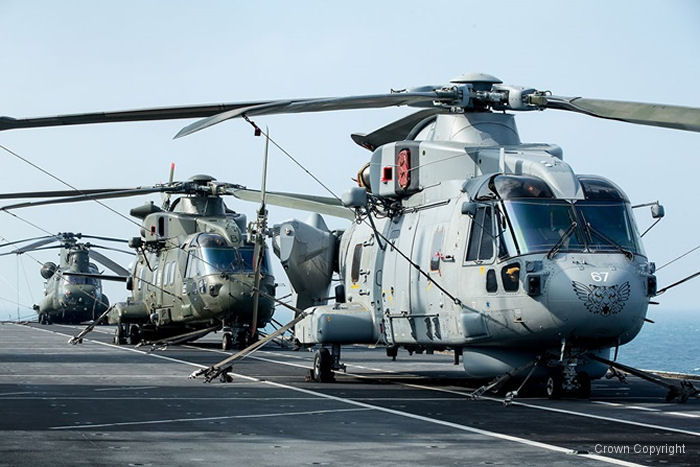 Royal Marines Merlin iMk3 Aboard HMS Ocean, 29-Mar-16 : Transferred from the RAF, the green Merlins HC.3i (interim) of 846 Naval Air Squadron joined Britain's flagship HMS Ocean for amphibious training. They replaced the recently retired Junglie Sea King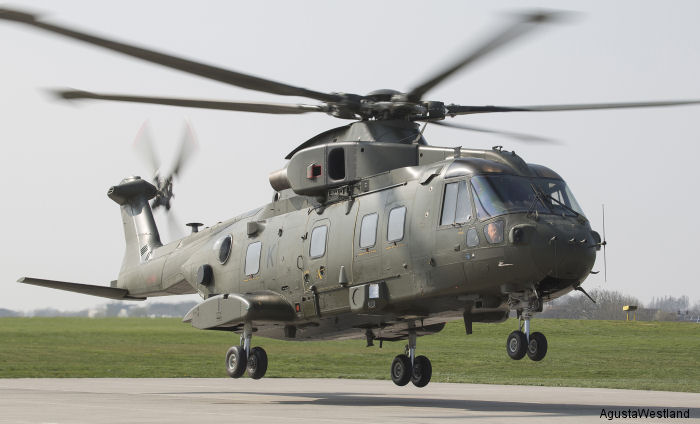 First Upgraded Merlin HC.3 to Royal Navy, 19-Oct-15 : The first of seven upgraded AW101 Merlin HC Mk3 helicopters were delivered to the Royal Navy as part of Phase 1 of the Merlin Life Sustainment Programme (MLSP).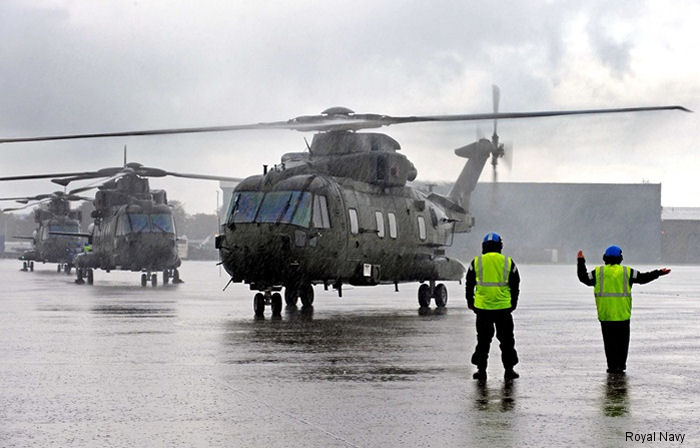 Royal Navy Received Interim Merlin iMk3, 14-Oct-15 : Royal Navy 846 Naval Air Squadron received first of 7 next-generation Merlin iMk3, 'i' for interim, which will carry Royal Marines into battle until reception of the final HC.4 late 2017
C/N
Built
ID In this Org
In other Org


50049
1999
ZJ118: hc.3i Nov15 HC.3i type asg 846Sqn

ZJ118: RAF 50049/RAF02 f/f 14jun99 at Yeovil


---

ZJ118: First visit to RAF Benson by Merlin HC.3, flown by A&AE+


---

ZJ118: 28 Sqn /B

50099
2000
ZJ121: hc.3i HC.3i type; visit to Gibraltar, with ZJ129.

ZJ121: noted at Valence.


---

RAF; 2007 28Sqn./E


---

pictured (pic1) at Yeovil

50141
2000
ZJ126: hc.3i Apr15 HC.3i type asg 846Sqn

ZJ126: RAF 50141/RAF10 in June 2009 /K 28/78Sqn.


---

pictured (pic2) with 78 Sq/K markings on std side in t+

50167
2001
ZJ129: hc.3i HC.3I type; visit to Gibraltar with ZJ121.

ZJ129: RN; 01may05 as 28Sqn /N pictured (pic1) at Abingdon


---

2007 28Sqn /N


---

ZJ129: May18 /N conv to HC.4 completed for delivery to 845 NA+


---

03sep18 pictured (pic2) winching exercise with HMS Que+

50169
2001
ZJ130: hc.3i pictured (pic2) as 846Sq /O at RNAS Yeovilton during Air Da+

ZJ130: HC.3 type 28Sqd./O at Rotterdam


---

RAF; 2007 28Sqn./O


---

28/78 Sq/O by Oct 2009. Part of 1st detachment of RAF M+


---

pictured (pic1) as /O at RIAT 2013 RAF Fairford

50173
2001
ZJ131: hc.3i final Merlin delivered from RAF Benson to 845 NAS at Yeovilt+

ZJ131: RAF Merlin HC.3 28Sqn./P; 11may07 pictured (pic1) at E+


---

1419 Flt /P by Jun 2009; returned to UK to MDMF Culdros+

50177
2001
ZJ132: hc.3i Royal Navy HC3i; /Q RNAS Yeovilton

ZJ132: RAF Merlin HC.3; 06 pictured at Abingdon Air Show

50187
2001
ZJ135: hc.3i pictured (pic2) as 846Sq /T at RNAS Yeovilton during Air Da+

ZJ135: RAF HC.3; 27aug09 pictured (pic1) at RAF Benson

50191
2001
ZJ136: hc.3i Dec15 HC.3i type asg 846Sqn

ZJ136: RAF HC.3 d/d 29apr02


---

as /U pictured (pic1) at RAF Benson.

50195
2002
ZJ137: hc.3i Jan16 HC.3i type asg 846Sqn

ZJ137: RAF 50195/RAF21.; 2003 28Sqn./W